South Lake Tahoe Backcountry 1.0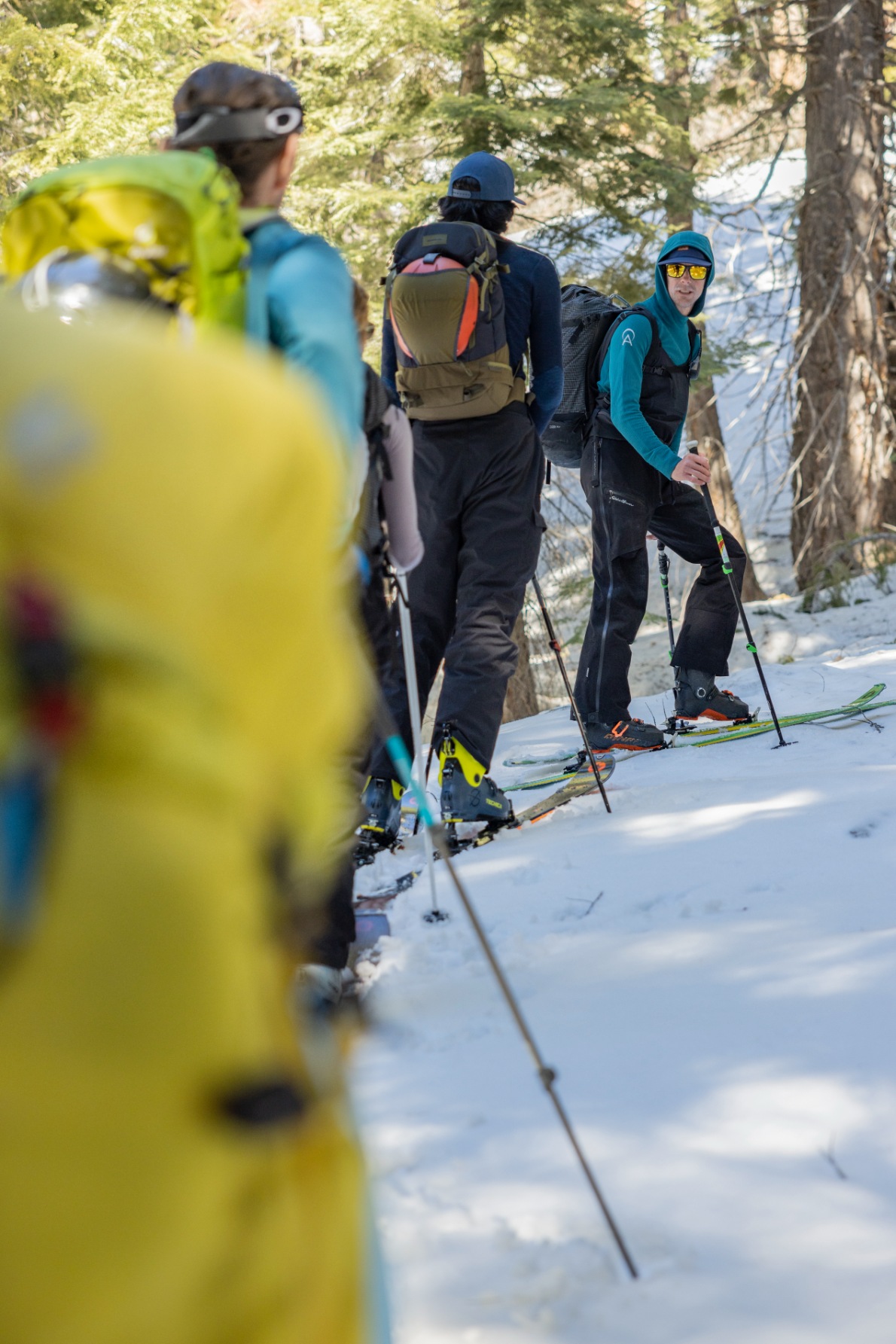 South Lake Backcountry 1.0
This is the first part in our three-part intro to backcountry series. Please see Backcountry
2.0
and
3.0
for more information about subsequent courses. In this course you'll learn the fundamentals of traveling safely and efficiently in the backcountry. Both skiers and splitboarders are welcome in this course. This is a beginner level backcountry skills course, however this course is not for beginner level downhill skiers & riders. Please see the preparation section for more information if you are not sure if you qualify before reserving. We also offer this course in North Lake Tahoe, see
here
for details.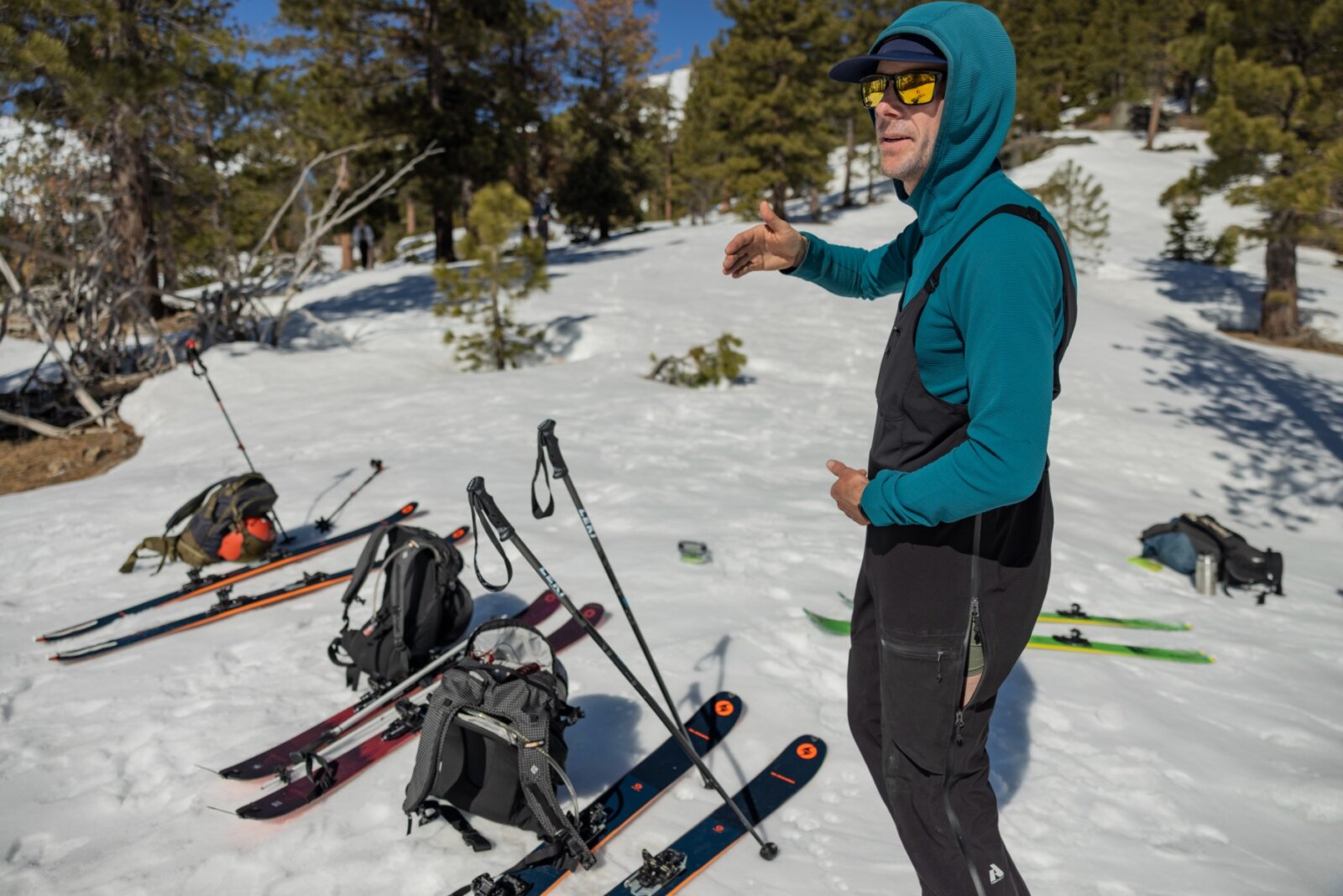 This one day course will introduce you to the fundamentals of backcountry skiing and snowboarding.
After this course, you will be able to plan and execute an efficient yet simple backcountry tour. Come out and learn the techniques and tricks from a professional guide, and get away from the lifts and the crowds of the resort. Our Backcountry 1.0 course is the ideal preparation for an AIARE 1 avalanche course.You must be an advanced intermediate skier/rider that is competent on and off-piste in a variety of conditions. Here is a good example of intermediate skiers and riders.
8 – 8:30am

Meet & Greet

Meet your guide and fellow skiers. Set goals for the day.

8:30 – 12pm

Morning Tour

After reviewing gear and equipment, head out for the first climb and descent of the day.

12 – 12:30pm

Lunch

In between the morning and afternoon sessions we'll take a break for some much needed calories.

12:30 – 3:30pm

Afternoon Tour

Depending on our observations from the morning we'll spend the afternoon skiing and may work in a mock avalanche rescue.
FAQ's
The answers to our most commonly asked questions.
The most memorable experiences on skis

"My Backcountry 1.0 ski trip with Alpenglow was the best decision I made before attempting to ski in the backcountry. My guide, instructor Ben W, not only gave me the most memorable experiences on skis but he also educated me on the importance of safety and the fundamentals of skiing in the backcountry. His professional certifications, avalanche training, and personalized instruction assured me that I was learning from a qualified and professional instructor. I learned new skills, hiked on my skis, had some awesome descents and enjoyed the beautiful views of Lake Tahoe. Although trying new skills can feel challenging and overwhelming, Ben was always patient and happy to answer any questions and guide me throughout the day. He always reinforced the importance of having fun and returning back safely to enjoy another day of skiing. I am excited to go to the next level with Alpenglow's Backcountry 2.0 class and a basic avalanche safety class.
Thank you Ben and the staff of Alpenglow!"