Teen AIARE 1 Avalanche Course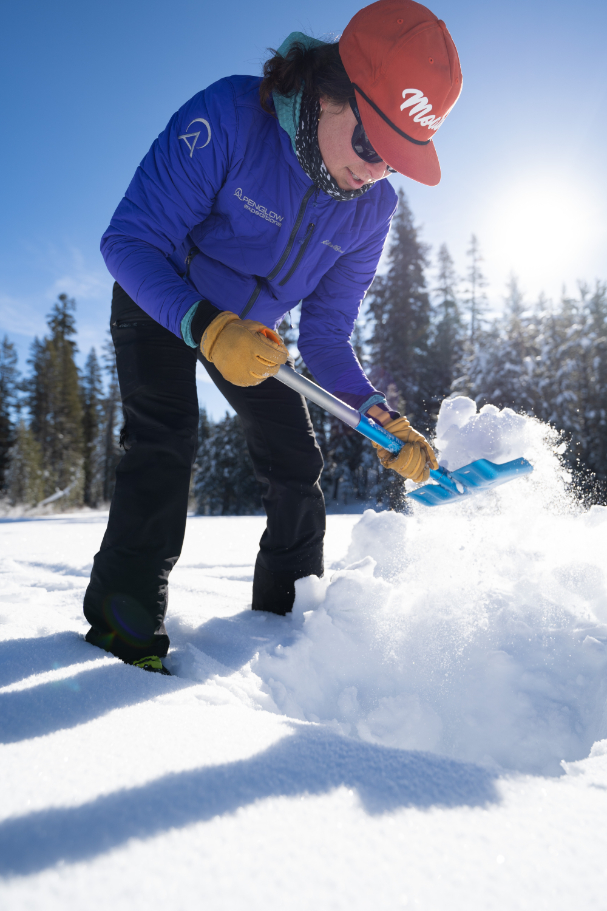 Teen AIARE 1 Avalanche Course
This is a comprehensive, entry-level avalanche course designed for teenagers (ages 13-18) with basic ski/snowboard touring experience in North Lake Tahoe. There are no other prerequisites, although if your child has less than 5 days of backcountry experience, they need to join our
Backcountry 1.0
course first.
Teen AIARE 1 Avalanche Course Overview
Due to the success of our Hybrid AIARE 1, we decided to use it for our Teen AIARE 1 to accommodate the challenge of freeing up three full days in kids' busy schedules.
The online version of the standard avalanche course curriculum has been carefully crafted by AIARE (American Institute of Avalanche Research and Education) with the intention of maintaining the same learning outcomes while completely eliminating the need to spend extended periods of time in a classroom. We're excited to maintain this new itinerary as we lead the way in innovative mountain guiding techniques.
Digital Learning

Self Paced & Live Meeting

The digital component of the new AIARE 1 course will comprise both a self paced version and a live online meeting with your instructor and other students in your class.

Field Day 1

Skills and Technique

A meet and greet with your group of 6 students and single instructor will be completed outdoors, likely at a trailhead. The day will consist of an easy tour with stops through the day to work on terrain recognition and rescue skills.

Field Day 2

Skills and Technique

The final day of the course builds on the prior day, culminating in a full planning session and execution of a backcountry tour.
Alpenglow's Tahoe Ski Guides
Our AIARE Instructors & Guides.
FAQ's
Teen Avalanche Education Questions
The answers to our most commonly asked questions about our Teen AIARE 1 course in Lake Tahoe.
Equipment
Teen Avalanche Course Equipment List
Here's what you'll need to take our Teen AIARE 1 course
Download Equipment Link
Lake Tahoe Avalanche Education Testimonials
One of the most professionally acclaimed avalanche safety courses in the entire area!

"This is probably one of the most professionally acclaimed avalanche safety courses in the entire area! I took my Level 1 course and got to be instructed by some very cool, highly experienced professionals in the field. These guys know what it's about because they have gone on long overnight tours around the world and have been doing this kind of thing for years. I was thankful that they offered a great discount deal for Palisades' Employees like myself–I couldn't have done it without it. My props go out to all the staff, mountain guides, and sponsors who share the same values that make this expedition company really stand out from the rest.

The course included 3 days of indoor/outdoor instruction, a professional field book, and the understanding of how to follow the decision making process to make the best choice for the safest route to avoid accidents in the first place–and much more!"