Resting in BC, getting ready for summit push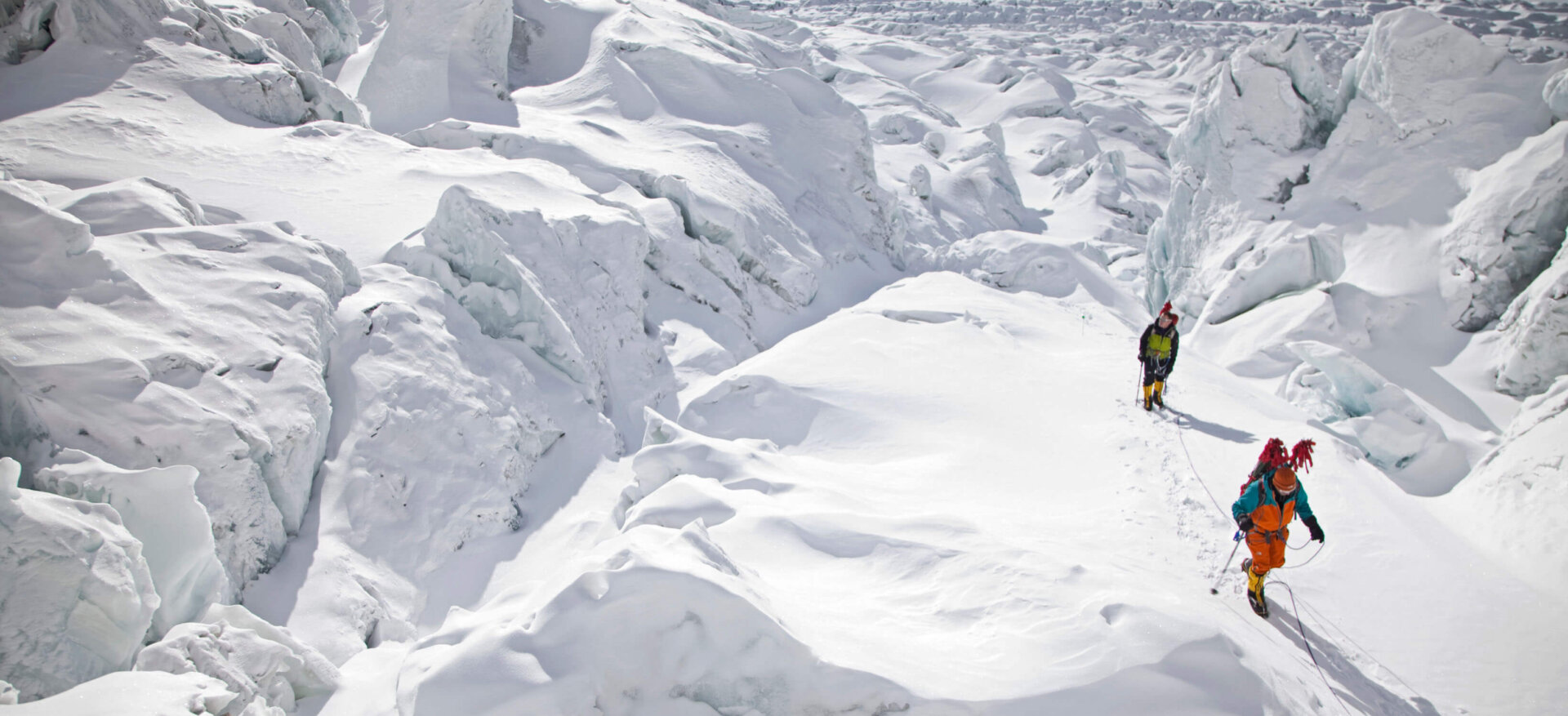 The following blog is courtesty of Monica Piris, expedition doctor and climbing team member:
(photos courtesy of Brian Warren)
Here we are…isn't that how all newsletters start??!!
HERE we are. Where is HERE you may ask? well
BASE CAMP!!! YAY!!!
We are very happy to be HERE, it's sunny and warm, the food is great, we all feel fantastic and spirits are high.
The team arrived back in basecamp yesterday after 4 nights up on the mountain acclimatizing and becoming familiar with the route. The walk from basecamp to Yak Camp meanders over a small stream, through rocks and patches of grass, up gentle ridges and around onto the lower slopes of Ama Dablam. It is truly beautiful and is the final frontier between flat land and the steep, lofty heights of our objective.
On the day we left basecamp the clouds were just starting to accumulate and as the climbers wandered off, it was the last sun that our basecamp team would see for the entire time we were on the mountain. Luckily for the climbing members, our high camps (even Yak Camp!) stayed above the thick layer of valley cloud giving us all-day spectacular views — if a little intimidating — of the impressive cirque of mountains that surrounds and includes Ama Dablam.
Yak camp lies in amongst rocks and our 6 tents welcomed us for the two nights we intended to stay. Once the team was complete up there, we settled in to enjoy the sunset and the views of fearsome fluted faces, hanging glaciers, huge bergschrunds, unending ridges and everything that the Nepal Himalaya has to offer this small group of awed onlookers. The first night at Yak Camp was comfortable and the team was excited to head on up to Camp 1. It was only a short walk away through some chaotic granite boulders and onto some slabs which top out right in amongst the tents of Camp 1. Another breathtaking spot of course, perched on the southwest ridge with spectacular views in all directions and with Ama towering above us offering yet another perspective and allowing a further evaluation of the task at hand. I have seen Ama many times but always from far away: this bit by bit approach feels a little like a slow motion version of one of those 3D reconstructions used in documentaries. It's fantastic, it's fun, it's frightening and it's reassuring….all at once! After occupying the tents with our crampons and axes and the few things that we had all carried up there to leave behind we hung out in the sun for a couple of hours before heading back to Yak Camp for another night. This little move made the following day much more pleasant for everyone. Our packs were a little lighter and we knew what to expect of the route which allowed us to move more confidently and efficiently as we transferred ourselves and our belongings for the following two nights at Camp 1.
Camp 1, as I said already, is in a beautiful place but it is definitely at an altitude that feels like high altitude. Until now everything has felt fairly benevolent but at 19140ft (5800m) it's cold when the sun goes down, water comes from the endless task of melting snow, appetites suffer, heads hurt and things start getting real…but that's ok…it had to happen sometime! And once it's happened …oh boy! The move from Camp 1 to Camp 2 is truly real…it is definitely no longer a walk, it involves moving over some exposed terrain, negotiating ridges of rock and snow, traversing slabs and even a few meters of serious jumaring up a small but steep rock face known as the Yellow Tower. Now, this may not sound like much but at this altitude it certainly makes you breathe hard! The setting however, is unbelievably beautiful. The views are incredible, the quality of the rock is fabulous, the weather was spectacular and it is hard to imagine that we could have had a better day. We again left a few things in a store tent at Camp 2 (which is sadly an atrociously dirty place despite Alpenglow's admirable cleanup efforts last year) before heading back down. A long hard day for some of us, but beautiful, fun, and a step closer to being ready for the climb to the top. The sun stayed with us throughout that final evening and the following morning we were all up and ready to run back down to the comforts of basecamp….HERE.
The team of sherpa supported us throughout our acclimatization, carrying tents and sleeping bags up the mountain to prepare the camps in advance of our arrival, and Sirdar Phurba Tashi kept a watchful eye on us during the move from 1 to 2. We now have all our camps in situ ready for the summit push. The Sherpa have now gone to their homes for a couple of days while we rest at basecamp being pampered by our incredibly hardworking and attentive kitchen staff, Tashi, Lhakpa and Jetta.
After one more day of basecamp luxury we plan to head on back up the mountain on the 9th with hopes of summiting on the 11th….if, of course, the weather allows.
We will keep you updated!