Palisades Tahoe Backcountry Tours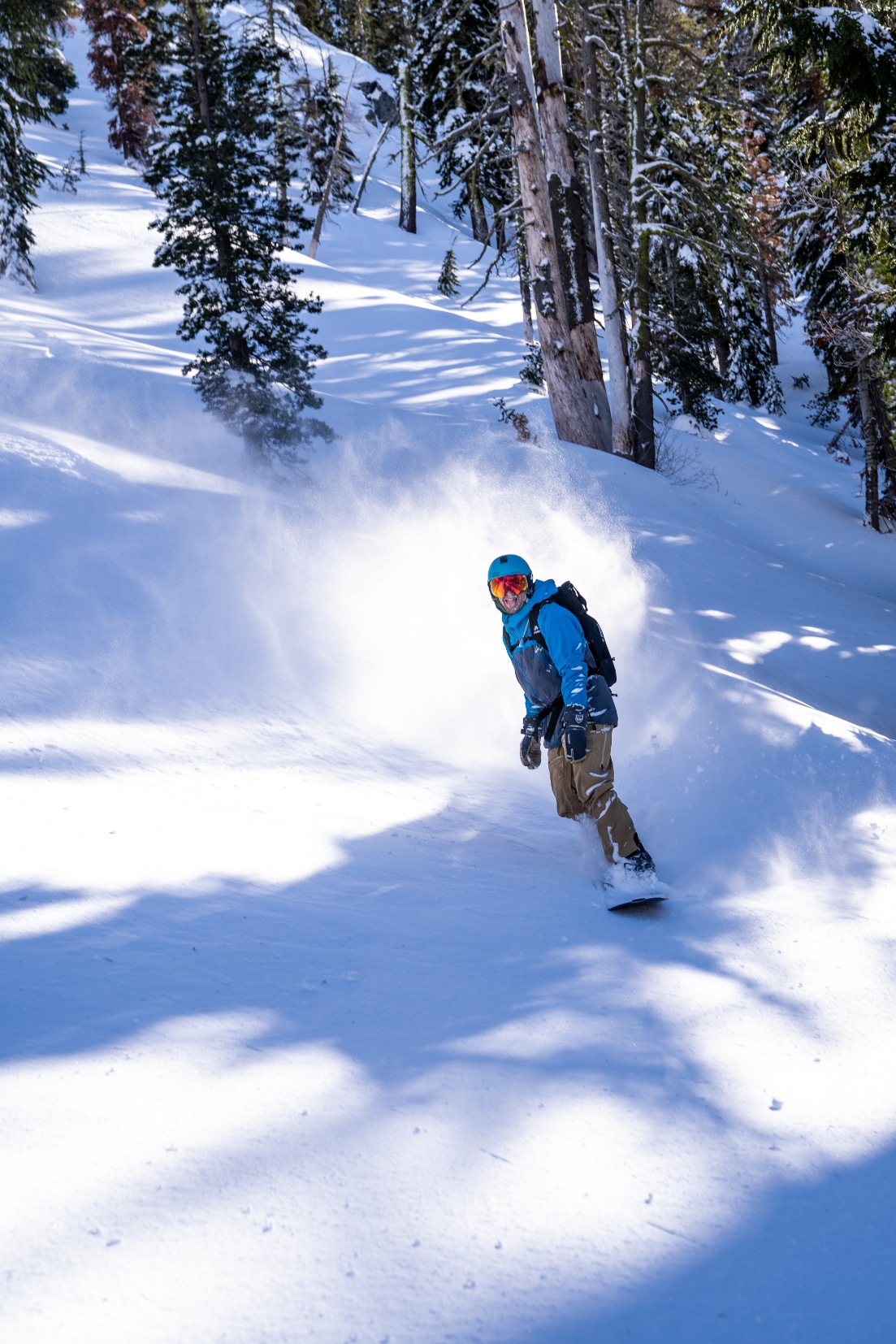 Palisades Tahoe Backcountry Tours
$219
Per Person, Based On A Group Of 5 Skiers
Full-Day Rates on Weekdays:
Single: $595
Group of 2: $360/person
Group of 3: $281/person
Group of 4: $242/person
Group of 5: $219/person
Please contact the office to book groups of 5 or more
$225
Per Person, Based On A Group Of 5 Skiers
Full-Day Rates on Weekends:
Single: $625
Group of 2: $375/person
Group of 3: $291/person
Group of 4: $250/person
Group of 5: $225/person
Please contact the office to book groups of 5 or more
Ski and ride outside the ski area boundaries of Lake Tahoe's premier resort with Alpenglow's AMGA certified guides. Riding the lifts means less time hiking and more time skiing and riding this incredible backcountry terrain. Now includes the coveted terrain of National Geographic bowl outside of Granite Chief.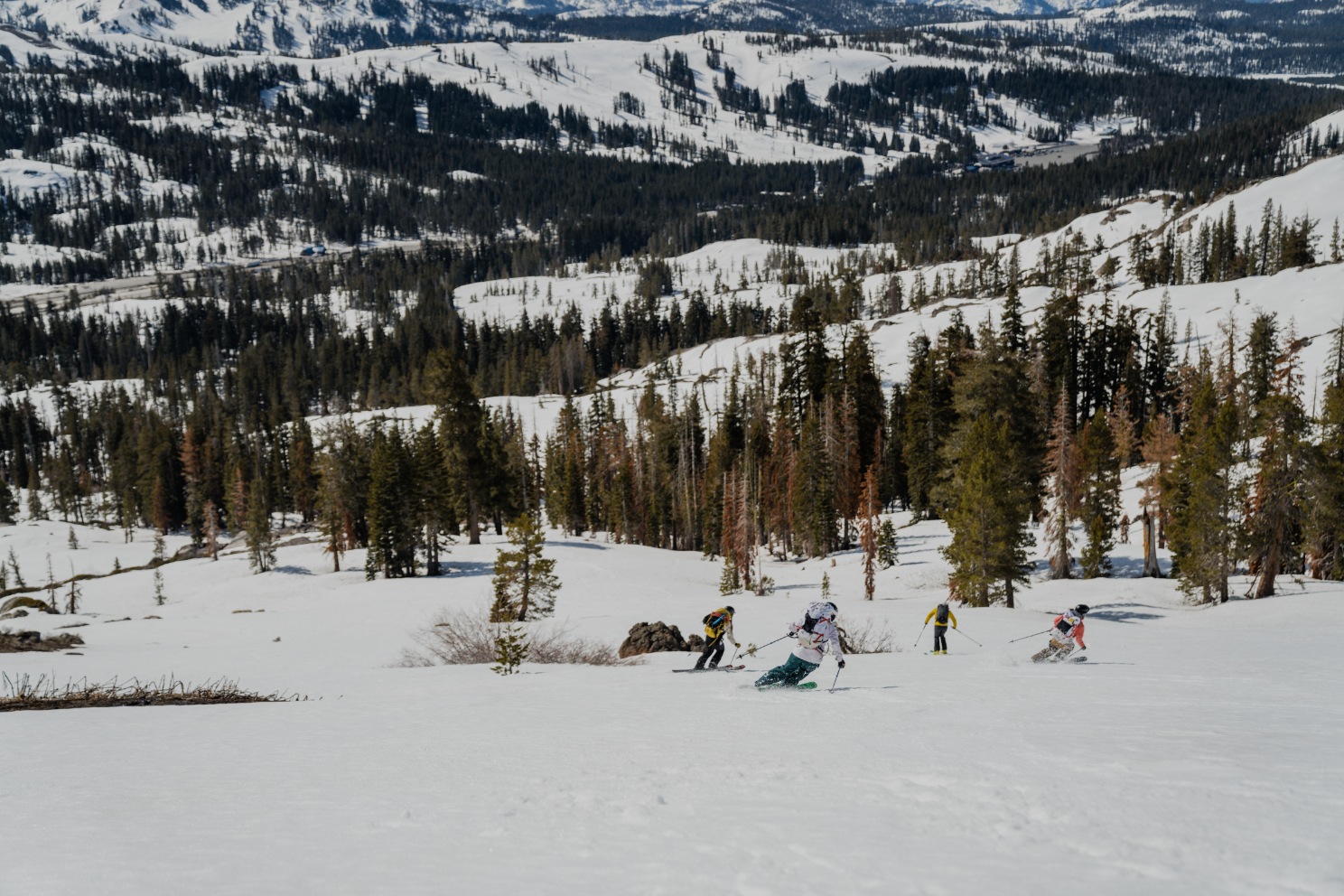 By utilizing the extensive lift system of Palisades Tahoe Ski Resort, we can quickly access incredible terrain and get more skiing and riding in.
In this program, we ski in three distinct zones: Tram Ridge, Nat Geo Bowl and Munchkins. For the first time, this terrain can now be ridden with a guide, opening up lift-accessed riding for skiers and snowboarders and requiring less uphill travel than a normal day touring.
Each group is private with their own guide. This means you know your group's pace, skier or rider ability, and allows for an individually tailored day.
8:30am

Meet & Greet

To fit in a full day of skiing, we start our day early!

9:00am

Board the Lifts

After our morning meeting at the Alpenglow office, we leave the base area and begin the day.

9:30am

Depart Ski Area Boundary

Depart from ski area boundary.

12:00pm

Lunch

Although we snack and take breaks throughout the day, we take a longer lunch break midday when the group is ready.

3:30pm

Catch Chairlift Home or Ski to Base Area

Begin return to ski area base.

4:00pm

Return to Trailhead

After a day of skiing, we find ourselves back at the base of ski area around 4 PM.
FAQ's
The answers to our most commonly asked questions.
An amazing day of guided backcountry skiing

"Just had an amazing day of guided Palisades backcountry skiing with Dave Nettle of Alpenglow Expeditions. Everything with Alpenglow was top notch from the reservation process and advance-prep right through the last run of the day. Dave was an awesome guide/partner, and incorporated just the right amount of education and knowledge-sharing mixed with a full day of amazing skiing.
If you ever find yourself at Palisades, I would highly recommend spending a day with Dave or any of the guides at Alpenglow!"