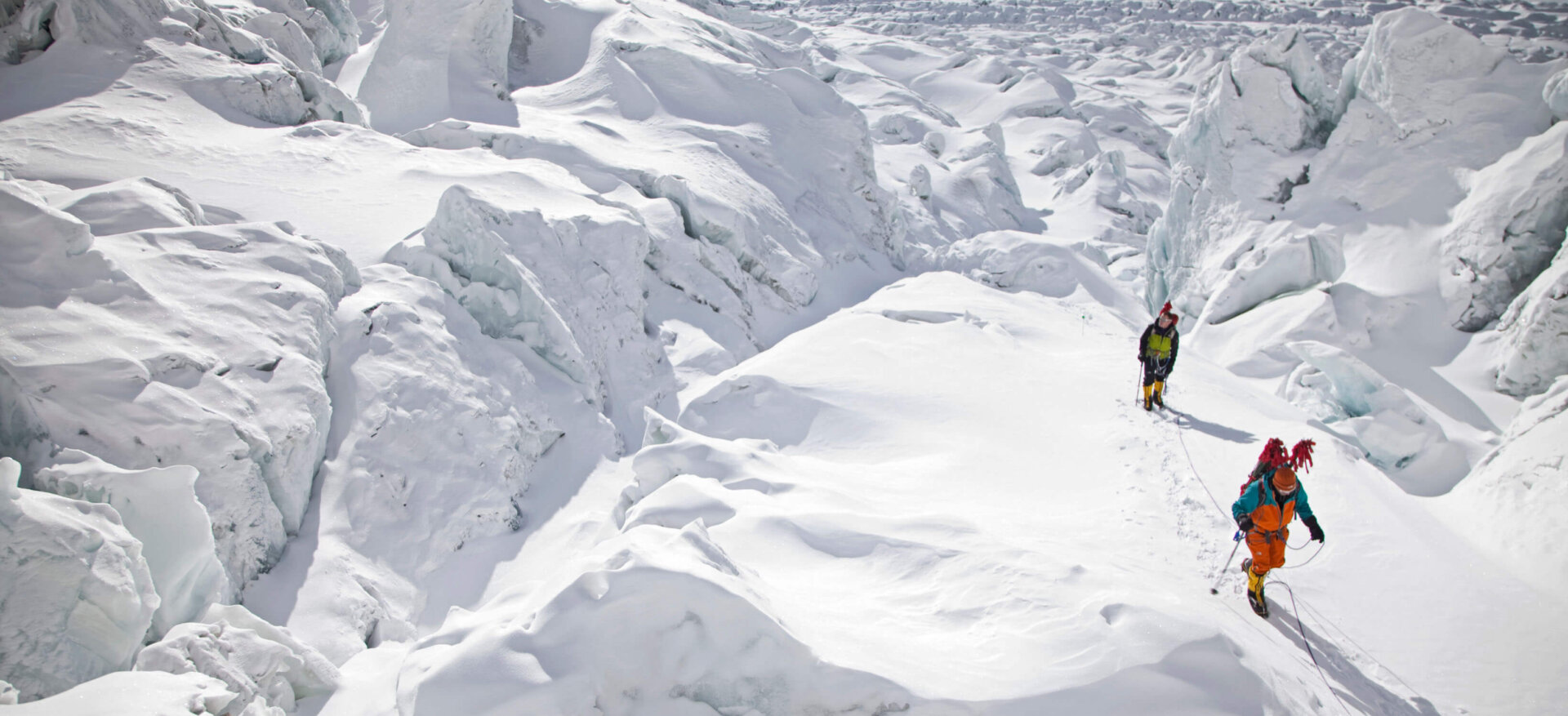 Summit Push: Day 1
A 4am start is never anyone's favorite…but it got Adrian and Sergey in to camp 2 before the oppressive heat of the Western Cwm took hold. They both made it to camp in good spirits, despite having to negotiate the Ice Fall in ski boots and with their skis on their packs.
I have spoken to them both on the radio and they are well and looking forward to having the rest of the day to recover.
The Sherpa have taken loads to the South Col and Camp 3 (where they have re-erected our tent and made it ready to be inhabited once again!) and are on their way back down to camp 2.
Tomorrow's plan remains uncertain: Adrian told me that camp 2 feels kind of busy…which would perhaps suggest that there are not insignificant numbers of people getting ready for a summit bid. This, in conjunction with a new, more detailed weather forecast from Bern later today will be the deciding factors as to whether tomorrow will be a rest day at camp 2 or time to move onwards and upwards to camp 3.
I will be updating you every day with the team's progress.
Thanks for reading!
Monica Piris,
Expedition Doctor writing from the Zebra Den at EBC.