Why I Cancelled Alpenglow's 2014 Everest Expedition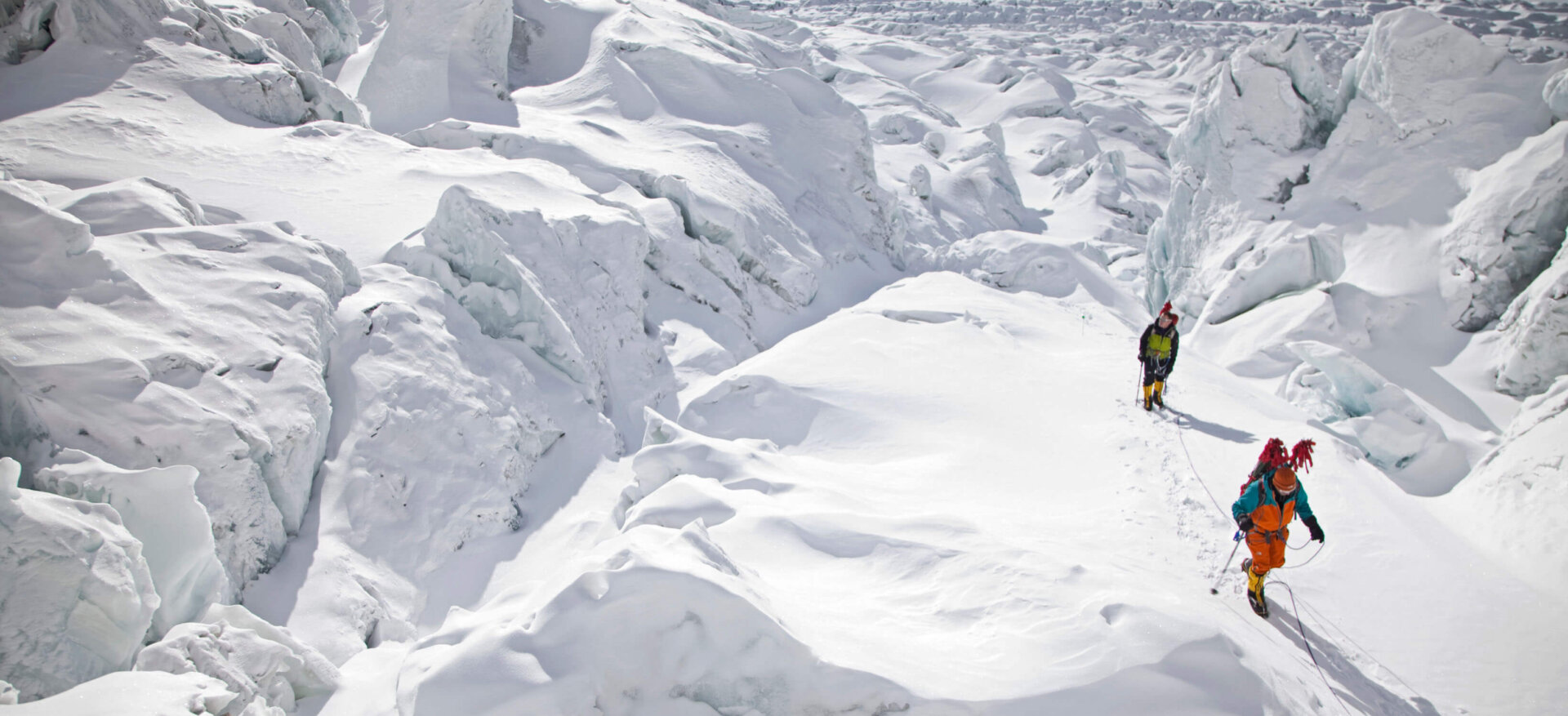 View the published version of this blog post in Outside Magazine
It's been three weeks since the tragedy of April 18, when 16 Sherpa were killed while working on Everest. Many stories have been written, a documentary has been produced, rumors from the season continue to fly, and I have spent a large part of every day discussing, brainstorming, and processing the accident that took the lives of climbers we knew and cared for.
The awful side of this accident is clear and must not be forgotten—16 climbers lost their lives, and their families are without their husbands/fathers/primary breadwinners. The climbing community and the public have come together impressively, and raised many thousands of dollars for these families. I hope this money helps to support better lives for those left behind.
When my head Sherpa and good friend Nima was killed in a climbing accident with me in 2004, my team and company took our responsibility to his family very seriously. Nima loved his work and climbing. He loved the fact that he could afford to send his son Pemba Gelu to private school in Kathmandu, and that his son would have the opportunity to choose his future profession. This year, Pemba is about to graduate from one of the best schools in Kathmandu, supported not only financially, but also through letters, annual get-togethers, and phone calls from our guides and clients throughout the past decade. He now has options of where to continue his schooling, and he has the English skills, the education, and the finances to be successful. It does not replace losing a father. But he is proudly living his life, and running with the opportunities that he has been presented.
I hope the support for the families of this year's tragedy continues. Financial help, and time and effort, are all important. Anyone who's interested, whether Everest climbers or not, can get involved through the Khumbu Climbing Center (KCC) and the Juniper Fund.
I believe the life I live, the experiences I have and share with others, are worth the risks – even the risk of death. I have so much passion for what I do that I cannot, for now, imagine life without it.
Throughout the difficult past few weeks, the main question for me has been: Is it acceptable to expose our Sherpa to clear risk of death while working in the mountains? For that matter, is it okay to expose our Western guides and clients to the same risk? Every year around the world, American and European mountain guides are killed while working. I've lost climbing friends to accidents in Nepal, France, Alaska, and Peru. It is a constant reality of our jobs.
As a guide, my first priority is reducing risk. It is why Alpenglow decided two years ago to keep trips through the icefall to an absolute minimum—for clients, guides, and Sherpa. We got rid of all the heavy infrastructure teams usually bring to Camp 2 and above. We got rid of all our acclimatization on the mountain so as to reduce our need of food and comfort. And we dramatically increased the required experience and skills of our clients, so they can better partner with our Sherpa and guides. This means our Sherpas and guides aren't required to move as slowly and dangerously in the icefall and other exposed sections of the mountain. Our Sherpa planned on only 5 or so trips each through the icefall; Sherpa working for other teams will make 20 or more such trips.
But are we doing enough to manage the risk? There are some options under discussion, including flying helicopters to over the icefall to Camp 1 (hauling all equipment, staff, and climbers). We've also considered moving our expedition to the North Side, in Tibet, where the route is less exposed to ice- and rockfall.
Of course, flying helicopters to Camp 1 would dramatically change the character of the climb, removing what has historically been the most challenging and memorable—if deadly—obstacle. What's more, the reality of flying hundreds of trips over the icefall presents its own significant risks (even today's incredible helicopters and pilots are working at the absolute limit of safety when flying above 20,000 feet). How long will flying helicopters over the icefall be viable? Insurance companies may cover one heli crash while flying above 20,000 feet, but more than that? I don't believe this is a sustainable option.
Moving to the North Side also presents challenges: A colder and windier base camp; life at significantly higher altitudes (Advanced Base Camp, where climbers may spend up to two weeks, sits at more than 21,000 feet, instead of 17,500 feet on the Nepali side); and, currently, no options for a heli rescue in case of an accident. There is also the constant possibility that China will limit access to Tibet. We'll be considering all of these factors before making a decision about next season.
The practical considerations lead me to a second, and perhaps more significant, part of my thinking over the past few weeks, which, after nearly 20 years as a mountain guide, has to do with understanding why I'm willing to take certain risks to climb. For me, it is because I believe the life I live, the experiences I have and share with others, are worth those risks—even the risk of death. I have so much passion for what I do that I cannot, for now, imagine life without it.
For my Sherpa, and my guides, I see the same passion and love for the lives they have chosen—and I should stress that it is a choice. The most challenging days are the days we thrive on. Last year, working together with Sherpa, we established the routes on both Cho Oyu and Ama Dablam, in extremely difficult conditions where other Sherpa had been injured or taken big falls. And we loved it. We felt we could manage the risk, and we got to climb amazing terrain in full conditions, successfully guiding our clients through challenging conditions.
I believe this is true for many of those who work on Everest. We do everything we can to minimize risk for ourselves and our clients, and then, at the end of the day, we accept what risks remain. We do so happily, and willingly, because we love our work and believe in the importance of it for us and our clients. The experiences I have had on Everest guide me every day in my life and work.
I didn't cancel our Everest Expedition this year because of politics, or because my Sherpa refused to work. I didn't cancel it because I felt the icefall was more dangerous in 2014 than in past years. I cancelled our climb because, in the wake of the devastating tragedy, the passion and love of what we do was gone and therefore the risk was no longer acceptable.
Under those circumstances, risk can't be offset by money, regardless of the amount. The accident had left my Sherpa grieving and in fear of what their gods had taken. They believed, as did I, that the accident sent a clear message that the mountain should not be climbed this year—by Sherpa or Westerners. While my Sherpa would have climbed out of loyalty to me and my company, they no longer had the love and passion that I believe justify the risk.
We are a team, and our Sherpa are essential members of that team. As such, we don't take very real risks without having the buy-in and belief of our teammates. This idea is fundamental to climbing, and not just on Everest. This may be the tallest mountain in the world, and a proud accomplishment, and, yes, we are financially compensated for our climbing and risk-taking, but none of that should change the fundamentals of why and how we climb.