Everest and Lhotse Expeditions 2013!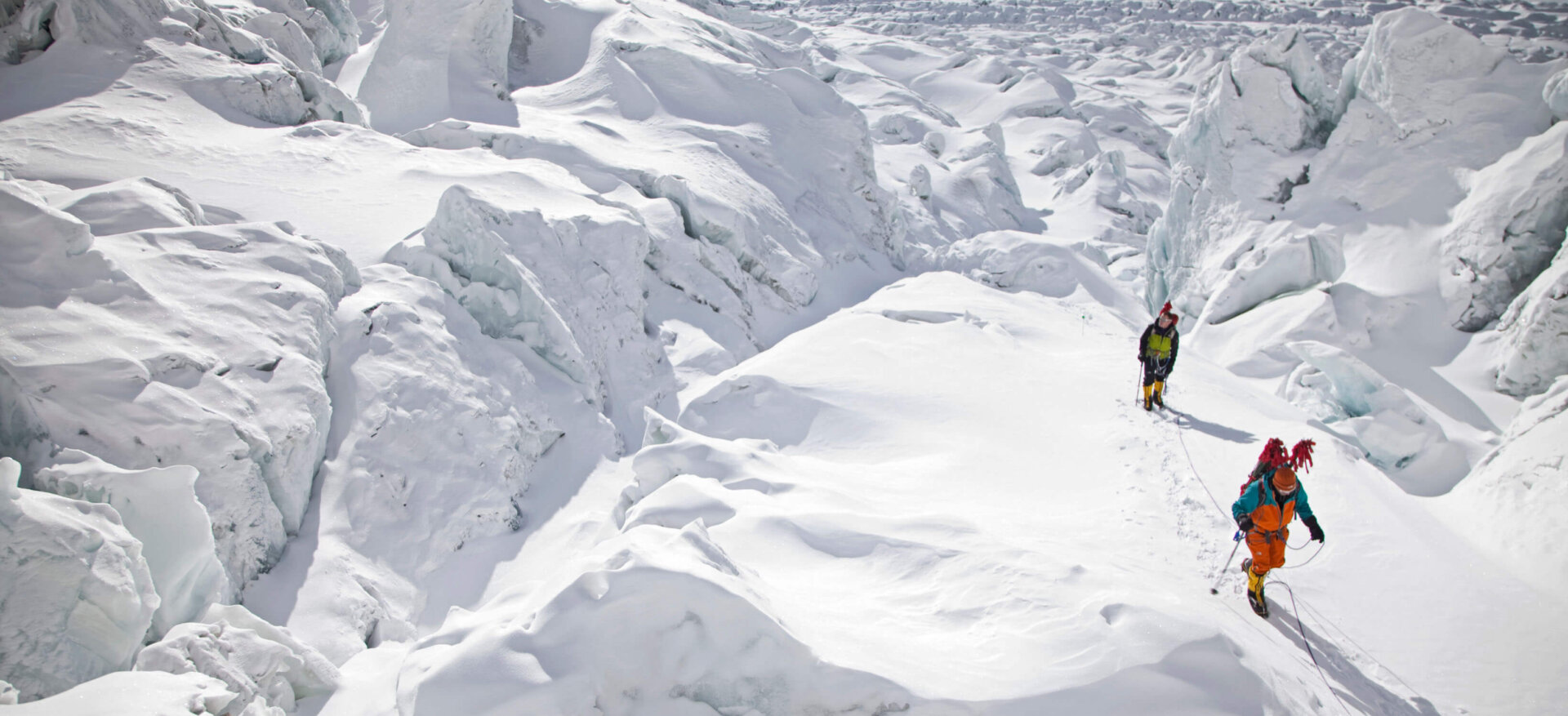 Many people have been waiting to hear from Alpenglow about our spring plans on Everest and Lhotse. First, thank you for considering us for your Himalayan climbing plans. After fifteen years in Nepal running successful expeditions on the lesser peaks (9x Ama Dablam, 1x Pumori, 7x Island Peak, 9x Lobuche Peak, and many others) along with five years as Himalayan Experience's lead guide (4x Everest, 4x Manaslu, 1x Lhotse, 1x Cho Oyu), I am extremely excited to be running our own teams on Everest and Lhotse.
As many of you know, this autumn we are running a small team on Makalu (although high winds have, unfortunately, just forced us to abandon our summit attempt) and our tenth expedition to Ama Dablam is about to commence. These trips demonstrate Alpenglow's knowledge in the Himalaya, and our key differences from the other companies working in Nepal, including teams you have perhaps climbed with in the past.
In the spring of 2013 we will be running expeditions to both Everest and Lhotse. We encourage climbers to join either team independently, or to attempt the two together (one of the great Himalayan accomplishments, but also a realistic goal with the correct logistics and infrastructure). For each mountain, we offer a traditional full-length expedition with treks into and out of the mountain and standard acclimatization, and our new Elite versions, where we utilize pre-acclimatization, helicopter access to and from the mountain, and additional sherpa support to shorten your expedition by 30%.
I want to highlight just a few of our key differences on our 8,000 meter peak expeditions:
1. Size of team. Alpenglow is committed to small, agile teams where you can maximize your success, safety, and enjoyment. Many of you have climbed on large teams in the past. We have found that large teams experience less success and more health issues on long expeditions. They also tend to have more difficulty adjusting their schedules with changing conditions. Small teams can change their plans based on weather, climbing conditions, political instability, etc.
2. Quality of staff and low member to guide and sherpa ratios. We are the only operator in the Himalaya committed to using IFMGA certified guides or aspirants (at a 3:1 ratio), a complete team of experienced Nepali sherpa (at a 1:1 ratio), and a basecamp doctor. You will recognize many of our team members as some of the most experienced in the Himalaya: Adrian Ballinger – leader, Brian Warren, Chad Peele, and Jaime Avila – guides, Monica Piris – expedition doctor, Dorji Sonam Sherpa – sirdar, Tashi Ram Basnet – head cook, and a sherpa team with more than 50 ascents of Everest between them while working with the most respected companies on the mountain.
3. Inclusive Pricing. Our price is inclusive of costs that other companies add on during their expeditions – unlimited wifi internet use in BC, single rooms at the Hyatt in Kathmandu, extra yaks to BC for all your equipment, maximum oxygen (4L flow), etc. We want to minimize additional add-on charges during the expedition, and offer you the best logistics possible.
4. Imported food in Base Camp and on the mountain. Most operators now only purchase food in Nepal. This leads to substandard food, especially snacks in Base Camp and offerings in the higher camps. We believe that investing heavily in our food keeps team-members strong, healthy, and capable of strong climbing on the mountain.
5. Significant upgrades to equipment and logistics as compared to other operators. These differences will be noticeable and appreciated throughout our expeditions.
6. Everest and Lhotse Elite Options – Hypoxico Pre-acclimatization Systems combined with helicopter approach and descent. We are the only operator offering expeditions that remove the discomfort and potential trip-ending health issues of a slow traditional acclimatization through the Khumbu Valley. On our Elite Expeditions, we include rental of a hypoxic tent in your home, and a customized acclimatization plan, prior to our expedition. We also include approach and descent by helicopter (to Lobuche, 4,800 meters/15,700 feet on the approach, and direct from Everest Base Camp on the descent). Finally, additional sherpa support means that you never climb with more than a daypack, enabling you to move quickly and efficiently on Everest's or Lhotse's terrain. All of this together allows you to take less time away from work or home (only 50 days to climb Mt. Everest or Lhotse), and climb more safely and comfortably.
7. We encourage and focus on one-on-one, privately guided expeditions in conjunction with our main teams. Private guiding gives you the best of both worlds – a social experience when you want it, and the ultimate flexibility in climbing schedule and pace, one-on-one with a certified Western guide. Private guiding also offers opportunities for unique projects such as ski descents, no oxygen ascents, and enchainments.
Pricing for our spring Himalaya expeditions are as follows:
Everest Traditional/Elite Expedition – $74,000/$85,000
Lhotse Traditional/Elite Expedition – $32,000/$43,000
Everest and Lhotse Combo Traditional/Elite Expedition – $90,000/$101,000
Everest BC Trek – $4,200
Private Guiding – price on request, based on customized logistics
To confirm your spot on our teams we will require your completed application and a $5,000 deposit, which can be paid by check or wire. We hope to have the entire team confirmed by January. Contact us for an application and payment instructions.
Please be in touch if you would like more information, and feel free to call or email to discuss. I am happy to tell you more about our plan, our team, and our logistics; and to discuss whether our Everest or Lhotse Elite Expeditions are the right option for you.
I look forward to climbing with you…on Everest, Lhotse, or both!
-Adrian Ballinger