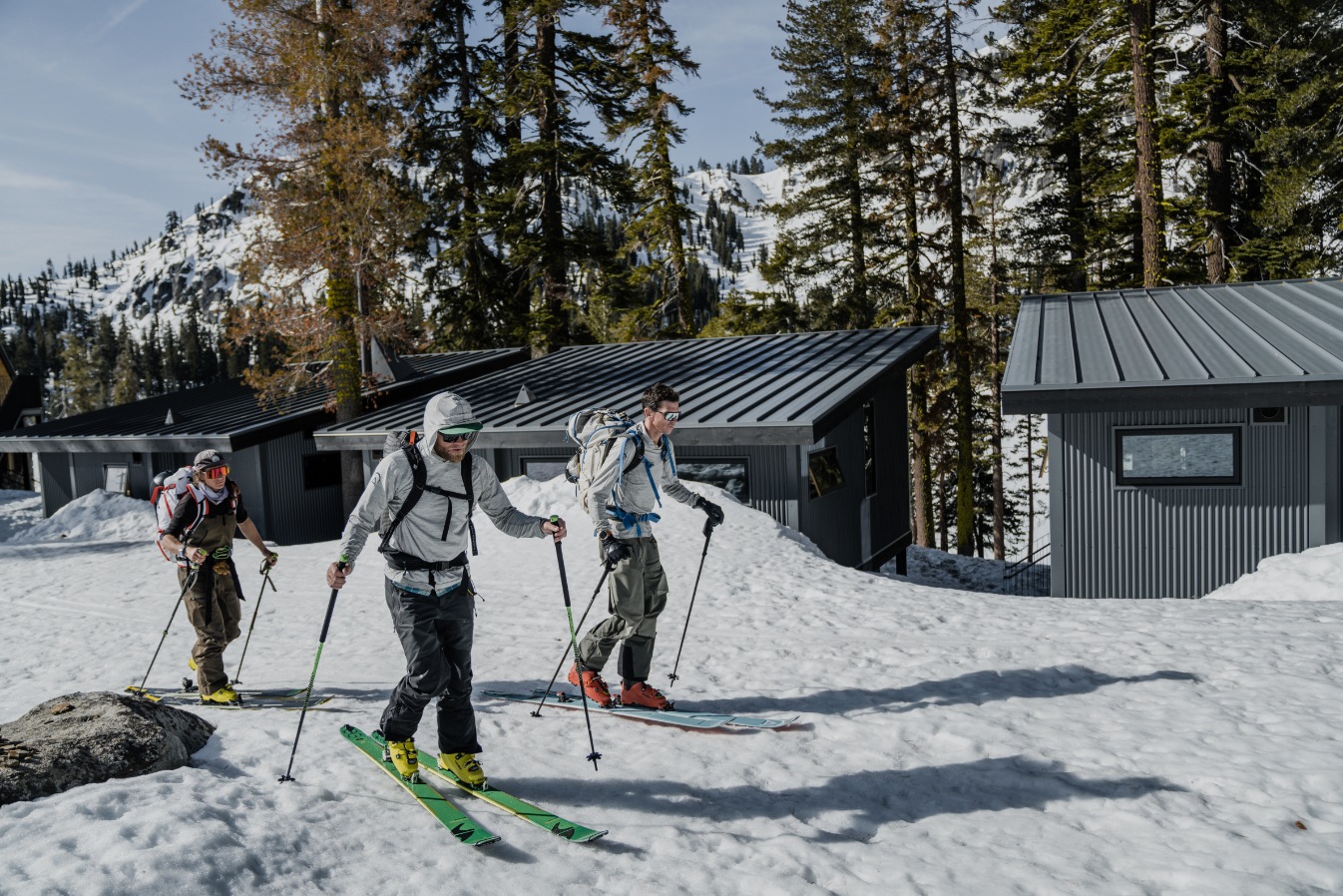 Take advantage of this unique opportunity to complete your AIARE I Avalanche course in this fully immersive, 3-day, 2-night backcountry experience. The Frog Lake area provides epic terrain and beautiful views, with the added bonus of top notch huts with tons of amenities. If you have less than 5 days of backcountry experience, you need to join our
Backcountry 1.0 course
first. Due to the nature of the Frog Lake terrain and itinerary, there are some movement and touring experience requirements. Please review the preparation section before booking. Winter 2023/2024 dates will be announced in July.
Become fully immersed in your backcountry and start your journey into a lifetime of Avalanche education and mitigation at the serene Frog Lake Huts
This is a comprehensive, entry-level avalanche course designed for those with basic ski/snowboard touring experience. This Private AIARE course will be a 3-day, 2-night trip based at the Frog Lake Huts near Castle Peak. They are top notch European style huts that will be nice and cozy after long days out learning! Learn more about the Frog Lake Huts and ski terrain here.
You must be an advanced intermediate skier/rider for this course and be comfortable on both on and off-piste terrain in a variety of conditions. Here is a good example of intermediate skiers and riders.
Day 1 & 2

Classroom + In-Field

The first two days of your course will be used to learn in a classroom with your instructors. After lunch each day, you will practice and observe the lessons that were taught in the morning out in the field. You will spend the evening enjoying dinner and the company of your group in the Frog Lake Huts.

Day 3

In-Field

The last day is used to put together all the skills learned and practiced in the first few days of your course. You will plan and execute your own ski tour with a small team alongside an instructor.
FAQ's
The answers to our most commonly asked questions.
I highly recommend Alpenglow Expeditions for professionalism, safety and accommodations.

"My 24 year old son and I did the three-day frog lake hut trip.  From Sara in the front office to our fantastic guides, Tim and Ally, everything went smoothly and professionally.

The trip was an amazing experience as we learned so much and everyone was so friendly.

They even brought our garbage and extra gear out for us!

I highly recommend Alpenglow Expeditions for professionalism, safety and accommodations."