All down at BC after many successful summits!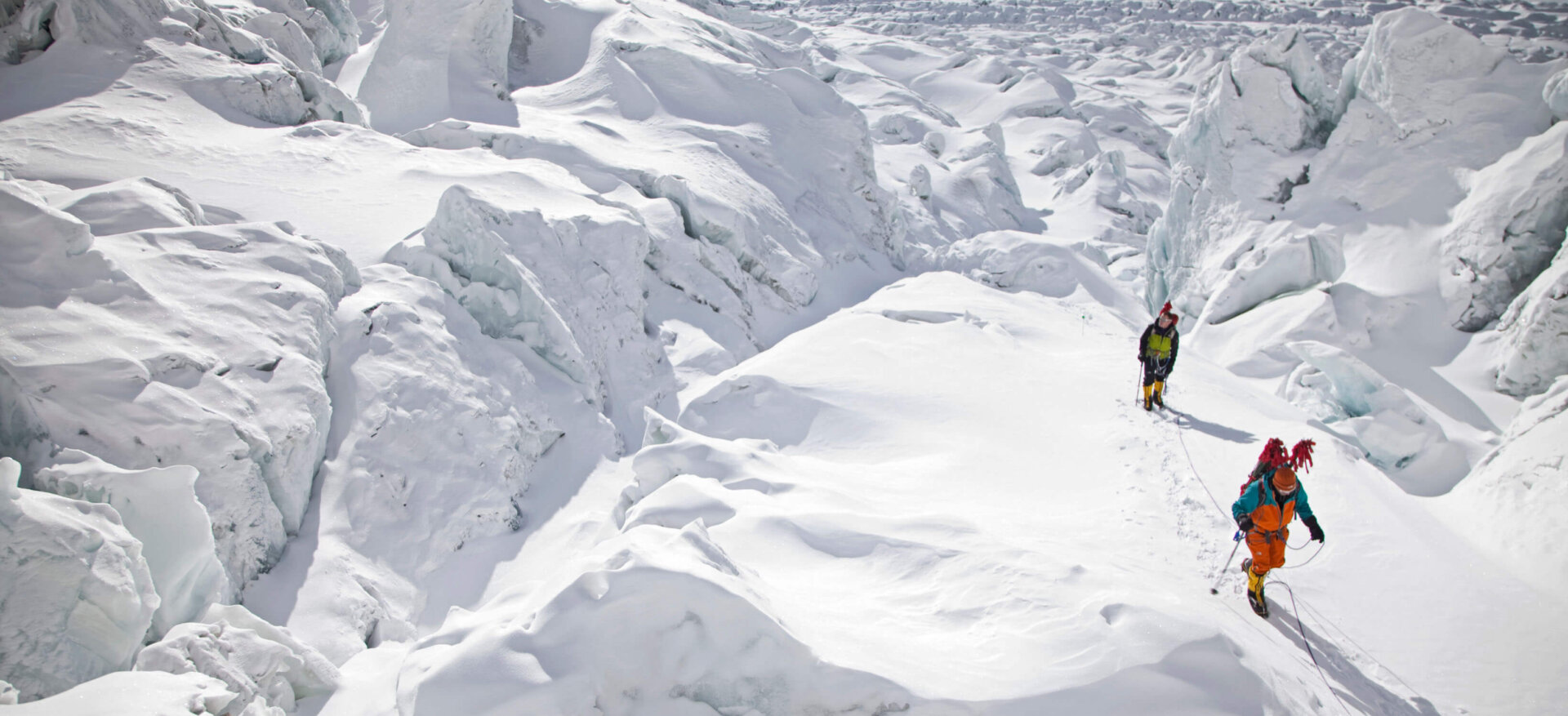 The following blog is courtesy of Billi Bierling, Himalayan Experience:
Himalayan Experience Summit Success
Within two days, Himalayan Experience has put 46 people on the top of Manaslu, which actually makes up almost 10 percent of the total summits since the eighth highest mountain was first climbed by a Japanese team in 1956. "It turned out to be a good year, even though we were first worried that the weather would play tricks on us and we would not reach the summit at all," a pleased Russell observed when the team and Sherpas got back to base camp.
4th October Summit Team
First of all, we would like to mention and thank our rope fixing team as without them not many climbers would have made it to the real summit. The true summit of Manaslu is a steep cornice, which would be too dangerous to climb without the rope.
Dorjee Sonam,
Gyalgen Dorjee
Nigma Chhiring.
Pierre Godof (no supplementary oxygen) with Son Dorjee
Kristine Kravcova with Dawa Tshering
Voldemars Spruzs with Urken
Herbert Hellmuth with Lhakpa
Billi Bierling (no supplementary oxygen) with Pasang Karmi
Yoshiki Sakai with Narwant Tenzing
Rumiko Saito with Rita Dorjee
Noboro Kudo with Nima Sonam
Makoto Fujikawa with Nima Tenzing
Guides
David McKinely
Jaime Avila
Ryuseki Hiraoka
5th October Summit Team
Francis Atkinson with Tashi Tshering
Andy Hawkins with Sonam Tashi
Martin Hewit with Tashi Chhiring
Karl Hinett with Lhakpa Nuru
Manunori Rai with Ang Nuru
Jaco van Gass with Ang Phinjo
'Wisey' Wiseman with Lhakp Nuru
Ken Sauls with Migma Chhiring
Sergey Baranov with Phurba Tashi
Guides
Brian Warren
Adrian Ballinger
This is just a preliminary list and we will publish a more detailed list with times tomorrow.
Unfortunately, Wallace Chambers, David Craven, Henry Chapling and Chris Gwilt had to turn back during their summit attempt for several medical reasons. They are all well back here at base camp to welcome their team members, who are coming back down from the summit
Quick wrap-up
The climbers had left base camp five days ago and moved up camp by camp until they reached Camp IV. "Is it actually possible to enjoy the hourglass," Wisey commented on the radio about the steep part between Camp I and Camp II. "This is the beauty of acclimatisation," Adrian replied. It was actually amazing to see the members negotiate the sections, which they were struggling with on their first rotation, quite easily. "I think I have learnt a lot on this expedition and things that seemed very difficult at the beginning are now a lot easier," Pierre said.
The first team had reached Camp IV at 7,416m (24,470ft) on 3rd October, where they met their individual Sherpas, who went with them all the way to the summit to assist them and change their oxygen bottles. All members, apart from Billi and Pierre, had started using bottled oxygen from Camp III. "It is amazing how much difference the oxygen makes. It's like a drug," said Herbert, who was very excited to be starting the day in view of summiting an 8,000m peak. At 5.30am on the dot everyone was walking out of camp while our second group, which consisted of the Walking with the Wounded (WWTW) soldiers and Sergey, our skier from Russia, were in Camp III ready to go up. "We had to split the group as there were just too many members and Sherpas for one single summit attempt," Russell explained his strategy.
While members and Sherpas are on the mountain, Russell usually never sleeps and he is actually quite busy down at base camp. He keeps in constant radio contact with the guides, writing down every radio conversation and keeping track of who is where. "Even though I am down here, I keep record of all the movements of my Sherpas, guides and members. Summit days can be quite stressful for me," he explained
With everyone back at base camp, the crew will certainly be partying and celebrate their summit success tonight. And the same applies for the Sherpas, who have done an amazing job at bringing the members safely up and down the mountain and clearing most of the camps, while the members collapse in their tents. "They have to go back up one more time to bring everything down from Camp II – and that's it. Then the mountain will be clear and we will pack and leave our temporary home until we come back next year," Russell concluded.