All Our Climbers Safely Back in Base Camp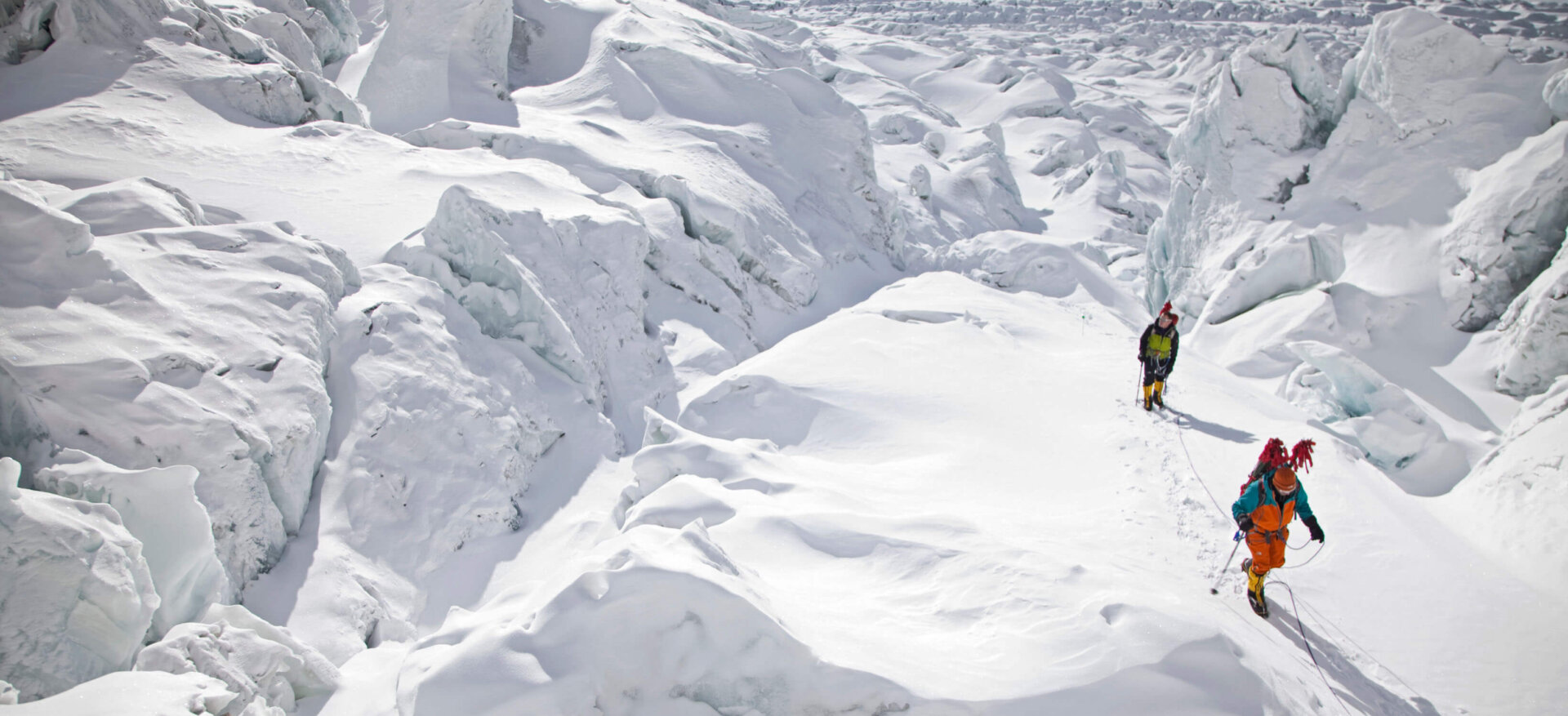 First, the good news: all our climbers are safely back in Base Camp. They have all suffered through slogging up the tallest mountain in the world, achieved their amazing goal of standing on the top of the world, and have all climbed back down to the safety of Base Camp. Tomorrow, they all start on their journeys back to pick up their real lives, with the fastest planning helicopter trips out in the morning.
Second, the bad news: the weather has changed, with the warmer winds and wet snows of the monsoon season starting. This has resulted in a softening of the Ice Fall, with greater risks to those who are still crossing it. Our climbers are all long out of it, but other teams are still returning from their summit attempts. Our sherpa are also still crossing it, having cleared our Camp 3 and 4 sites, but still working on Camps 1 and 2. Today, one of the ladders in the icefall collapsed, sending a climber from another team and one of our sherpa into a crevasse. Two of our guides — Adrian and Hiro — joined with a guide from another team to organize a rescue. Both people have been rescued from the crevasse. First indications are that our sherpa — who has made it back to Base Camp — has broken ribs, and the climber's injuries may be greater. Helicopter evacuations are arranged for the morning.
Here's hoping for a safe return for everyone. Stay tuned for updates as we get them.