All of Our Team Summits Denali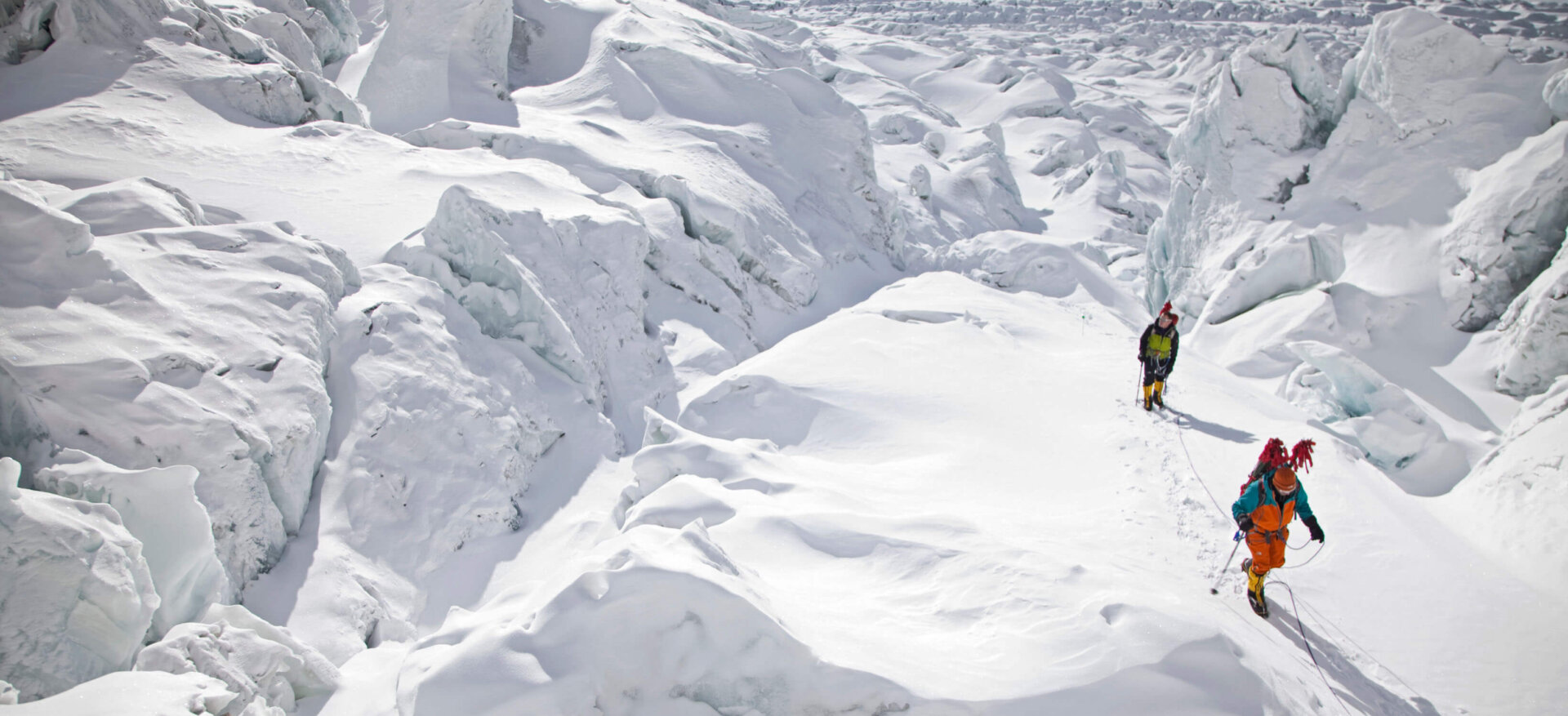 The break in the weather that we wrote about last week lasted just long enough for our team to successfully summit Denali, and to beat their hasty retreat safely down and out. Then conditions returned to their normal 50mph wind-driven snows. But our summit day was perfect. Calm and warm by Denali's standards,we still had to wear 3 layers of long underwear and fleece, goretex, and our down jackets to stand on the summit! Our climb was up the upper west rib from our high camp at 16,300 to the summit at 20, 320. It took us 9.5 hours to reach the summit – another 6 to get back down – with perfect conditions all the way.
After our summit day we slept a few hours at 16,300ft, then descended all the way to the glacier airstrip at 7,000 feet. This took us from 9am until 4:30am the next day. Luckily we beat the incoming storm and – despite Joe falling into a crevasse complete with pack and skis – we caught the first flight of the day out to Talkeetna for breakfast at the Roadhouse, famed for its 8-egg breakfasts!
So we have been crazy today, unpacking, cleaning, and repacking to fly back in tomorrow. Joe is off to Anchorage and home, Aaron and Adrian fly at 8am tomorrow back onto the Ruth glacier, in the hopes of climbing some of the 2,000-5,000 foot tall big walls – true technical rock climbing – that the area is famous for.
– Adrian Ballinger