Alpenglow and Jackson Hole Mountain Guides Partner Up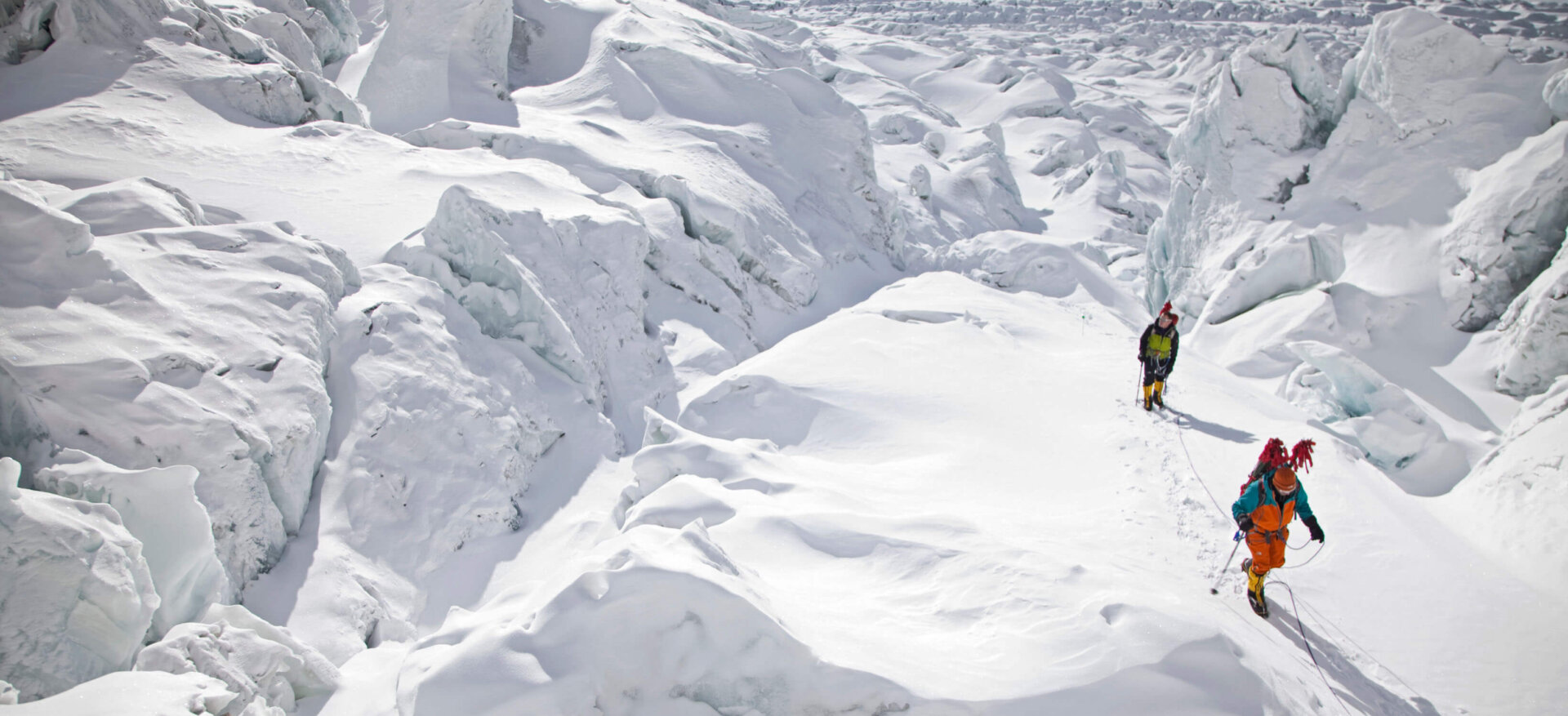 We sometimes meet clients who want to climb big mountains but are not able to take the time off to travel internationally. And some people are nervous as to whether or not they have the skills needed to attempt a big mountain climb overseas (like most of Alpenglow's expeditions). If this speaks to you than we just solved your dilemma!
Alpenglow is excited to announce our partnership with Jackson Hole Mountain Guides and the opportunity to climb the Grand Teton in Wyoming. Our Grand Teton climb teaches all the necessary skills to progress to bigger peaks around the world. At 13,770 feet above sea level, the Grand Teton is the crown jewel of Grand Teton National Park, has over 50 major routes to the summit, and is one of the most sought after mountaineering objectives in the country. Dubbed "the ultimate American alpine training ground," the Grand Teton is ideal for building your alpine resume and preparing for bigger peaks in places like South America, Alaska, and the Himalaya. Our skills-focused program is ideal for people who want to learn the essential skills of mountain climbing like crampon and ice axe travel, multi-pitch rock climbing, and glacier and crevasse rope rescue techniques – all in four days. This expedition is designed at the introductory level, but is also great for climbers wishing to refresh their skills or just summit an incredible peak in the ideal season. We advise that you be in good physical shape and be able to hike in rugged terrain for long days. We will instruct you in all the necessary technical aspects of big-mountain climbing, so don't worry about not having any previous experience.
The trip kicks off in Jackson, WY where we recommend you check out the town square, hit up the saddle bar at the Million Dollar Cowboy Bar, and take a walk around Jackson's quirky ski town neighborhood. You will meet your guides and fellow climbers in town as well, including AMGA certified guide, Brian Warren. Brian is a lead guide for Jackson Hole Mountain Guides and Alpenglow Expeditions and has developed the Alpenglow Grand Teton Ascent and Skills Training program specifically to prepare for international climbs worldwide.
We run our Grand Teton climbs in June. Early-summer in the Tetons provides a mix of scenic hiking trails, snow, glaciers, and ripe conditions for awesome alpine climbing. This past winter was a huge snow year in the Tetons which created fantastic conditions for big mountains skills-building, and we will spend two full days on snow and rock high in the Tetons prior to our summit climb. We base out of Jackson Hole Mountain Guides' private High Camp.The camp is stocked with sleeping bags, summit packs, food, climbing hardware and safety gear, which means that you hike during the day only carrying light packs and still get to enjoy the luxuries of a large base camp. It's also the best place in Grand Teton National Park to swap stories and share experiences with some of the most experienced guides and climbers in the business.
So come share some stories and climb with us!