Ama Dablam – Camp I, 19,000′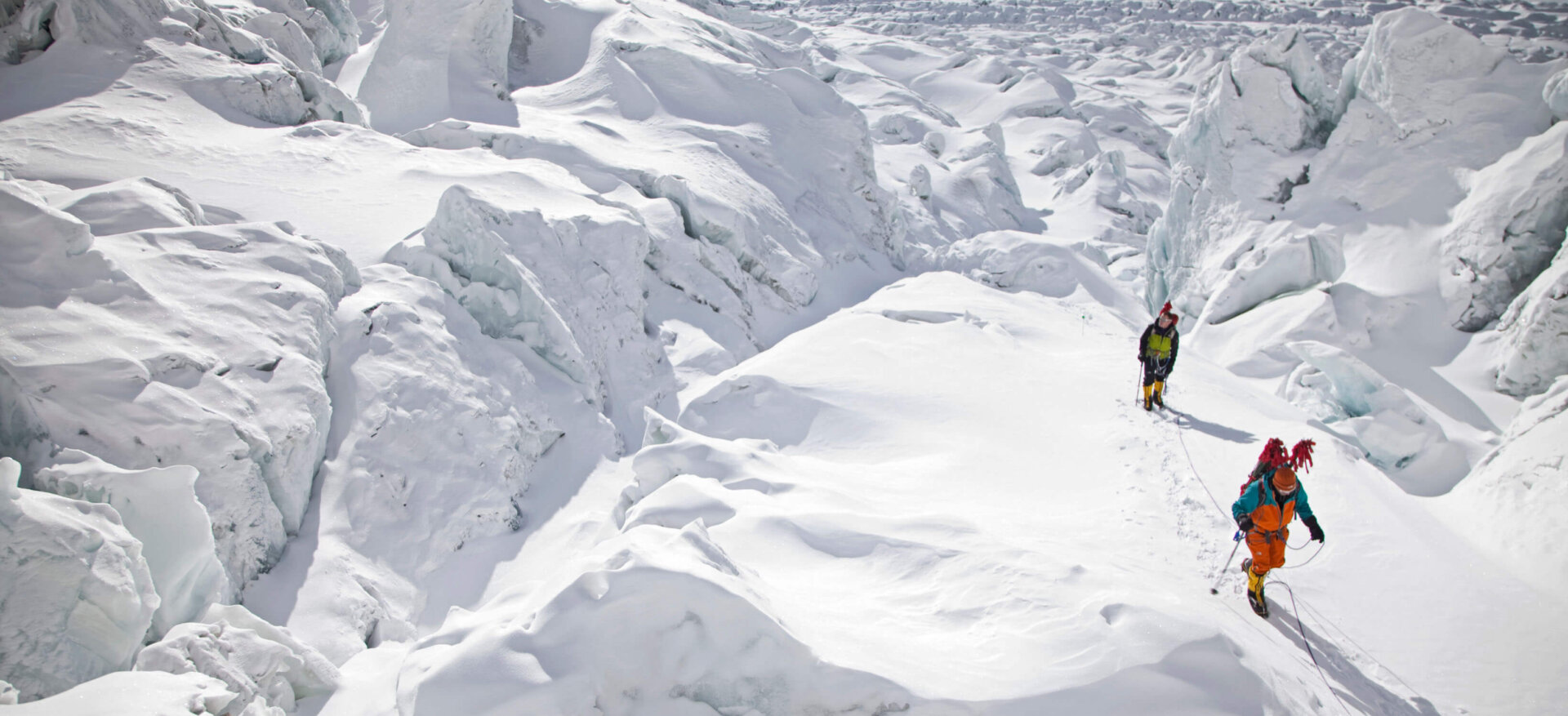 All of our team have done their 2 days of pushing up to Camp 1 at 19,000ft. Everyone made it really well, including practicing more technical climbing and working fixed ropes. The Puja ceremony back in Base Camp was wonderful, and left us ready for our next efforts. Tomorrow the plan is to climb up to Camp 1 and sleep there for 3 nights. During that time, we expect to make a climb one day up to 20,000ft, then back down to Camp 1 to sleep.
So far this year, 21,000ft seems to be the highest that has been achieved by any of the teams on this mountain. While everyone from our team is working around Camp 1, Adrian and a team of sherpas will climb up to that 21,000ft level and scout out the situation. There is a question over whether our team will be able to climb any higher than that. To proceed beyond there, a lot of work will need to be done in breaking trail and installing fixed ropes. On the other hand, the weather – apart from being very cold – is being kind. One thing we know is that the Ultra-Conservative Adrian – and all of our team – are considering safety their first priority with every move they make on the mountain.
Stay tuned for the latest information.
-Adrian Ballinger, Alpenglow Expeditions via sat phone