Ama Dablam Cleanup Expedition, October 2010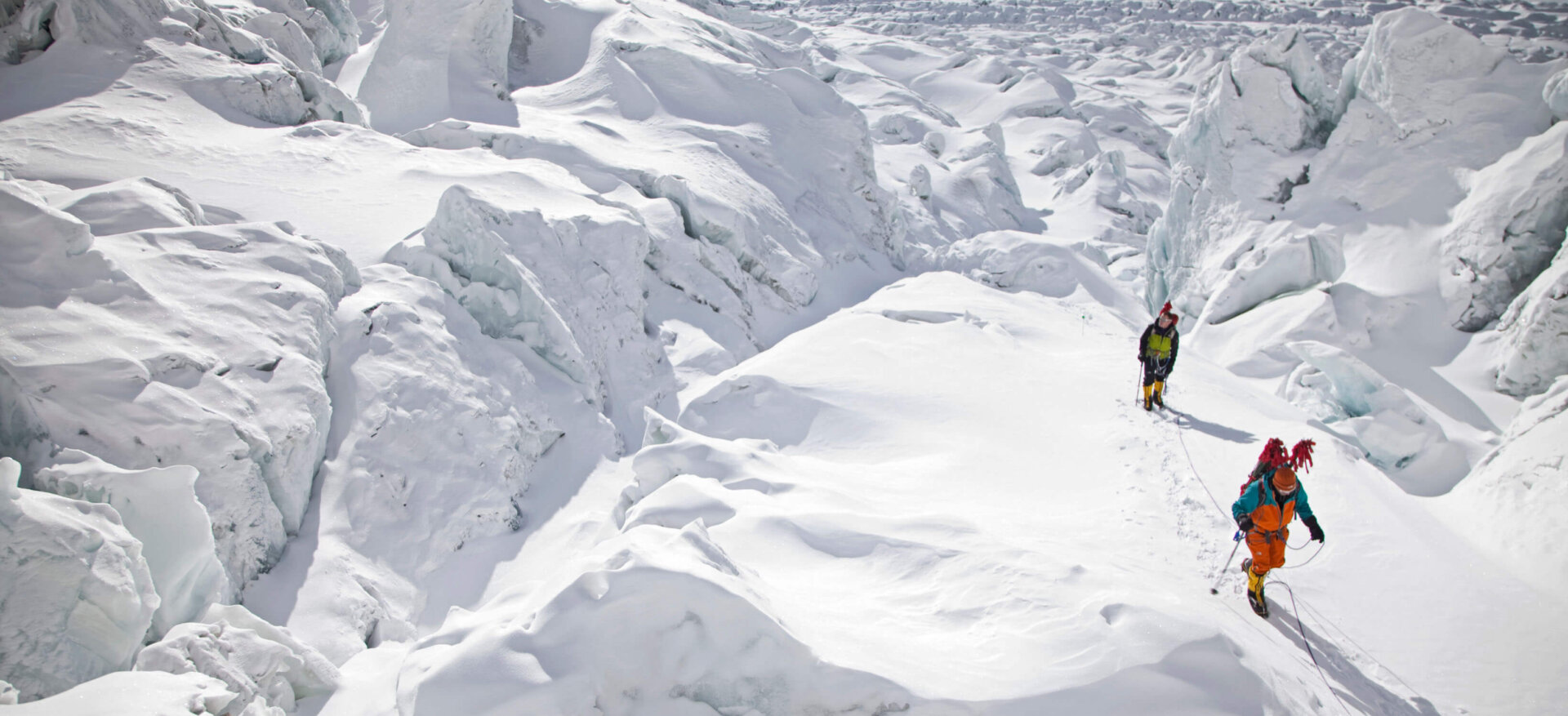 The Mountain:
Ama Dablam (6856m, 22,525ft) sits in the Khumbu Valley of Nepal, three days walk from Mt. Everest. Since its first ascent in 1961 by an American-led team, the mountain has become incredibly popular, seeing more than 30 teams from around the world each autumn season. This popularity is due to the striking views of the mountain while trekking in the Everest region, the aesthetic nature of its normal route (almost the entire climb is on the knife-edge Southwest ridge), and its challenging yet attainable technical climbing (up to 5.9 on rock and grade 4 on ice).
The Objective:
After Everest and Cho Oyu, Ama Dablam is the third-most popular permitted peak in the entire Himalaya. Unfortunately, many of the teams that climb it have not taken care of its incredible natural beauty. Trash, human waste, and fixed ropes have been littered all over the mountain. Since the route is technical and the camps are small, this abuse is concentrated and also presents a significant safety risk.
We wish to use Ama Dablam as an example for how the Himalayan peaks can and should be cared for. Our expedition has three main goals: clean the camps, teach human wasted disposal, and remove old fixed ropes.
1.  Clean the Camps – Both Camp 1 and Camp 2 sit on exposed rock areas of the Southwest Ridge. This means garbage left behind since 1961 remains exposed and builds up year after year. Since the terrain descending from these camps involves technical climbing, many teams have left behind trash. Our team will clean these camps and set a standard for future expeditions.
2.  Human Waste Disposal – Gastrointestinal illnesses on Ama Dablam are a major issue since the small camps on technical terrain force climbers to go to the bathroom close to their tents where they also find snow for cooking and drinking water. While human waste disposal bags (WAG bags) have become standard on popular climbing peaks in the USA, they are almost never used in the Himalaya. Our expedition will begin the process of changing this standard through education and example. We aim to bring enough WAG bags for all of the teams on the mountain this autumn season, for Sherpas and members. Our expedition will meet with Sherpa leaders, mountain guides, and members from each team on the mountain to distribute bags and to discuss the importance of using human waste disposal systems. We will also provide a drop-off location for the bags in base camp and transport this waste to the Sagamartha Pollution Control Committee for disposal.
3.  Remove Old Fixed Ropes – Every year there is at least one climbing accident on the mountain when climbers attempt to clip into old fixed ropes for protection. In places there are more than 20 fixed ropes dating back more than 2 decades. Our goal is to remove as much of this rope as possible from the Southwest Ridge. Since the route has changed significantly over the past decade, this removal will entail lots of technical climbing on hard rock and ice pitches to reach the old ropes and anchors. Once this process of removal is finished we aim to have a new rope installed each year with the old line of the previous year removed. This will become possible and logical only once the years of old rope buildup have been removed.
The Team:
Adrian Ballinger – An IFMGA guide and founder of Alpenglow Expeditions, Adrian has been climbing and guiding in the Himalaya for 15 years. His ascents in the Himalaya include Everest (3 summits), Manaslu (2 summits), Cho Oyu, Pumo Ri, and 6 successful expeditions on Ama Dablam, the most of any American guide working on the mountain.
Phurba Tashi – Phurba Tashi grew up in Khumjung, Nepal, waking every day to views of Ama Dablam and Mount Everest. In the past 15 years he has become one of the most respected Sherpa in the Khumbu Valley and on the mountains. He has summited Everest 18 times and Ama Dablam twice. He is head Sherpa for both Alpenglow Expeditions and Himalayan Experience.
In addition, a small team of experienced climbers and Sherpa will join Adrian and Phurba on Ama Dablam. They will be the workhorses of this effort – leading pitches, removing old fixed ropes and anchors, cleaning the camps, carrying loads off the mountain, and providing outreach and education to other teams.
The Proposal:
The Ama Dablam Cleanup Expedition is looking for sponsors to support the following costs of the expedition: wages for up to 4 sherpa, logistical costs and permit fees for two climbers leading the clean-up, and purchase of WAG bags. We estimate this cost to be approximately $20,000. Climbers, and Alpenglow Expeditions, will also be providing major funding for the expedition costs.
Gear and clothing donations are also encouraged to outfit team-members including Sherpa, and to provide photo opportunities for sponsors.
Donors will receive benefits including:
– Mention and inclusion of logo in all presentations concerning the expedition, including a planned slideshow tour by Adrian Ballinger following the climb.
– Mention in all blogs and articles regarding the trip, which will be posted in numerous locations, including www.marmot.com, www.alpenglowexpeditions.com, and www.climbing.com
– Logo on expedition t-shirts, which will be sold in retail locations as well as online at www.alpenglowexpeditions.com
– Mention in a planned feature story in a major climbing/outdoor publication
– A minimum of 10 images from the expedition of sponsor's product or logo will be provided for your use. When possible, this will include imagery from the summit of Ama Dablam as well as pertinent cleanup locations on the mountain.
Please contact Alpenglow Expeditions at 970-309-8698 or info@alpenglowexpeditions.com to donate, for more information, or to join the team.