Ama Dablam – Plans for a New Route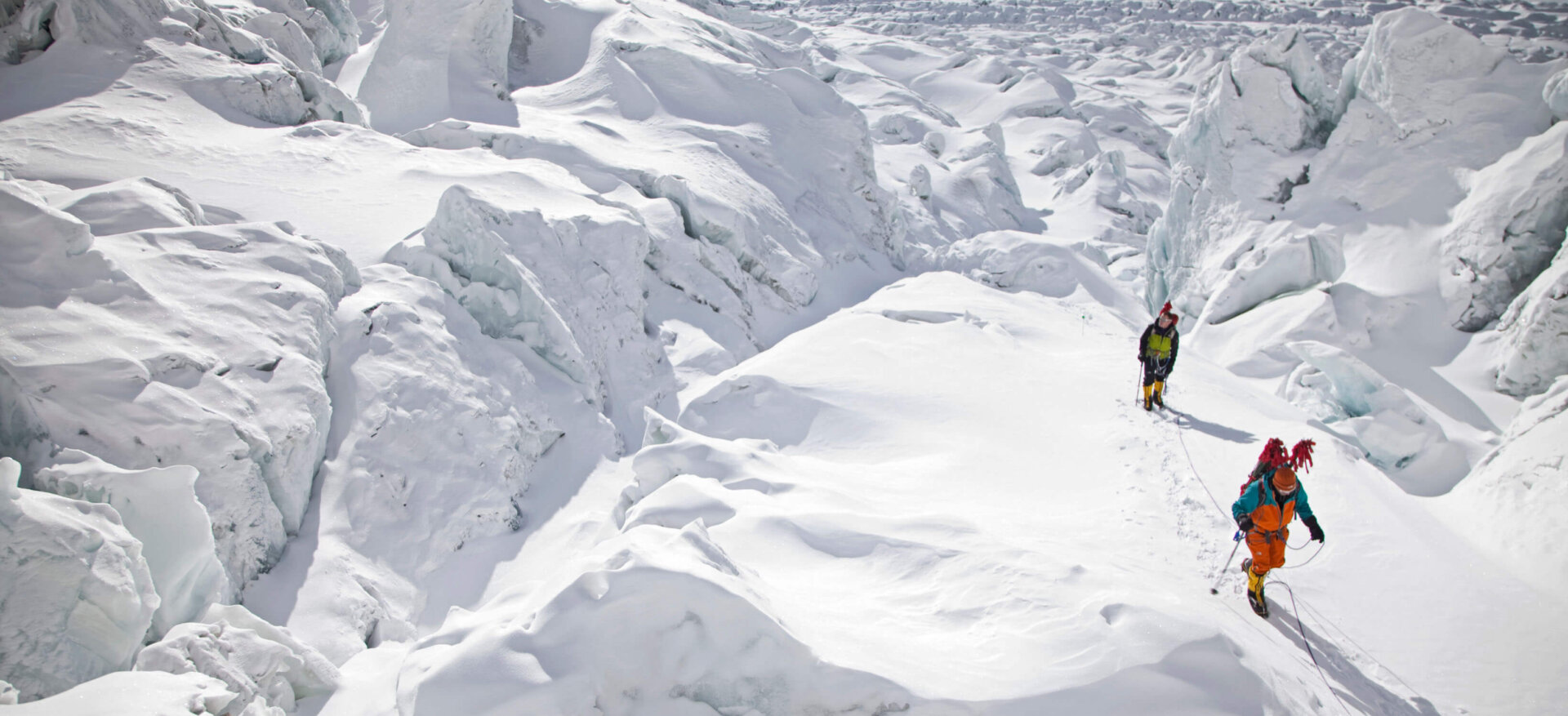 Our team has completed their scouting and evaluation of the situation on Ama Dablam, and after discussion with all involved have reached a decision and formed a plan of action. The immediate good news is first that nothing has fallen from the Dablam serac for over a week, and that there is a potential new route possible to the right of the old route and Dablam. Our team are all very strong, already acclimated up to 20,000ft, and feeling fit and well. Our sherpas — who recently broke the trail and fixed much of the rope on Manaslu — are well rested after their trip home to Phortse. Everything has come together for a possible — and conservatively safe — ascent of the mountain.
As this is being written, the team are heading to "bed" in Base Camp. The plan starts early tomorrow morning, Wednesday October 29th. Adrian, along with a sherpa team and half of our team, will head up to Camp 1. The second half of our team will have one more day at BC, then follow up to C1 on the next day.
On Thursday 30th the leaders will proceed up, to set a camp they are calling 2.7. The standard C3 will not be used, due to the ongoing risk from the Dablam. The new C2.7 will be about 100 metres lower, where it is protected on Mushroom Ridge. From there, Adrian and the sherpa team will be breaking a new trail and fixing rope, to the right of the Dablam.
If everything works perfectly, we could be seeing the first summits of Ama Dablam on the 31st, with the second half of our team making their push on November 1st. As always, we stress the fact that Adrian and all our team are conservative and will be proceeding very cautiously. However, everything has come together to offer a possible access to the summit, and everyone is excited to make the attempt.
-Adrian Ballinger, Alpenglow Expeditions via sat phone