Ama Dablam – Summit Bid in the Morning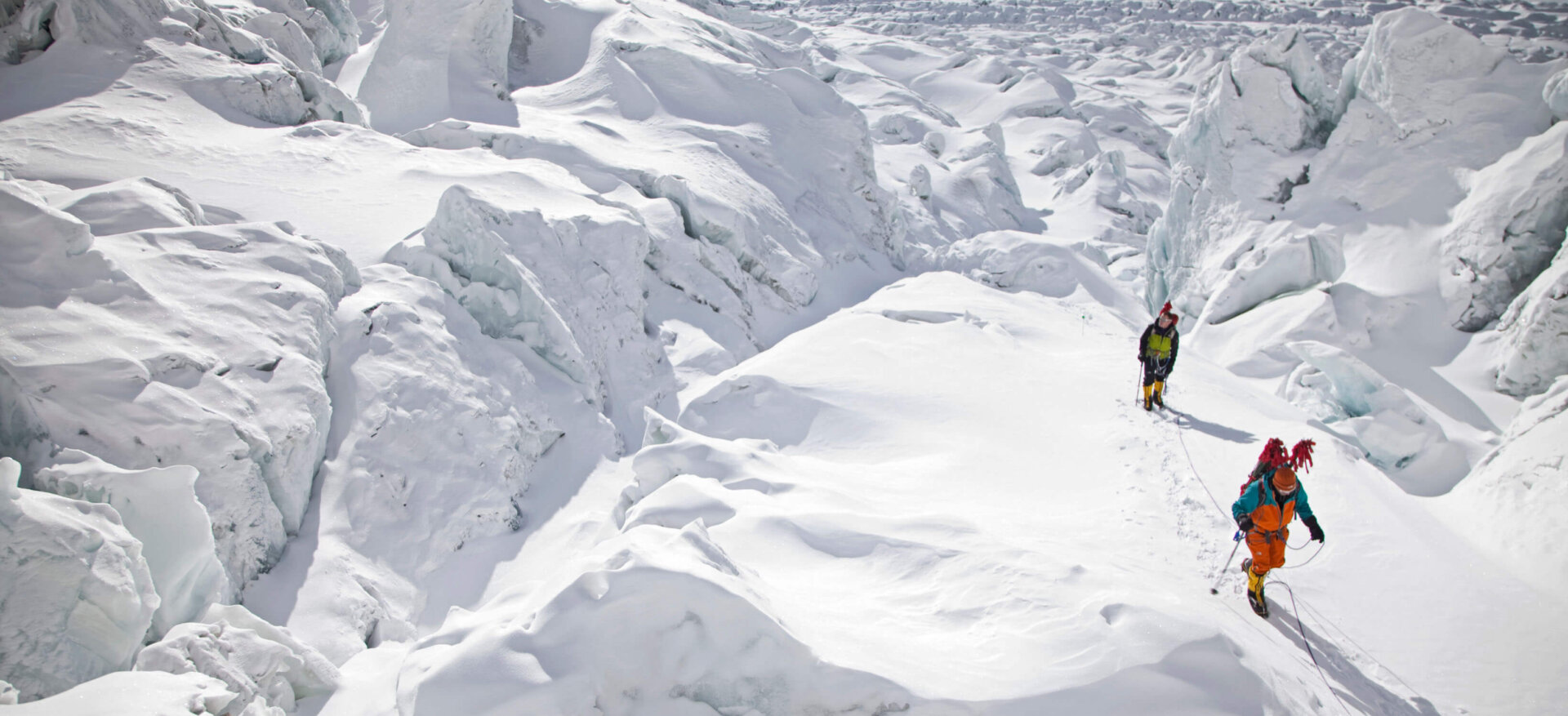 The new route on Ama Dablam is in place. The route goes way to the right of the old route and Dablam to maximize safety. It is a much harder, more technical climb — including hundreds of metres of clear blue ice — but it avoids the overhang and allows a much safer approach to the summit. Fixed ropes have been installed as necessary and the route has been completed up to 200 metres from the summit. High winds at the highest altitudes prevented proceeding to the actual summit, but our sherpa team will complete that final section in the morning.
Adrian wants to thank Justin from IMG, the sherpa from AC, and the sherpa from Henry Todd's group for their help in setting this route, but especially wants to recognize the efforts of our Phurba Tashi Sherpa — and the rest of our team of sherpas — without whom this work could not have been achieved. To create the new route — complete with technical climbing, hundreds of metres of blue ice, navigating deep snow fields, and setting the required fixed ropes — all within one day, is a remarkable achievement.
Our first wave of climbers are right now settling into their tents at Camp 2.7, planning a 6am start for their summit attempt in the morning (Friday, October 31st). The second wave is settled in at Camp 1, planning to climb on up to C2.7 tomorrow, with a summit bid on November 1st. We'll be watching out for winds, but other than that the weather continues to hold clear and blue, perfect for our summit bids.
We promise to let you know how we're doing just as soon as we can, so keep reading this blog!
-Adrian Ballinger, Alpenglow Expeditions via sat phone