Ama Dablam Summit Pushes, Waves 2 & 3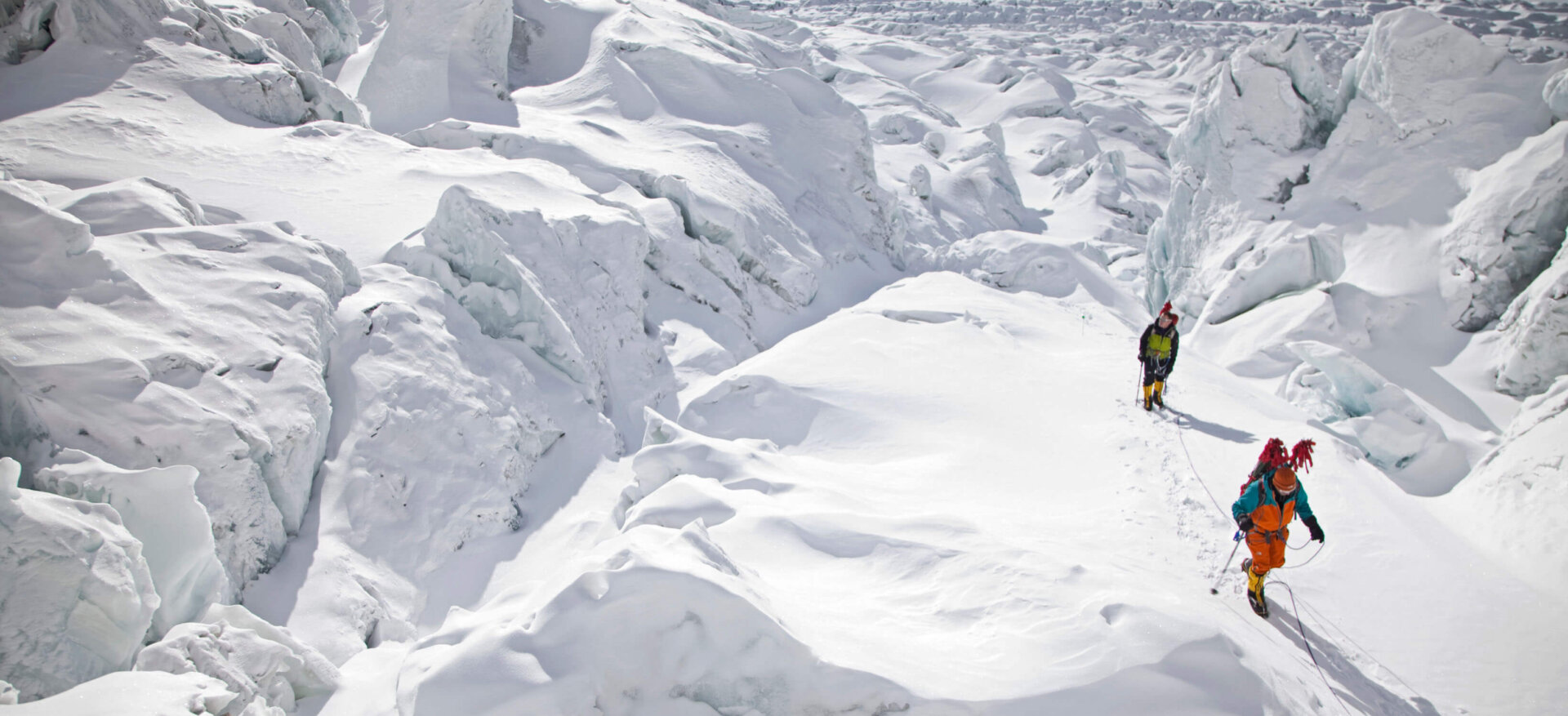 After celebrating the success of our first summit team, and saying goodbye to two of that crew (Sergey and Valdis left us a couple of days ago by helicopter straight to Kathmandu)….and welcoming back the others after their acclimatisation: the time has come to amp up for the next set of summits.
The quick turnaround has been due to the advice from our friends and forecasters in Bern. The weather is "friendly," temperatures have warmed by 7 degrees Celsius (which may not sound like a lot but makes a huuuuuuge difference) and conditions are stable! An opportunity that cannot be missed. The weather can be fickle and must be caught when the time is right.
So…the pieces are all in place on the mountain as follows:
-Adrian, Ephi and Jon are settled in and in great spirits and health at camp 2.7 after a quick (well done!) warm and pleasant climb up. They were there by 1pm with plenty of time to boil water, drink it, and then make some more. They will leave for the summit at 6am tomorrow. Climbing with them will be Tenzing and Palden; and ahead of them will be Da Nuru and Pasang who will be refixing the ropes on the summit snow face to ensure maximum security for the teams to come. There is a lot of traffic on this mountain, and the ropes get an inordinate amount of stress from use, overuse, misuse…and from the elements. Refixing the final snow face with new ropes and anchors will make the ascent safer for everyone from now on.
– Brian, Chad and the rest of the group are in place at camp 1. They will leave at 7am tomorrow to make their way to camp 2.7. An arduous day of climbing, but probably to be punctuated with the encouragement and joy of crossing paths with our returning summiteers (hopefully!). If all goes according to plan, Brian and Chad's group will be preparing to summit on the morning of the 2nd of November.
Down here at base camp, I will be scrutinising the route with binoculars until our summiteers get up and down the face. I will update this blog as soon as we hear that they have summitted and are safely back to camp 2.7.
In the meantime, today in base camp we were kept entertained by some sky divers who flew in by helicopter to jump from 6100m (20,000ft) right in front of Ama Dablam. Not a bad backdrop to jump to! The Italian helicopter pilot, Maurizio, who we know well from previous seasons here in the mountains of Nepal, also treated us to some spectacular flying after stopping off at BC for a cup of tea.
So all in all, although the team is largely up on the hill….those of us at BC are managing to stay entertained!
Tomorrow, one of our climbers from the first summit team, Heather, will post a blog describing her summit day…and, of course I will be letting you know how the others are doing.
Good luck to Ephi, Jon and Adrian!
More soon…..oh, and…Happy Halloween!