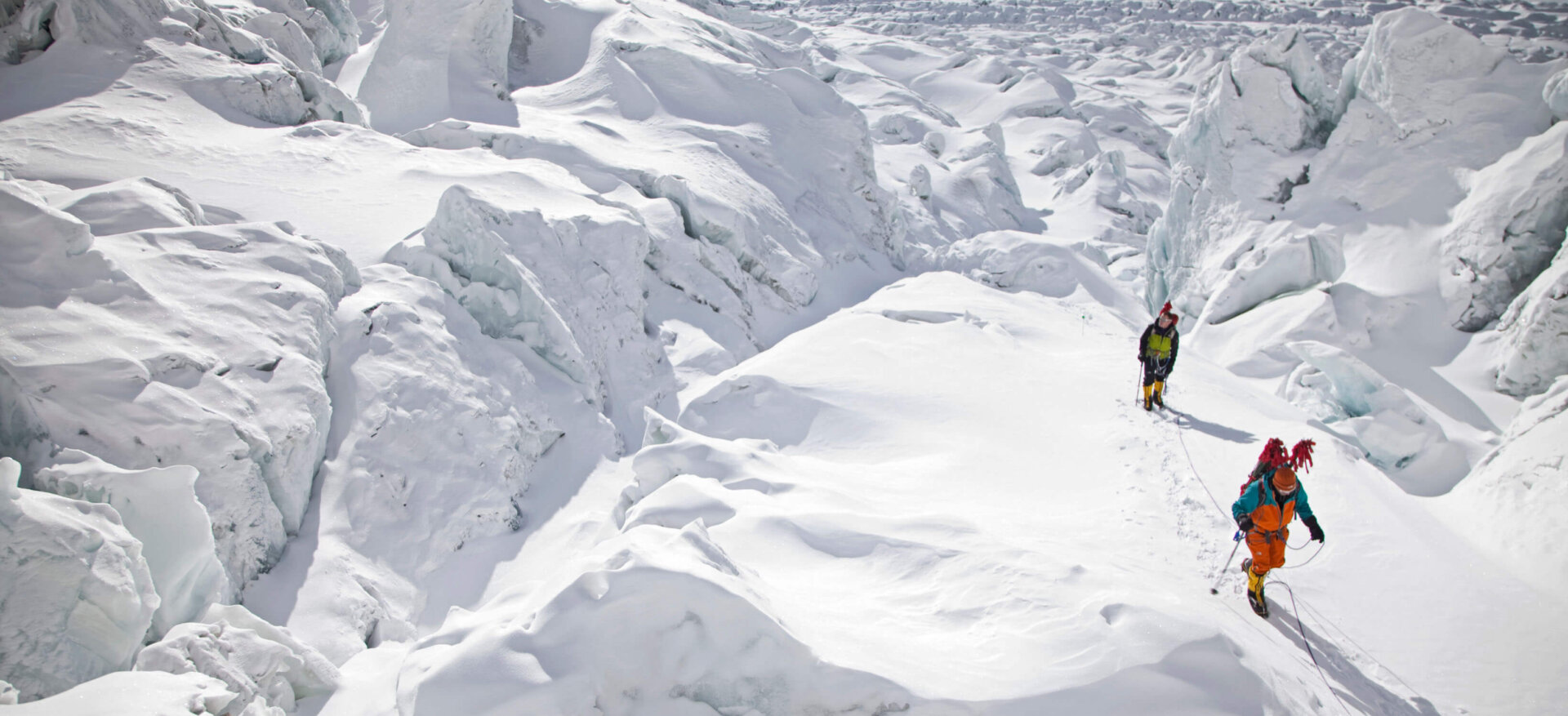 Reunion at Base Camp
On Saturday late morning, the Everest climbers and guides had gotten back down safely and were reunited with their Lhotse mates at Base Camp – apart from a few Sherpas, including our Sirdar Phurba Tashi, who are staying at Camp II for the next expedition to Lhotse. "My God, it was quite steep," said Adam while Russell handed him a glass of bubbly. Slowly but surely everyone trickled in and the proud summiteers looked very happy with their achievement. "I can't believe I am actually back here," said Martin pointing out that he was still amazed how he did it. "The wind was very cold and I kept on trying to get my breathing right," Rene explained while he was sitting in the sun having a sip of champagne.
Our kitchen staff was ready to serve our high achievers breakfast but most them were more eager to jump into the shower before they were indulging in food. "My stomach has shrunk to the size of a walnut," David said.
Jim, who had already attempted to reach the top of the world in 2009, still could not believe that he had actually made it, however, his successful summit made a lot of people happy as we all knew why he wanted to climb the mountain. "I hope it did not sound cheesy when I told Russell on the radio that my mum and I had reached the summit," he told Monica and I when we were welcoming him with a huge hug at the edge of our basecamp.
It is now lunchtime and everyone is showering, relaxing, eating, typing away on the computer or sleeping. The Sherpa team, who had been carrying huge loads from the various camps, is also relaxing and a quick peek into their tent showed me that they were also knackered.
The Everest climbers will leave Base Camp either on Sunday or Monday with some of them flying back to Kathmandu by helicopter and others taking their time and enjoying the walk-out, which will finally take them to the greenery at the lower elevations of the Khumbu valley.
While the Himalayan Experience Everest team, and as a matter of fact, many other expeditions on the mountain, are leaving the dizzying heights of Base Camp, our Lhotse team is poised to go up the hill. "My feet are itching and I think it is time for us to climb that mountain," Narly said. And so they will be. On Sunday morning at about 2am, the team will leave base camp for the last time to go to Camp II for two nights, then Camp III, then Lhotse Camp IV before they will attempt to reach the summit on 26 May – by this time most of the Everest team members will probably be back in their respective countries. However, I will be in touch again, once we are back from our attempt to reach the fourth highest mountain in the world.