Base Camp 4,800 Meters/15,750 Feet — Hypoxico Tents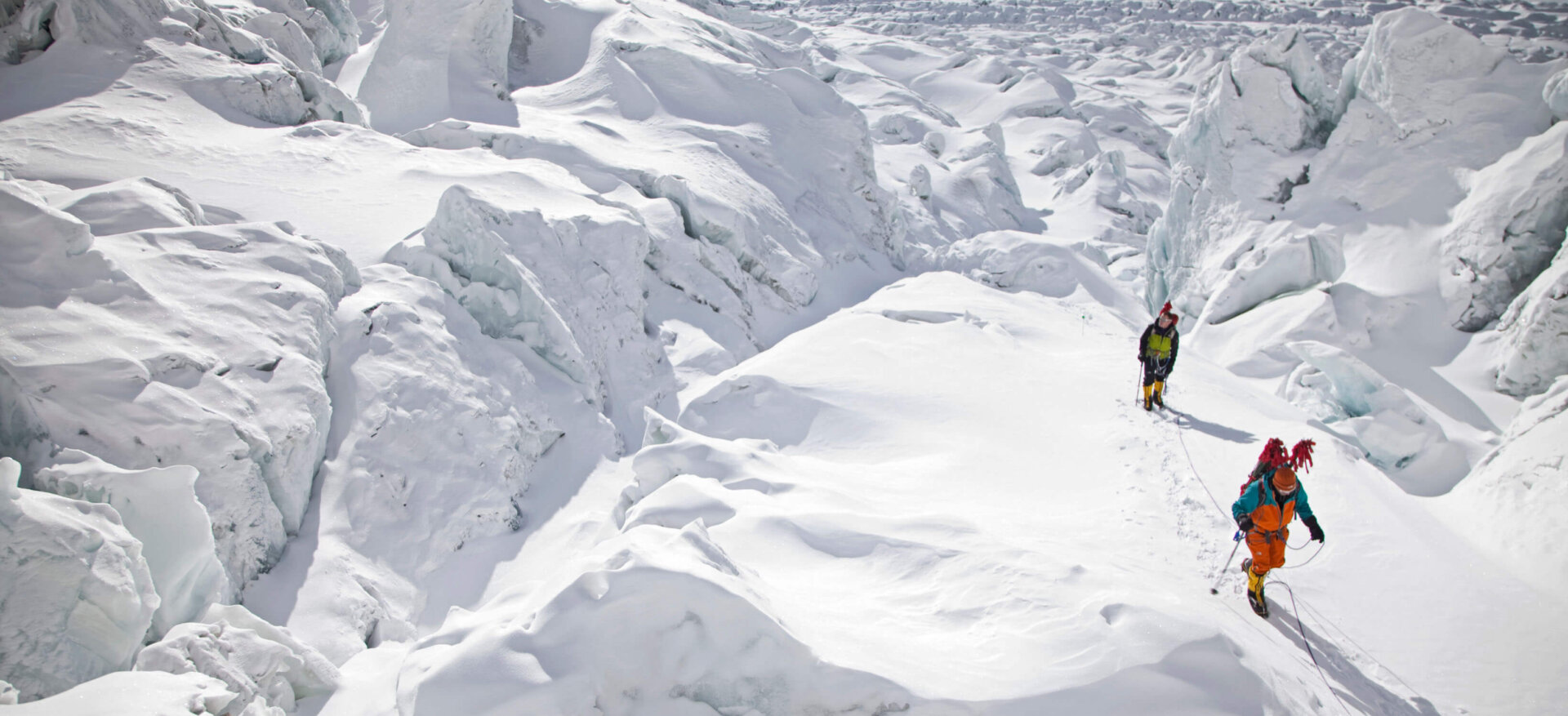 Alpenglow's staff has been working hard to not only get our team established on the world's fifth tallest mountain, Makalu, but also to send pictures and dispatches back home. Our expedition doctor, Monica, and guide, Chad, have both taken their turns this week, so today's update comes from me. There are so many stories already: exciting helicopter flights, unexpected nights in rustic towns along the Barun Valley, great food and comfort in our temporary base camp at 4,800 meters (15,750 feet), and today, a fun acclimatization hike to over 5,100 meters (16,750 feet). The hike took us over small rivers, up grassy ridges, and under some wild rock walls. As we see in so many areas of Nepal, the opportunities for quality high-altitude rock climbing are almost limitless. Of course, the monsoon would need to end first! Everything is currently a bit wet.
But of all the stories, our pre-acclimatization using Hypoxico Altitude Systems is perhaps the most exciting. After countless discussions with medical professionals, high altitude alpinists, and many guides, Alpenglow Expeditions decided to require pre-acclimatization in reduced-oxygen environment tents for all of our members and staff on this expedition. These tents have been getting lots of publicity recently and a lot of positive feedback.
After guiding big mountains in Nepal for over 15 years, I feel strongly that some team members will benefit from shorter trips, minimizing trekking time and exposure to the sickness, hygiene issues, leeches, and rain that often plague expeditions, especially in the post-monsoon season. But, of course, there was a big unknown. Could we really fly directly from Kathmandu at 1400 meters, to Hillary Base Camp on Makalu at 4800 meters, without major altitude issues? Years and years of training and experience suggests otherwise.
Luckily, we had a great group of willing "guinea-pigs", strong support from Hypoxico's Brian Oestrike, our experienced expedition doctor, Monica Piris (10+ 8000 meter peak expeditions), on-hand, Fishtail Air's B3 and Captain Ashish, and lots of anecdotal research that pre-acclimatization in hypoxic tents works!
I am excited to report that 7 team members all flew to 4,800 meters (15,750 feet) almost directly from sea level (we were forced by weather to ground the heli and spend a night at 3,450 meters/11,315 feet) and experienced little or no AMS (Acute Mountain Sickness) symptoms! We know this would not have been the case with a truly unacclimatized group. Personally, I felt equal to all the times I have spent a week or more trekking to this altitude.
We know we need additional data from future groups to confirm this expedition's experience. And we know we still have a long climb ahead of us to summit Makalu. While many people will still choose to trek into big peaks in a more traditional style in order to enjoy the culture and beauty of the Nepal Himalaya, the potential to cut weeks off of major expeditions and to minimize illnesses from lowland trekking, is super-exciting. Stay tuned not only for additional dispatches from Makalu, but also details of our 2013 "Express" Everest and Lhotse Expeditions!
-Adrian Ballinger, Alpenglow Expeditions