Base Camp Boredom, aka The Waiting Game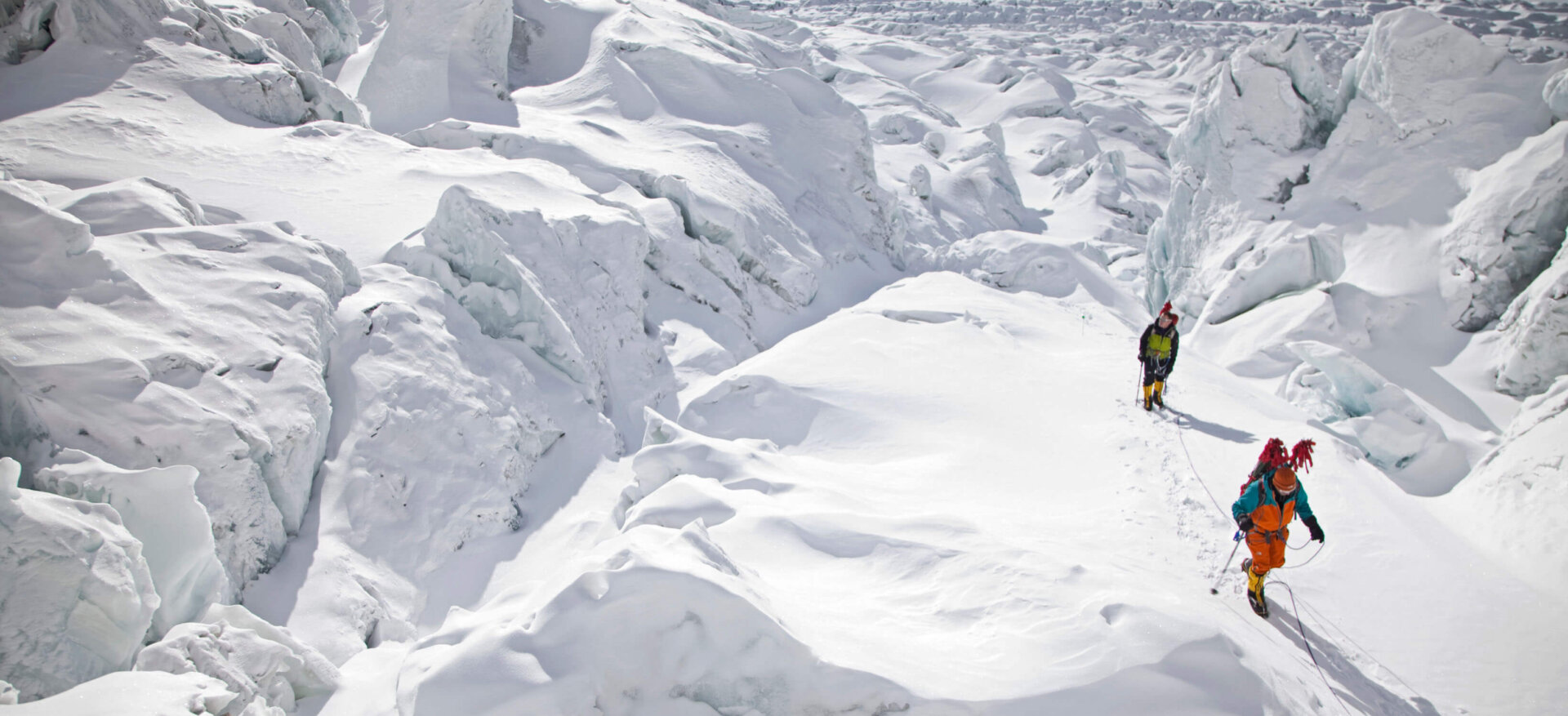 8000 meter peaks always seem to have a waiting period, and this spring on Everest has been no exception. It is one of the hardest times mentally of the entire season, and the number of helicopters coming in and out of basecamp every day represent this. Every day it seems like a different climber decides to pack up, grab a 6,000$ ride, and go home. Either they get sick, or life stuff is going on at home, or they just can't handle the idea of another week of waiting while jetstream winds pound the upper mountain.
So how are we staying sane? So far the HimEx team is doing well, with no signs of imminent insanity or anyone leaving. Our group came down from their final acclimatization trip on May 5, and I returned to basecamp on the 6th, after fixing lines to the summit with the rope fixing sherpa on the 5th. That means we have been in BC for 10 days, ready for the summit and waiting for the winds to decrease. It's a long time, and we are expecting at least another week before a reasonable summit window finally arrives.Days actually move pretty quickly in the HimEx camp. We are lucky enough to have the best food and the best hangout spot in basecamp, the famed White Pod, aka Pleasure Dome, aka Tiger Dome. This means every day sees a stream of basecamp's most "notorious" characters – Conrad Anker, the Benegas Brothers, David Breashears, Peter Hackett, Simone Moro, Corey Rich, and many more. These guys come down to visit Russell, mingle with our members, give slideshows and lectures, and of course to eat great food and enjoy the only fully stocked bar (and Lavazza espresso machine) in basecamp. And while each helicopter that comes in to bc means another climber is leaving, for our team it also means a restock of fresh food from Kathmandu. Recent dropoffs from the helis have included fresh Norwegian salmon, a rack of lamb, watermelons, and some of the biggest and best tasting grapes I've had in a long time.
Beyond the food and fun, we are also trying to stay strong and focused. Every day or so we take hikes up to 6000 meters on nearby Pumo Ri. Yesterday's hike included a picnic planned and prepared by the sherpa – complete with tablecloths, beers, and lots of brie and salami! And today we had a 3 hour class on first aid for all of our sherpa and members, the second of the week. Classes like these increase our sherpas skills, and keep us a bit intellectually stimulated as we sit and wait.
Beyond that, we play board games, race slot cars, read books, watch dvds, pay exorbitant amounts to satellite companies to get online and catch up with the outside world, and do the 20 minute walk to the main basecamp for visits with friends and climbers in the other camps. But soon, we will be kicking the program back into top gear. The weather reports are starting to agree on a good window of low wind and stable weather at the end of the month, and all of our climbers and sherpa are more than ready. Stay tuned for our summit schedule, and dispatches from our long awaited summit push!
– Adrian Ballinger, Himalayan Experience/Alpenglow Expeditions