At Basecamp on Ama Dablam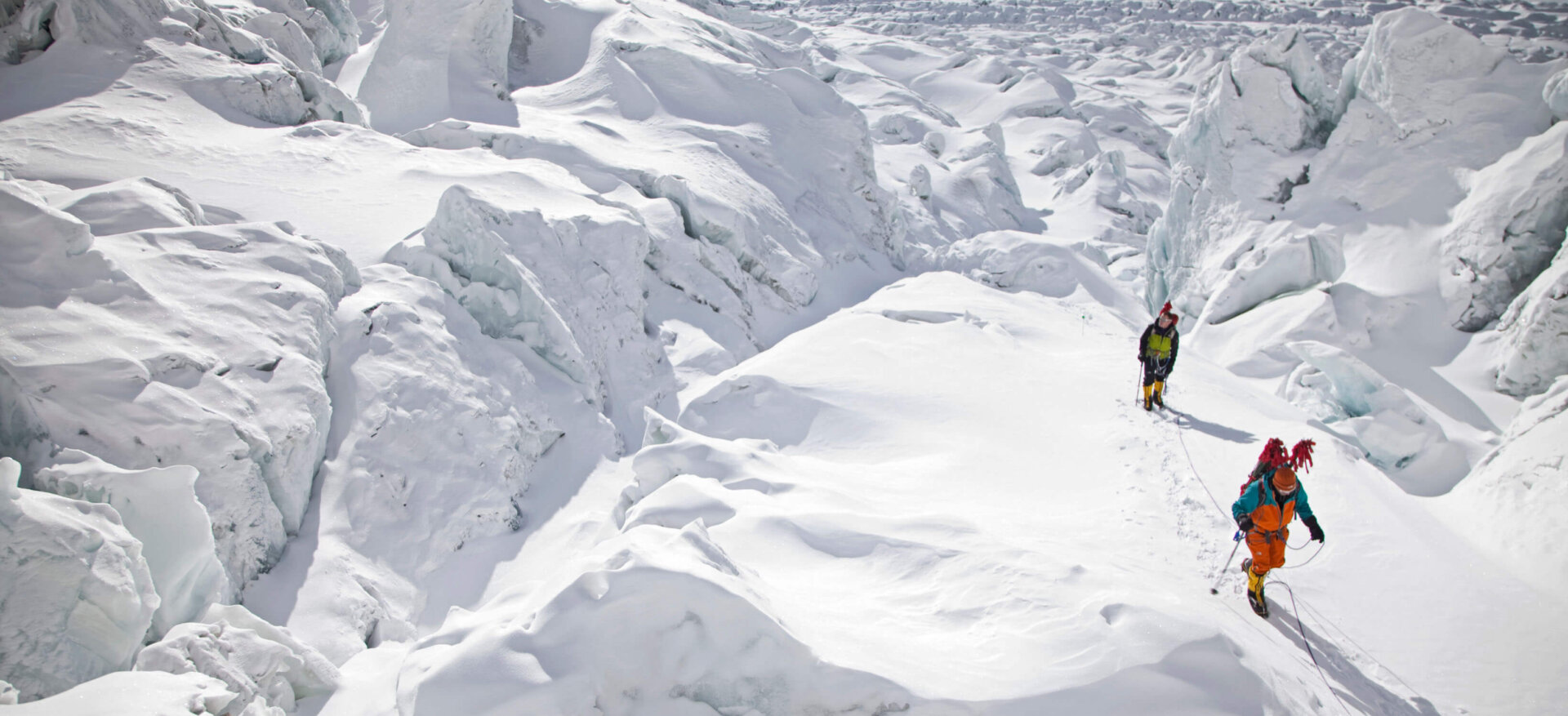 Yeah, Basecamp! Our team has successfully completed the long acclimatizing trek to the Ama Dablam basecamp. Everyone is great, feeling healthy and happy, and enjoying a well-earned rest day today. The weather is being kind to us, with an entrenched high pressure system giving us clear blue skies and sunshine, although the 15,000 ft altitude makes it very cold and everyone wears multiple layers of clothing.
Tomorrow we start the carry to Camp 1 at 19,000ft. We have lots of gear to get to that camp, so expect to take 2 trips up. The effort will help us with our continued acclimatization to the higher altitude, and probably keep us warm too!
The other news from Ama Dablam is that the earlier heavy snows are still making the going tough. Not only has no one yet achieved the summit this season, but no one has even got beyond Camp 2. There will be lots of work to be done breaking trail and installing fixed ropes, before the summit becomes possible.
Once our team has carried all the gear to Camp 1, we will be back at Base Camp for our Buddhist Puja ceremony. This ceremony will bless our efforts on the mountain and is critical to the Sherpa community. We are especially fortunate this time, being able to time our ceremony for the 22nd, which is an auspicious Uposatha day in the Buddhist calendar.
Keep watching for the next update from Ama Dablam!
-Adrian Ballinger, Alpenglow Expeditions via sat phone.