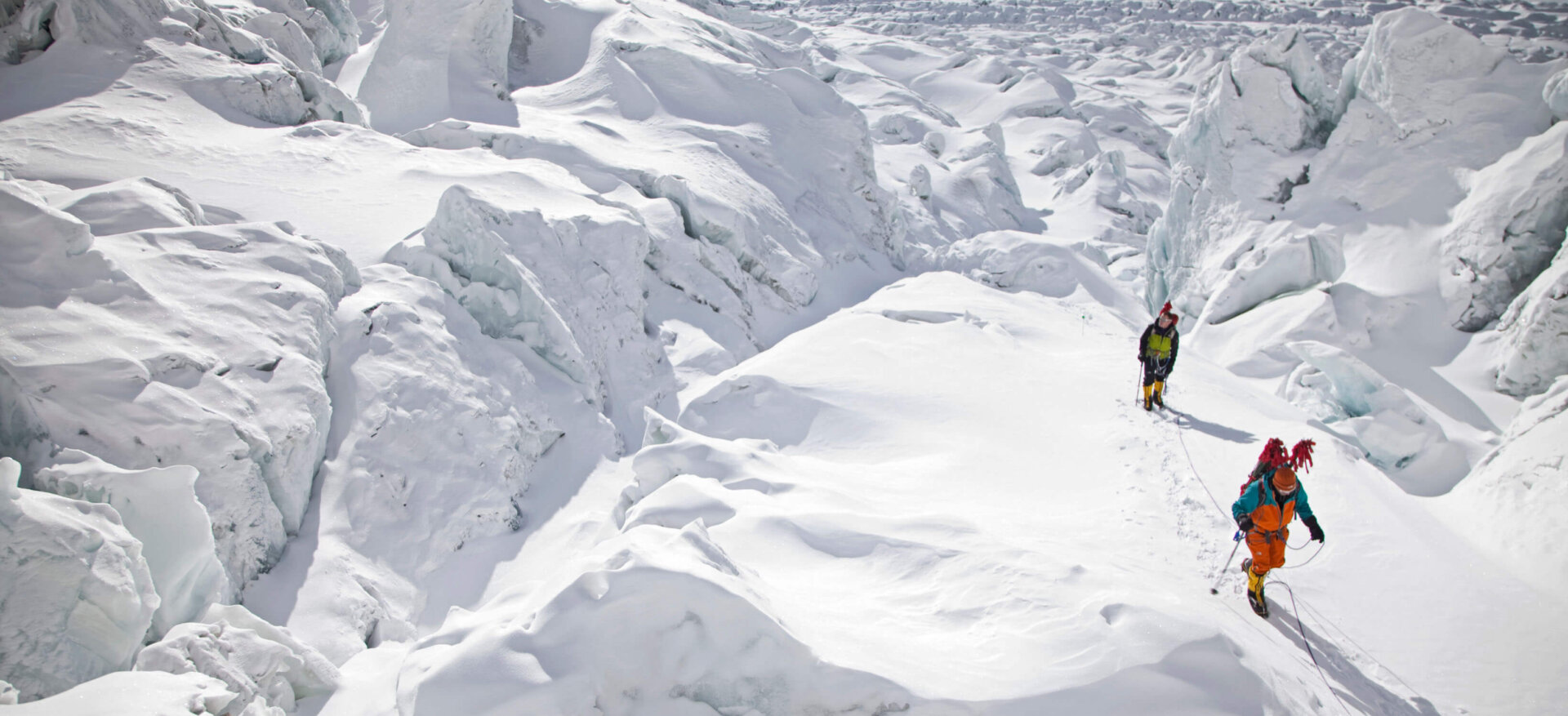 Our adventurers are just settling down to sleep at Camp 3. 10 of our 11 climbers made it successfully to this 23,600′ altitude, taking between 4 and 7 hours to climb up from Camp 2. One of the team had stomach problems and is delaying, hoping to catch up with the rest shortly.
Tonight they start sucking on their supplementary oxygen, which will help their bodies keep warm and will give them more of a chance to get some restful sleep. At 5:30am May 20th local time — that's about 4:45pm PST our May 19th — they will be up, starting on the next leg of the climb up to Camp 4 at the Col. They hope to arrive there around lunch time, giving themselves another opportunity for rest before a midnight start for the summit on May 21st.
Other news we have from Everest tells us that the weather today has been superb and over a hundred climbers attempted to summit today. This volume of climbers led to bottlenecks on some of the ropes, and some of the climbers are later coming back down from the summit than they intended. We hope this all turns out safely and we will continue to monitor their progress. Hopefully today and tomorrow will see most of the summit attempts by other teams, and our group will find the route less obstructed on the 21st.
More news just as soon as we get it!
-Adrian Ballinger via sat phone