Cho Oyu – Advanced Base Camp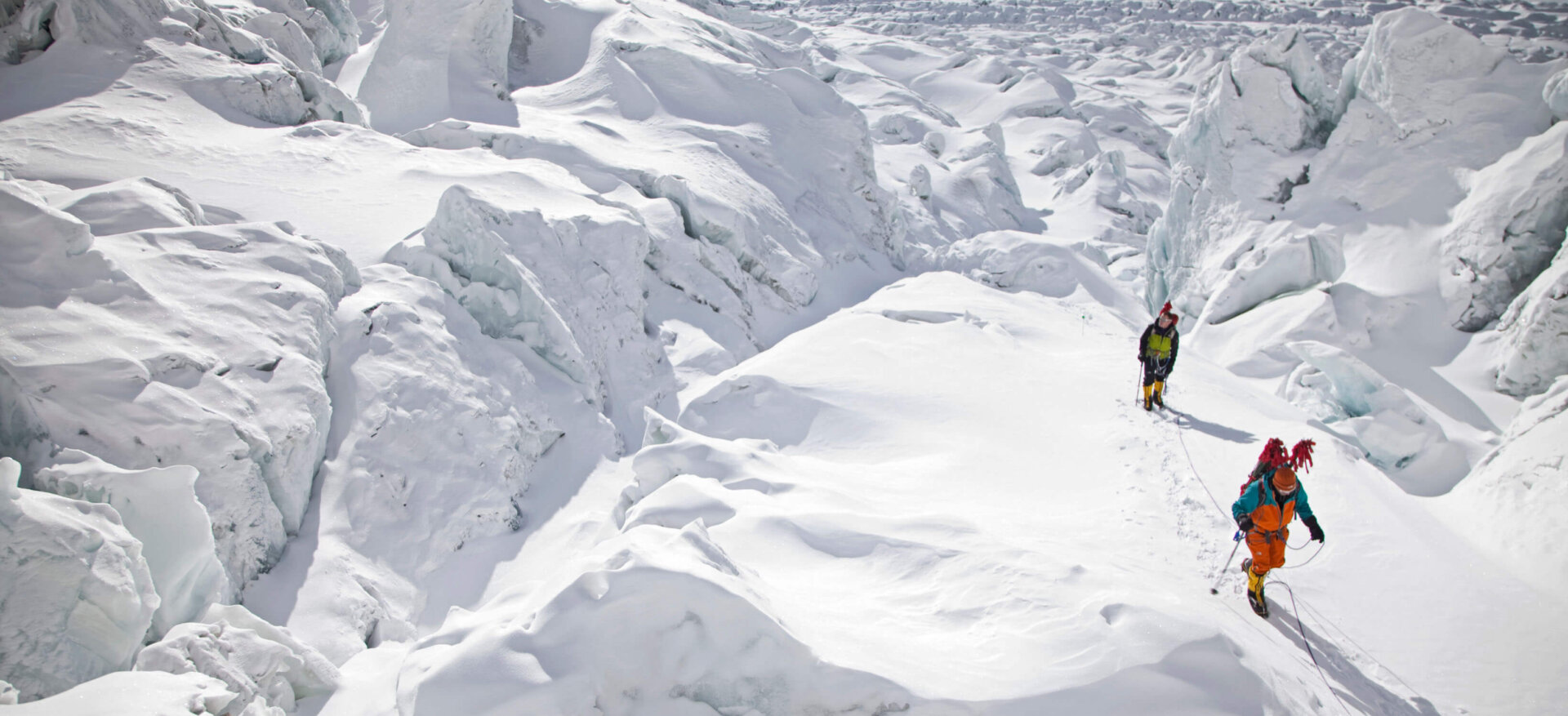 Hello from 18,711 feet, ABC on Cho Oyu. The team has been here for almost a week now, and we are itching to be moving higher on the mountain. Russ has been doing a great job of teaching us patience, and thanks to that we are all now raring to go and feeling fantastic despite the altitude. We have made one foray to camp 1 already (at 21,300 feet) and tomorrow plan on going up the hill for 2 nights, including a sleep at 23,500 feet (Camp 2). After this next few days up high, we should be ready to go for the summit, once our bodies recover and the wind speeds on the summit drop to acceptable levels (less than 20mph).
Meanwhile, I can't lie to you and tell you we have been suffering here in ABC. Our head cook, Lachu is incredible, and wows us with daily creations like cinnamon rolls, pies, yak steak sizzlers, and even thin crust pizzas. And the daily schedule seems to go something like this:
At 7am a sherpa comes to our tents with a hot steaming eucalyptus towel to wash and wake up with. This is follwed 15 minutes later with your choice of tea or coffee (Starbucks of course) in bed. After enjoying that we slowly laze out of bed, briefly into the cold and then into our propane heated dining tent. A big breakfast (bacon, pancakes, and eggs today) takes us through to 8:30 or so, when the sun has usually warmed camp up from way below freezing to shorts and flip flops weather (provided you stay out of the wind). So then we lay about reading, playing monopoly, practicing French (that's me at least, trying to get ready for another ski season in France), and taking turns at our telescope watching as our incredible sherpa team continues pushing the route on the mountain higher (they have made it to 25,000 feet already and say the route is in fantastic condition)! After that it is lunch, and then perhaps a dvd or an acclimatization walk to one of the other team camps for more coffee and cards. Then dinner, and back into the sleeping bag with a hot water bottle before it gets too cold!
Don't let this description fool you though. Somehow we are all still fighting to keep weight on, to acclimatize, and to stay fit as we force our bodies to be ready to move higher on the mountain. We all know that the next 10 days (of which at least 6 will be spent above 21,000 feet) will be some of the hardest days of our lives. We are extremely excited, but also a bit anxious. It will be nice to get moving up high and finally feeling the route underneath our crampons.
I will write another update after our trip to camp 2! Wish us luck and stay tuned.
-Adrian Ballinger (from ABC camp on Cho Oyu)