Climb Mt. Shasta with Alpenglow Expeditions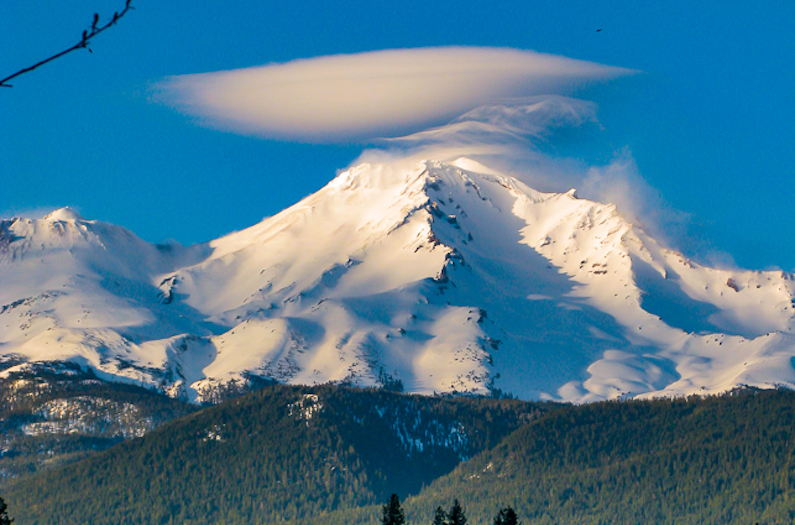 Are you looking to add skills to your mountain quiver and train for bigger goals? Look no further than Alpenglow Expeditions' wide array of trips to climb Mt. Shasta. 
Mt. Shasta is considered a potentially-active volcano sitting at 14,179' above sea level, making it the fifth-tallest point in California. Boasting just shy of 10,000' of prominence, it is a serious but manageable climb given the right skillset and motivation. At Alpenglow Expeditions, our guides have countless ascents of this beautiful mountain and are intimately familiar with its many routes to the summit. 
Whether you're keen to break into ski mountaineering, train your skills on glacier travel, or simply summit one of the country's most famous glaciated peaks and test your abilities at altitude, we have the right option for you to climb Mt. Shasta. Check out our trips below, and visit our website for further details. 
On the Northeast face of the mountain is the Hotlum Glacier, the perfect training ground to hone your skills on glacier travel and crevasse rescue. For those with ambitions to climb bigger, bolder mountains around the world, climbing Mt. Shasta is the ideal first step in the process to train and prepare for your objectives. The northeast side holds numerous complex routes that cross massive sheets of ice, perfect for glacial travel, crevasse rescue, and snow travel skills work. Spending five days on the mountain will further provide the opportunity to test your endurance for embracing the elements and living in snow camps. 
Does 4,000 ft. of incredible turns on Shasta's West Face sound enticing to you? Our 3-day West Face Ski Trip is the perfect opportunity to climb Mt. Shasta, elevate your backcountry game to the next level, and dive into the wide world of ski mountaineering. Climbing Mt. Shasta with Alpenglow adds basic snow climbing and crampon skills to your résumé, as well as roped team travel and the use of ski crampons. 
Climb Mt. Shasta via the secluded, seldom-traveled West Face for a unique climbing experience with our top-notch guides. The quiet and beautiful Hidden Valley is the ideal place to live and learn basic mountaineering skills while also getting the opportunity to make an attempt on the summit of Mt. Shasta. There is no prior mountain experience required other than basic hiking and mountain travel. Come climb one of the country's most beautiful peaks with us! 
Ready for a strike mission to bag the summit of an active stratovolcano? Our 2-Day Avalanche Gulch Climb is the optimal choice for those with excellent fitness, experience in the mountains, and limited time. On Day 1, you'll shoot straight for high camp, where you'll get the opportunity to go over basic snow-climbing techniques before a quick night's rest and a summit bid the next day. After summiting, you'll head all the way down to the base of the mountain before departing for home. Our highly-trained guides are excited to offer this unique opportunity to climb Mt. Shasta and check off this special mountain with a tight, efficient, high-octane itinerary. 
Sound like your kind of adventure? Climb Mt. Shasta this season with Alpenglow Expeditions to break into mountaineering, hone your skills, and prepare for big mountains around the world. Give us a call at 877 873 5376, send us an email at info@alpenglowexpeditions, and visit our website for more info.