Ecuador Climbing School Season Is Here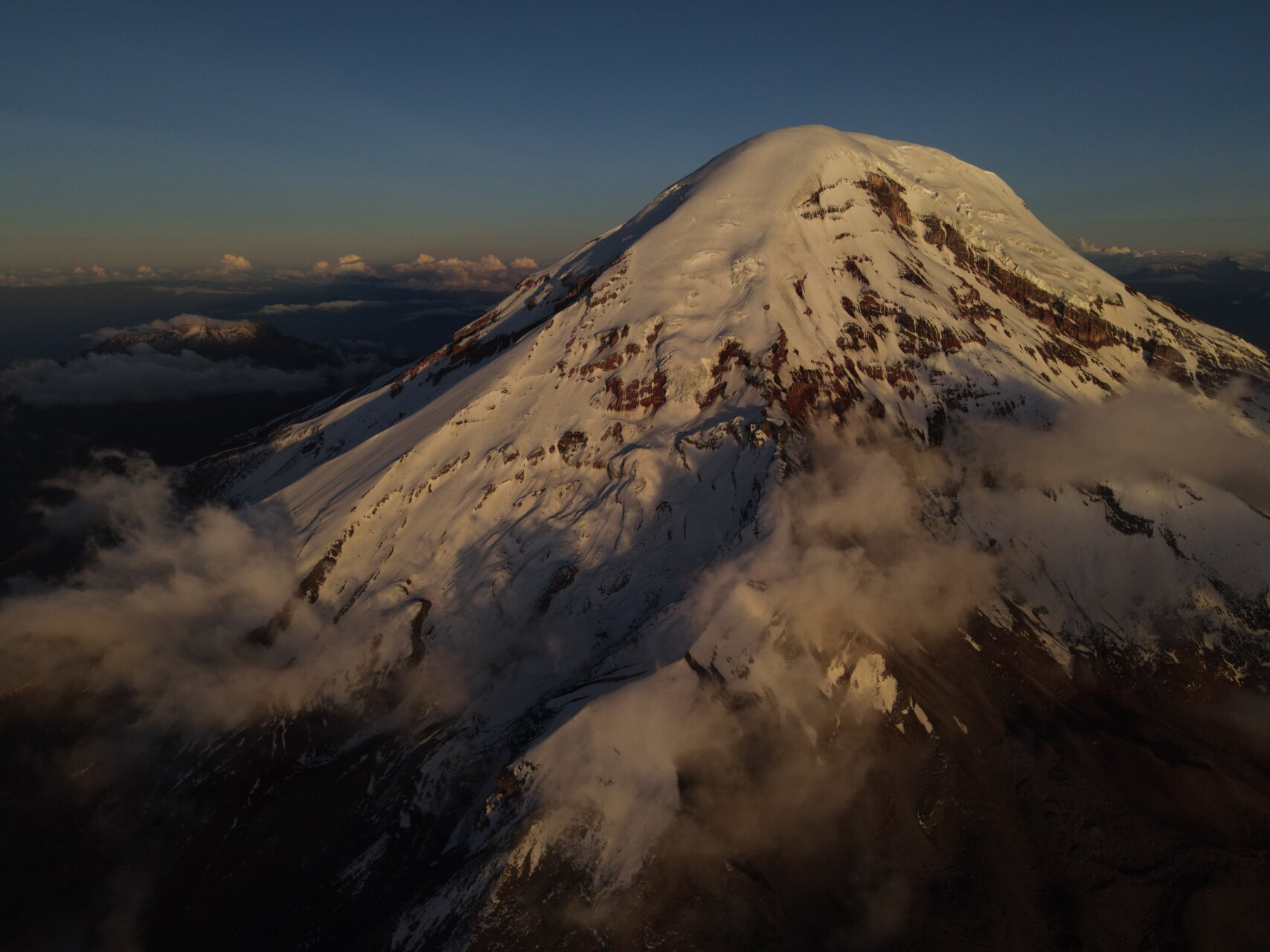 As the cold temps of Fall sweep across the northern hemisphere, mountain enthusiasts around the world prepare for the upcoming climbing season. For Alpenglow Expeditions, this season marks the beginning of an exhilarating journey to some of South America's most iconic peaks, including the awe-inspiring Aconcagua. With eight diverse expeditions on the horizon, two of which are set in the stunning landscapes of Ecuador, Alpenglow is gearing up for another unforgettable climbing season.
Ecuador, a country renowned for its dramatic Andean landscapes, lush rainforests, and vibrant culture, serves as the backdrop for two of Alpenglow's upcoming expeditions. Among the highlights of their Ecuadorian adventures is the ascent of Cayambe.
Rapid Ascent™: A Game-Changing Approach
The Rapid Ascent™ system is designed to maximize efficiency, allowing climbers to reach their goals while minimizing the time spent on the mountain. This season, Alpenglow Expeditions' first team in Ecuador will put this system to the test. Their ambitious goal is to complete the Cotopaxi ascent in just five days, starting from their homes. This includes acclimatization and preparation before they embark on the challenging climb. This approach promises acclimatization and a unique opportunity for climbers to push their limits immediately at altitude.
The Ecuador Climbing School is the second team arriving in Quito, Ecuador, that takes a more traditional approach to their Cayambe ascent. They will acclimatize in the vibrant capital city of Quito before venturing to Ruccu Pinchincha, a nearby peak, to further adjust to the high-altitude environment. This essential phase of their Ecuador Climbing School ensures that climbers are physically and mentally prepared for the challenges ahead. Once acclimatized, the team will head to the Cayambe refuge and begin their training on the glacier.
Skills Training on the Glacier
While Cayambe's summit is a breathtaking destination, it demands a range of essential mountaineering skills to conquer. Alpenglow's climbers will spend several days on the glacier, honing their abilities in areas such as glacier travel, self-arrest techniques, and crevasse rescue. These skills are not only crucial for safety but also empower climbers to confidently make their summit bid on Cayambe.
After Ecuador Comes Aconcagua
Following their Ecuadorian adventures, Alpenglow Expeditions shifts their focus to the highest peak outside of Asia—Aconcagua. With four teams tackling this formidable mountain during the months of December to February, the Aconcagua season promises to be a highlight of their year. Among the team members are aspiring Everest climbers who are actively training for the ultimate mountaineering challenge.
The Rapid Ascent™ Advantage on Aconcagua
Aconcagua expeditions with Alpenglow Expeditions are known for their efficiency, thanks to the Rapid Ascent™ system. By cutting down the traditional expedition time from 21 days to just 14, climbers can reach their goals with fewer days spent on the mountain. This approach not only reduces the physical toll but also offers a more cost-effective way to pursue one's mountaineering dreams.
As the Aconcagua climbing season comes into view and the Ecuadorian mountains beckon, Alpenglow Expeditions is poised to deliver unforgettable experiences to climbers of all levels. With their innovative Rapid Ascent™ system and a commitment to safety, they are paving the way for mountaineers to achieve their dreams in the heart of South America's breathtaking landscapes. For those seeking the thrill of high-altitude adventure, Alpenglow Expeditions' Cayambe, Ecuador Climbing School and Aconcagua expeditions provide the perfect opportunity to conquer the heights.
For more information on Alpenglow's expeditions, or any of their other international trips, contact our office at 877-873-5376 or via email at info@alpenglowexpeditions.com. Adventure awaits, and Ecuador is calling.