"Edge of the World" – 14,000′ on Denali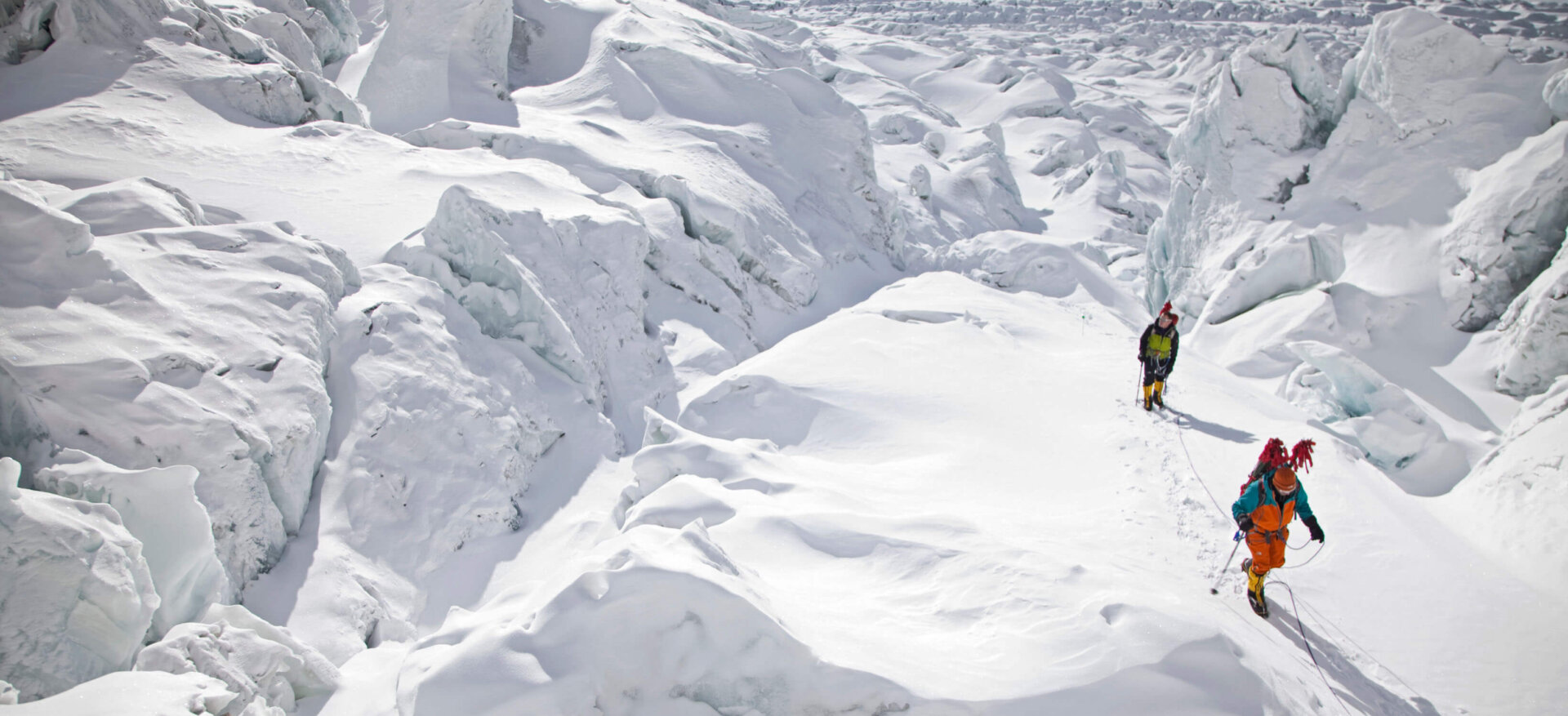 Our latest dispatch comes from a place that looks like the Edge of the World. The team has made camp at 14,000ft, and from here report that there is a sheer drop 6,000ft down to the Kahiltna Glacier. This is a regular camp on Denali's standard West Buttress Route, and our team find themselves sharing it with some 100 other climbers.
First the bad news: the weather has been reported as the worst in a decade. Some climbers have been at this camp for 19 days, waiting for the break that will let them continue their climb. Our team has spent hours each day on their climb up, digging out walls and positioning tents to survive the 50mph winds.
But here's the good news: today the weather broke, and many of the 100 climbers at this camp can be seen crawling single-file up the West Buttress Route (images of Everest?).
After their rest day today, our team plans to take a totally different route tomorrow, climbing up the Upper West Rib. All being well, tomorrow evening will see them at 16,000ft, with all their gear carried up with them. If Denali's face continues to shine on them, they could summit on Thursday or Friday.
Check back often for the latest news.
– Adrian Ballinger (by spotty cell phone!)