Everest and Lhotse 2014 – Preparation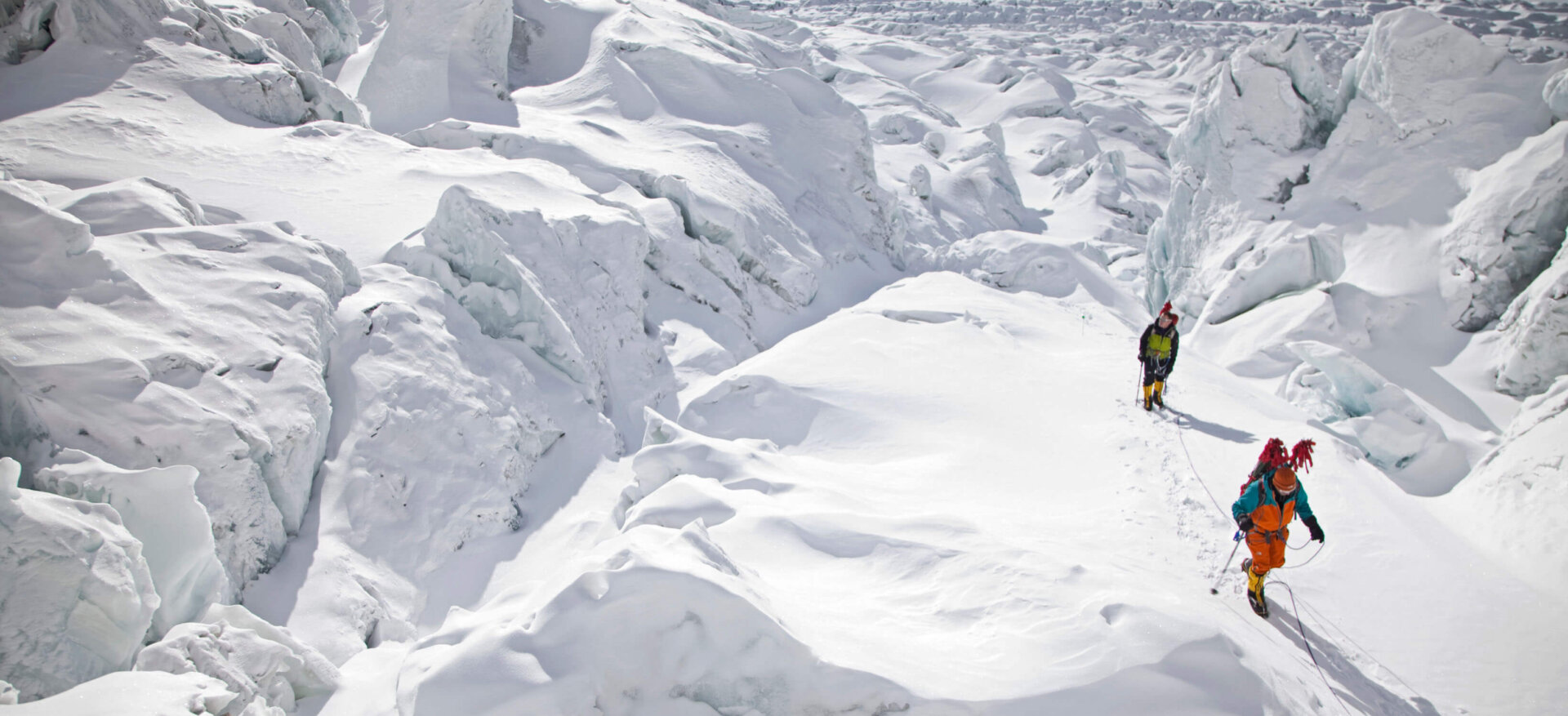 Yesterday I wrote that we were 10 days away from leaving the USA for our Everest and Lhotse Expeditions. I received a few questions and comments about this being later than many other teams head to the Himalaya in the spring. Much of the annual pilgrimage of guides, sherpa, media and hopeful first-time summitters that each year trek up the Khumbu Valley to Everest Base Camp, have already arrived in Kathmandu. Teams have taken care of permitting at the Ministry of Tourism, packed their final loads for transport by plane, yak and porter, and celebrated the beginning of the season with meals and drinks at famous Kathmandu hangouts like Mike's Breakfast, the Yak and Yeti, and Tom and Jerry's.
So why am I still at home, wearing flip-flops and enjoying spring as it comes to Tahoe? This first post in my Countdown to Everest series is about Alpenglow's pre-acclimatization program, our experiments in slightly shortening expedition timelines, and technology.
Ever since commercial guiding on Everest was popularized by the 1996 tragedy and subsequent book, Into Thin Air, the mountain has essentially been guided in the same way. The schedule especially, has always been approximately 75 days, from late March all the way into the beginning of June, with summits of Everest happening sometime in May, a majority almost always in the third and fourth weeks. Parts of this schedule are dictated by the weather, most importantly, the summit window and end of season. But much of the schedule, especially the first six weeks or so, have been locked in mostly due to tradition.
In the past few years, technology is beginning to shake up this norm. The biggest changes I have seen since I began traveling to the Everest region in 1998 focus on three technological advances:
1. Helicopters – A combination of more powerful lightweight helicopters (Eurocopter B3 and B3E's) and talented experienced mountain pilots (from Italy, Switzerland, Nepal and other countries) is allowing flights and rescues from unheard-of altitudes. Last year there were multiple rescues from Camp 2 on Everest (6400 meters), rescues on other peaks as high as 6800 meters, and countless flights to Base Camp or nearby.
2. Weather Forecasting – Forecasters from Switzerland, USA, UK, and other countries are focusing their models and experience on Himalayan weather. These forecasts are becoming increasingly accurate at predicting winds and precipitation, allowing climbers to pick a summit window that matches their risk profile.
3. Oxygen Delivery Systems – Oxygen systems for climbing continue to improve in efficiency and comfort. This allows climbers, if they choose, to utilize supplemental oxygen at higher flow rates and on more of the mountain, increasing safety, warmth, speed, and ease of the climb itself.
These technological improvements are, of course, the subject of lots of debate. While they do not completely remove the risks of climbing an 8,000 meter mountain, they do make the climb easier. So do Sherpa, fixed ropes, western guides, and many other features of modern expedition climbing. This is why 8000 meter peak climbing, which used to be reserved for only national teams and professional and semi-professional climbers, is now accessible to the competent recreational climber.
Enter Alpenglow's experiments with pre-acclimatization. We have been receiving requests for years for "express" versions of our big-mountain expeditions. Whether Cotopaxi in Ecuador, Aconcagua in Argentina, or Ama Dablam in Nepal, climbers want to push themselves and their limits, and attempt faster climbs. We have been providing custom trips on rapid schedules for years to these peaks, with excellent success. The key has always been that all the team-members have significant mountain experience, know their bodies well, and are competent with all the necessary mountain skills. And that the climbers pre-acclimatize. Until a couple of years ago, that meant heading out to somewhere like Colorado or the Alps, hiking a bunch of 14-ers (or 4000 meter peaks), and trying to spend a few nights sleeping on or close to some mountain summits.
In 2012 we expanded this rapid-ascents program through a partnership with Hypoxico (
http://www.hypoxico.com/
). Hypoxico's reduced-oxygen sleeping tents simulate higher altitudes, and allow us to spend multiple weeks pre-acclimatizing before heading to the mountains. While there is still considerable debate on how exactly hypoxic tents stimulate acclimatization, our first team-wide use last fall allowed 7 of us to fly directly from sea level to 16,000 feet (4,800 meters), and three days later to 18,500 feet (5,600 meters) with no negative effects. This would be an extremely difficult acclimatization profile without prior acclimatization.
And that is why our Everest and Lhotse team is still at home in the beginning of April. We have all been pre-acclimatizing for 4 weeks, and still have 2 more weeks in our tents at home before boarding the long trans-Pacific flights to Nepal. It's been nice to see the end of March at home for the first time in years! And to maximize our training and nutrition at home with the goal of maximizing our strength for the time up high on Everest and Lhotse. We plan on only 45 days for our complete expedition.
The next installment of Alpenglow's blog will discuss our ideal climbing and skiing plans. Stay tuned!