Everest and Lobuche Update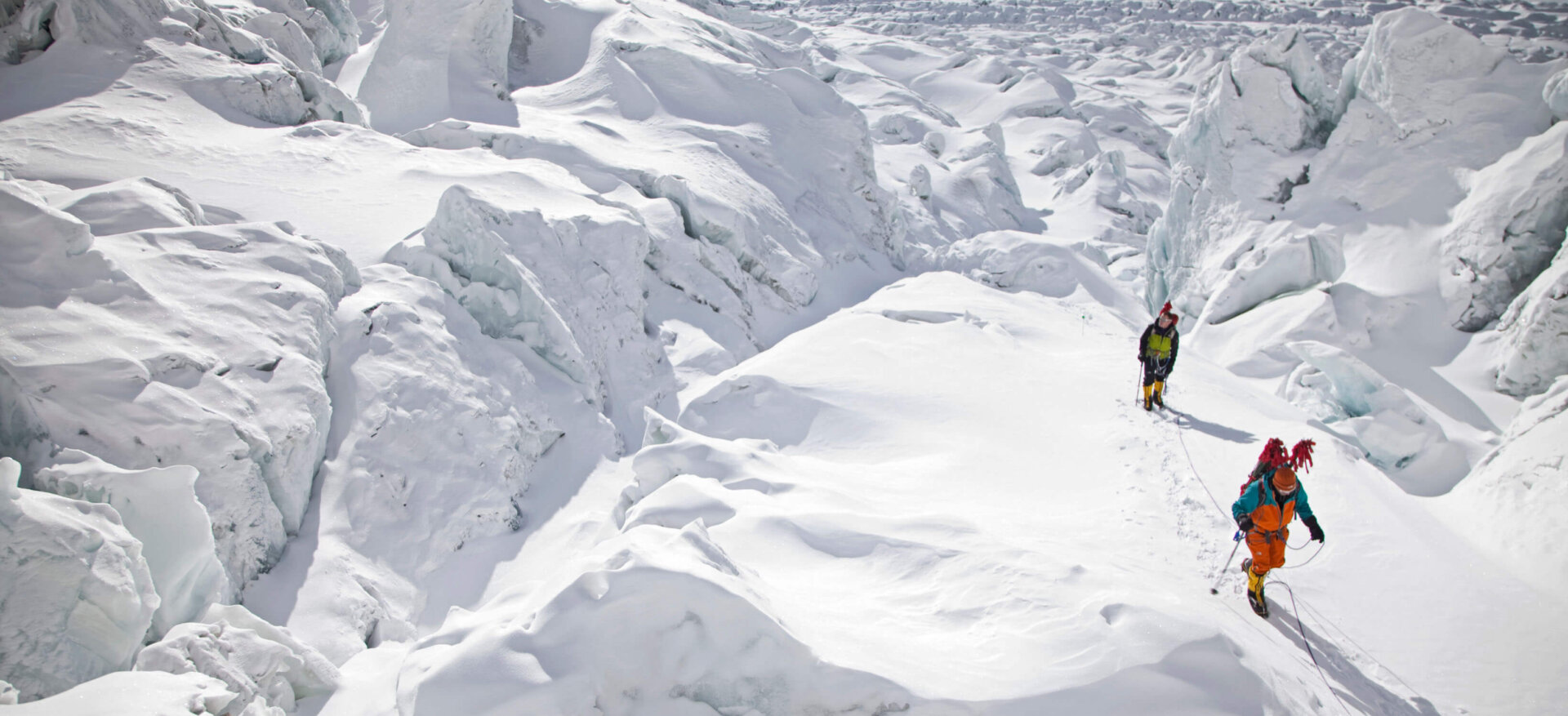 This blog courtesy of Billi Bierling, Himalayan Experience:
This is just a quick update on what's been happening both at Everest and Lobuche Base Camp. The Lhotse group, including John and Mike, left for Lobuche base camp a couple of days ago and ascended to high camp on Friday afternoon. It took the group about an hour and as they arrived at around 2pm they had plenty of time to settle in, make a brew and sleep before Lobsang and Nuru woke them up at 4 o'clock the next morning.
It continued to snow all through the night, however, when we set off at 5:30 am the precipitation had stopped and the skies were clear.
It took us about three and a half hours and the mountain was in top condition. "It doesn't get much better," said Narly, who could not believe the difference the snow had made between this and last year. "Its like climbing another mountain."
We were all back at basecamp at noon, just in time for lunch – much to Mike's delight. "I can eat all the time," he confirmed his ravenous behaviour. "I was actually eating all the way down."
We will now have another rest day and on Monday we will ascend one more time and spend two nights on the top, just like the Everest crew did. Ah, speaking of which – they are still resting and so is our amazing summit team, who came back from Camp II this morning – apart from Adrian, who already made his way down on Friday. "I slept so well last night – I did not even hear Mingma's loud 'Good morning, hot towel,'" he said.
On another and, once again, sad note, Kin Man from Hong Kong left the expedition on Friday. On his trip to Camp II, he was not feeling very well and our doctor Monica suspected cerebral edema. The good thing is that Kin Man has already summited Mount Everest from the North, so he knows what it looks like up there. We wish him all the best and we shall definitely miss his friendly manner around our camp.