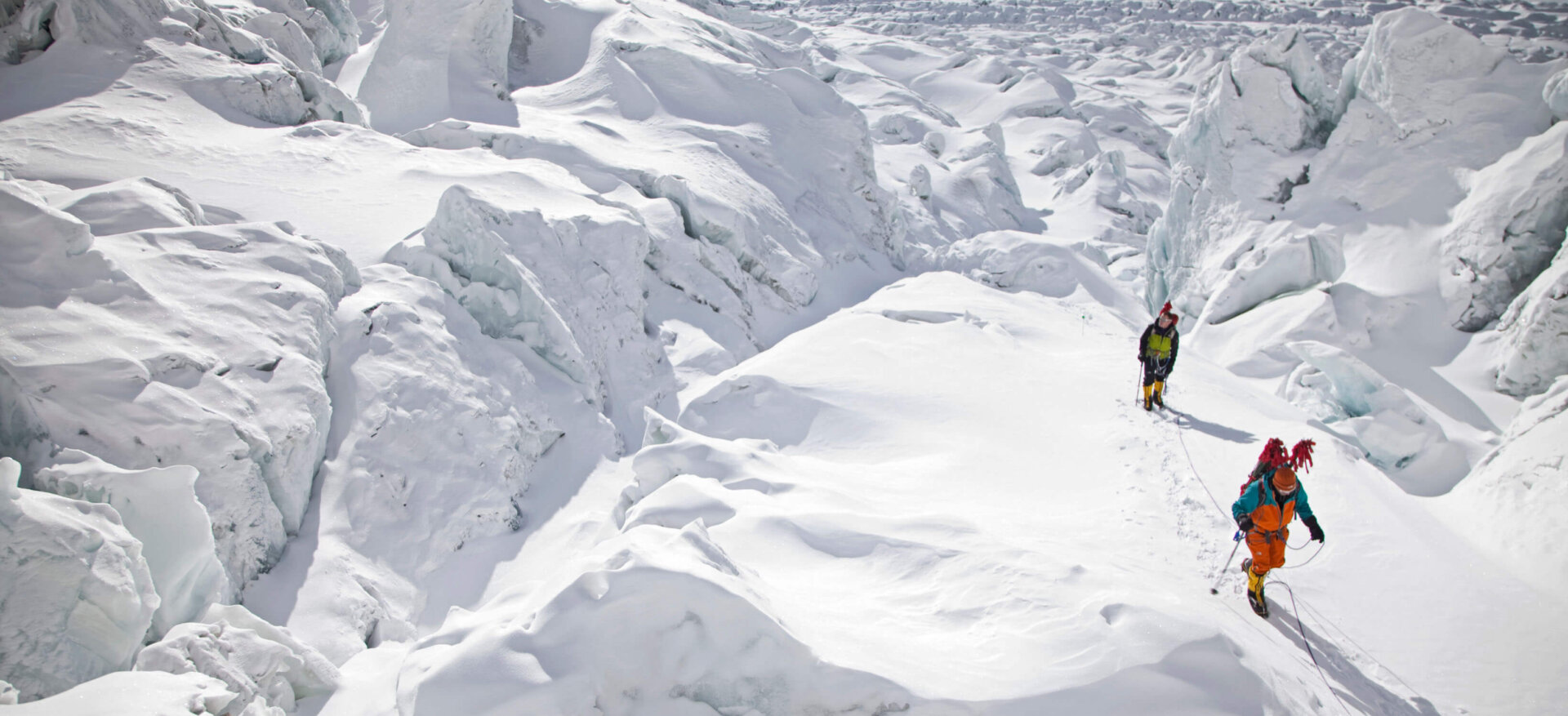 The following post is courtesy of Billi Bierling, Himalayan Experience:
Himex Spring Season is kicking off
It's the last week in March and Kathmandu is teeming with mountaineers, no matter whether they are first timers or old hands, who have come here to fulfil their dreams. The members of this year's Himex expedition have also trickled in slowly and all the Everest climbers and guides have arrived at the Hyatt Hotel to get ready for their adventure.
This is Himex' third year on the south side of Mount Everest, however, Russell Brice has twelve years experience of leading expeditions to the North side in Tibet under his belt. "It is still exciting to be on the south side in Nepal as we are continuing to offer new things to improve our operations there," Russell said during the team's first meeting at the Hyatt Hotel in Kathmandu. And Himex has certainly come up with new ideas and programmes for spring 2011.
In addition to its Everest expedition, Himex has six clients attempting Lhotse, the world's fourth highest peak. Lhotse is situated south of Mount Everest and the two giant mountains are connected via the South Col. Two years ago, Himex had a trial run with Ellen Miller from the US and Nigma Sherpa from Nepal reaching the top on 22 May 2009. "I am excited that we are offering Lhotse as it gives clients, who have already climbed Everest, a good alternative and a challenging climb," Himex guide, Adrian Ballinger said.
Sissel Smaller from Norway, Chris Jones from the UK, David Tait (who is using Lhotse as a warm-up for his oxygen-less attempt to climb Everest) from the UK, Jing Wang and Liang Zhang from China and I, Billi Bierling from Germany, will attempt the 8,516m high mountain. All Lhotse climbers have previously climbed Mount Everest and everyone, apart from Liang Zhang, scaled the top of the world with Himex. Together with a strong Sherpa team, David McKinley, known as 'Narly' from New Zealand, who has worked for Himex for six years and Brian Warren from the US, who is a new addition to the Himex team, will be leading the Lhotse team.
Everest
As far as Everest is concerned, it will actually be a big reunion for many climbers as four of the members – Adam Parore from New Zealand, Alan Millard from the UK, Renee Bergsma from The Netherlands and Matthew Gabriele from Australia – met last autumn when they successfully climbed Manaslu with Himex. Jim Holliday from the US and Thomas Jacobsen from Norway also know each other from the Himex 2009 Everest expedition along with three-time Everest summiteer David Tait from the UK. Chung Kin Man from Hongkong and Naoki Ishikawa from Japan have also both previously climbed Everest, and there are Stephen Sandstorm from the US, who was on a Himex Manaslu expedition in 2009, and Michael Ortiz and Martin Frey from the US, who are both newcomers to Himex.
Ellen Miller from the US, who has scaled Mount Everest twice (from the south and from the north side), Manaslu, Cho Oyo and Lhotse will also be at base camp leading a group that will attempt Lobuje East. The 6,119m-high trekking peak also serves as Himex acclimatisation peak, which spares the group too many trips through the treacherous Khumbu Icefall.
There will also be six members attempting Lobuje Peak under the Himex umbrella. Paula Merline, Hilde Orderud and Stephan Scherzer will be climbing with the Everest team and Mike Conroy, John Heinle and Shijie Chen will be climbing with the Lhotse team.
This year's guides for Everest are three-time Everest and three-time Manaslu summiteer, Adrian Ballinger from the US, who has worked for Himex since 2007, three-time Everest and two-time Cho Oyo summiteer, Shinji Tamura from Japan and seven-time Everest and one-time Manaslu summiteer Mark Woodward, known as 'Woody', from New Zealand. Our experienced guides will be supported by our super-strong Sherpa team, which is led by the legendary Phurba Tashi, who has been Russell's right hand for 20 expeditions and has summited Mount Everest 17 times!
2009 Everest summiteer and veterinarian Lance Fox will be back at base camp to make the yak population in the Khumbu a happier and healthier one. Two years ago, Lance de-wormed around 200 yaks and there is evidence that the female 'Naks' are now giving more milk. This year, Lance together with Kristen Obbink, Andrew Skidmore and Claire Windeyer will conduct nine yak health clinics in villages along the trekking route to treat these sturdy mountain animals.
Other new additions
What's also new this year is that all Himex Sherpas, members and guides will be using avalanche transceivers to go through the Khumbu Icefall, which will be another safety precaution in addition to everyone carrying a radio for communication – something Himex has done for many years.
As far as comfort is concerned, there will, of course, be the infamous 'White Pod' where everyone, including Sherpas, guides and the occasional visitors can just hang out, read, watch a movie, race cars with the Scalextric, have an espresso, check their emails or simply relax in the sun and watch the expedition world go by.
For better hygiene, Himex has invested in a better toilet system and is now offering separate toilets for men and women made of stainless steel!
The kitchen tent has also seen some new improvement, including a new deep fryer for even better chips and a new hot plate for more yummy eggs. Our head cook Lacchu, who has been on 28 expeditions with Himex, and his team still manage to surprise Russell with their culinary delights from the base camp kitchen, which at 5,350m above sea level is certainly one of the highest kitchens in the world.
The Sherpa team has already been at base camp for more than a week and most of the camp has already been set up. "The White Pod is up and we have electricity," Dorjee Sherpa reported from base camp.
The Everest climbers will fly to Lukla by helicopter on Thursday and probably reach base camp on 9 April while the Lhotse team will arrive in Kathmandu on 18 April and will join the rest of the group at base camp at around 27 April.
Over the next few weeks, I will give you more insight into the expedition, introduce its members, guides and Sherpas and I will do my best to make this newsletter as informative and interesting as possible. Until then – watch the space!
-Billi Bierling from Kathmandu