Everest/Lhotse Ski Expedition 2013: The Blogs Begin!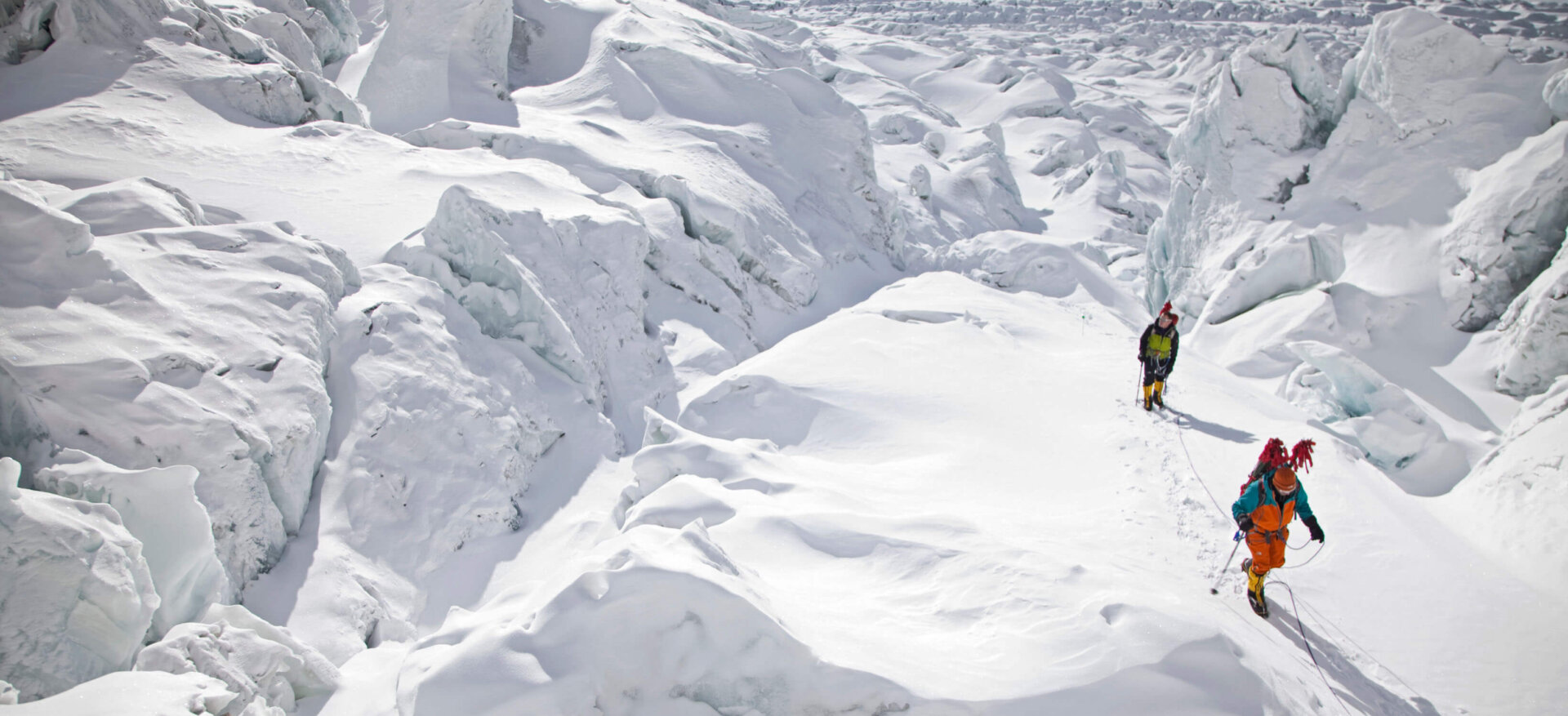 Island Peak Base Camp. 5090m (16,700ft)
Well….we've made it this far! The Alpenglow Expeditions EverestLhotseSki2013 team made a rapid ascent of the Khumbu valley in three days in order to reach Island Peak base camp, where we will spend the better part of the next week. Having pre-acclimatised in our Hypoxico tents we were able to make the 60km, 1800m ascent from Lukla in this unusually short amount of time. It was the first time for any of our team to make this journey in just 3 days and despite the odds (knees still recovering from the ski season!), we all loved it. It was such a delight to be walking at a good pace, making fast progress and watching the familiar terrain change quickly with the greater daily altitude gains; almost like in a time lapse photo sequence. Still, we had time to say hello to old friends, drink coffee and eat cake in our usual haunts, and enjoy the familiarity of the trail.
There are a number of reasons why we've chosen Island Peak as our acclimatization mountain this year. With it's summit at 6190m it is a good 200m higher than the high point of a Lobuche East climb (our other option for acclimatizing and by far the more popular choice with Everest teams). Although it may seem like 200m may not make much of a difference, I believe that every little bit counts and if our plan to spend 2 nights camping on the top of Island Peak is successful, we will have spent 2 nights at over 6000m prior to even arriving at Everest Base Camp. This will make us stronger and faster through the Icefall and all the more ready to adapt to the new altitudes that we will face on Everest and Lhotse. The other reason why Island Peak became attractive to us this year is because of the sudden increase in numbers of teams using Lobuche East as an acclimatization peak for their Everest climbs. At this time of year, the traffic going up the normal route of Lobuche is intense to say the least. Not only does it have it's usual affluence of trekkers, but it is also swamped by teams of Everest climbers hoping to increase their acclimatization prior to their first trip through the Icefall.
So, although we are not alone at Island Peak base camp, there are not too many teams around us, and of those, most are trekking groups looking at finishing their trip with an ascent of this iconic 6000m trekking peak. We are enjoying our second rest day here…and oh it is SO SO nice to be back in the familiar surroundings of our yellow dome tent with it's cozy heater, endless supply of snacks and treats from home, charging for our electronics and, of course, the satellite internet that allows us to connect to the outside world. I'm writing this, sipping an espresso whilst lolling on a fluffy zebra print rug, propped up by sleeping bags and down jackets; Adrian is next to me working away on his computer, and Sergey is sitting in a chair with his feet up watching episodes of Homeland on his iPad mini. There are some unidentified hip tunes being bluetoothed across the tent from AB's iPhone 5 to the beautiful Bose speakers that are capable of creating an unbelievably high sound quality…and I find myself thinking that really…we are doing ok! We are acclimatizing, we are resting and recovering from a strenuous trek, and despite being at 5090m we are warm, comfortable, well-fed and entertained.
As always, it is thanks to our Sherpa team that all of our equipment has miraculously appeared, ready and waiting for us to arrive…and in mentioning them my thoughts turn to Dorji Sherpa, our Sirdar, who's father passed away yesterday after battling with stomach cancer for some months. Dorji is a close friend of ours and has been so for many years. He will spend some days with his family in Phortse and we send our support and best wishes to them during this sad time.
Tomorrow after breakfast we will prepare what we need to spend one night at High Camp on Island Peak at around 5480m. The following day we will climb to the summit and come all the way back down to base camp. Sergey will be carrying his ski gear up with him in the hope that he can find a fun line to ski down. I'm forcing Adrian to give his MCL one more week off from skiing, so he will have to walk down from the summit. Let's hope for good weather and good snow….that oh so perfect and oh so elusive combination that ski mountaineers spend their lives in search of!!
It's great to be back in the mountains on another adventure with Alpenglow Expeditions. Thanks for following us…it's nice to feel like there are people out there who are interested in how it's all going up here!
More soon!
Monica
Expedition Doctor, Alpenglow Expeditions