EverestLhotseSki 2013. Wrap up blog.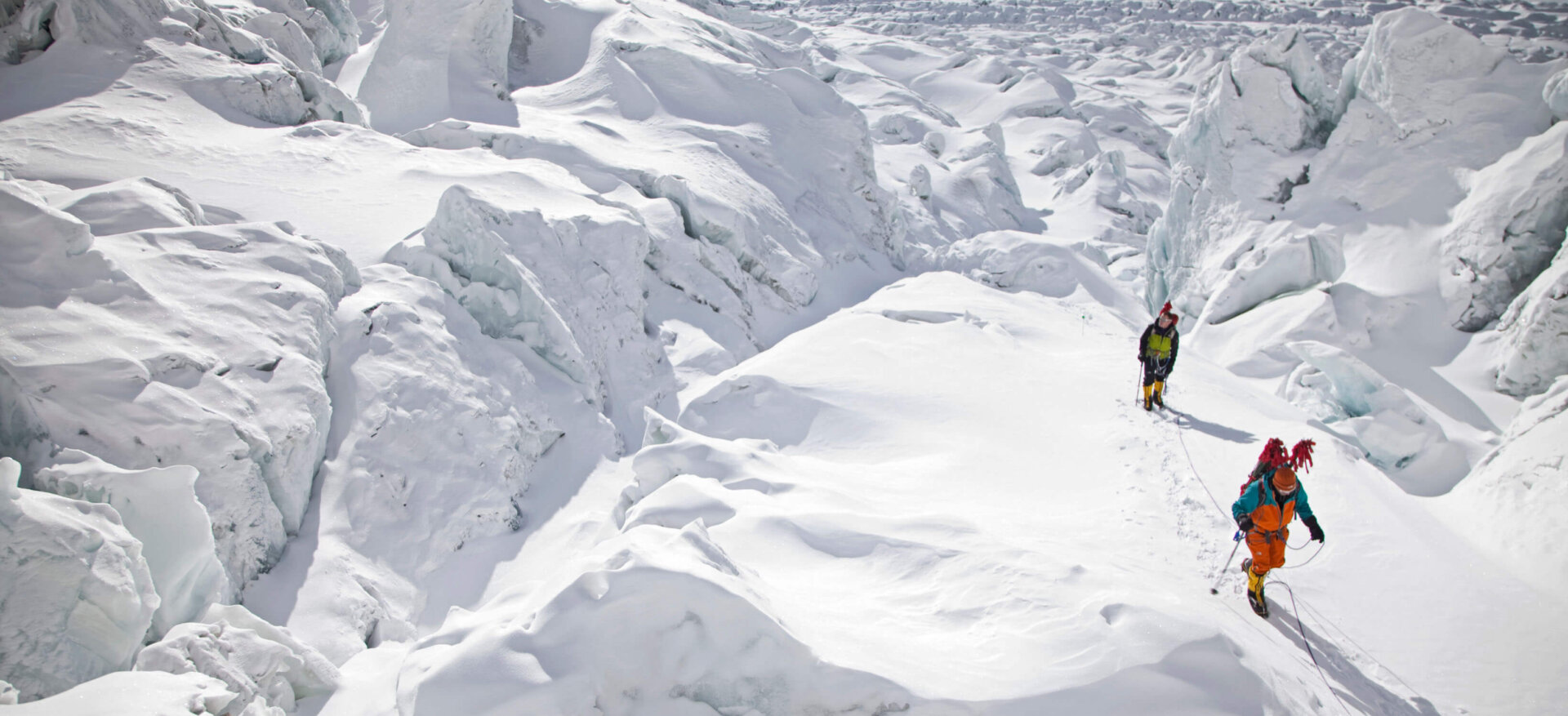 EverestLhotseSki 2013….The End.
Kathmandu. Nepal.
Finally….we made it back to an internet connection!
Sincere apologies from the Alpenglow team for the sudden breakdown in communication at the most critical moment of our expedition! Our wayward internet device decided to give up the ghost (again….and this time for good!) on the morning of the 18th of May, just as Adrian and Sergey reached the summit of Mt Everest and began their descent. Just as I was getting ready to send placating messages to anxious friends and family. Just as I was preparing an update for the website, Facebook and Twitter. Just when it would have been OH SO useful to have…!
Anyway…good luck accompanied us in other ways…not only did Adrian, Sergey and the Sherpa have a fabulous summit day -see below- but they came down from the mountain without any problems at all, thus completing a truly slick, safe and skilled ascent of Mt Everest in a reassuringly small amount of time. The Sherpa cleaned the high camps super speedily and arrived safely at BC for the last time on Tuesday morning. However, the icing on the cake of our lucky streak was our fortuitous departure from base camp on Tuesday afternoon before the clouds came in for what could be a few days -some people have been stuck in Lukla for over 3 days now due to bad weather preventing flights!-. Good friend (and formidable helicopter pilot) Maurizio Folini, gave us a spectacular ride all the way back to Kathmandu in Simone Moro's helicopter….after what had also been an incredible and historical day for them both with the unbelievable rescue by long-line of a climber high on the mountain.
SO…now we are in Kathmandu. Sergey left this morning and Adrian and I will leave in the next 24hours. It's all over….but someone still has to share the excitement of a near perfect summit day….and Alpenglow Expeditions first Everest Summit! I can only do so second hand, so I shall keep it short, and allow you to click on the Facebook link below to see a breathtaking photo album of summit photos taken by Adrian.
https://www.facebook.com/media/set/?set=a.10152833102760392.1073741829.22408950391&type=1
Before our internet device decided to die….I managed to download one last weather forecast with predictions for the 18th of May. I have to say that it was far from encouraging, and I was more than a little on edge. It appeared from the forecast that perhaps the winds would not drop as much as we had hoped. Our friends in Bern had taken on board Adrian's description of conditions on the 17th…and using this to gauge how the models were actually fitting in with the weather on the mountain, they predicted that the winds would be high throughout most of the day on the 18th. Strong winds at the summit of Everest can be the cause of a plethora of disasters….anything from an aborted summit attempt, to frostbite, to exhaustion, to accidents. Try as I might, I was unable to put these thoughts out of my head, and as I snuggled down for a few hours of sleep before our 2am radio date….I was pretty stressed.
Adrian's voice woke me at 0115 as they began talking between tents at the South Col to coordinate their departure. He told me that it was still windy at the South Col, but that it seemed to have lessened significantly, and he was more than convinced that it was safe to venture out and try and reach the summit.
The group of 6 climbers left the South Col at 0210. For the first part of the climb, direct radio communication with base camp is almost impossible. The shape of the mountain plays catch with radio waves and doesn't allow them to reach so low down into the valley. I was well aware of this and prepared not to hear from our group for around 4 hours until they reached The Balcony. So, you can imagine my surprise when little after two hours, Dorji called to say two things that finally allowed me to relax: he said that they were just below The Balcony (in an incredibly short time which meant that they were moving fast and efficiently) and that there was no wind: "it's warm Didi" he said!!!
After this news, the remainder of the ascent took on it's more usual exciting flavour for me. Adrian called from The Balcony. We could talk easily with almost perfect radio contact. The wind was calm, the temperatures were warm, the climbers were feeling well and had reached that first landmark and oxygen changeover spot in almost half the usual time. Also importantly, there were almost no people on the route….at most 30 which is a number not likely to cause anything more than a 5 minute hold up on a technical section. I felt hugely relieved that despite the predictions, the wind had abated: our team was going to be able to enjoy their summit push in relative comfort and safety.
The rest of the climb went seamlessly. The group continued to move up efficiently and fast. They reached the summit in 5hours and 35 minutes and were all standing on the top together at 0745 on Saturday the 18th of May, in a mild wind and with a huge amount of joy!
Of course, the much repeated saying that the summit is only half way is very true. After 20 minutes on the top, the team started to move down, back towards the relative safety of Camp 4. Again, this was achieved phenomenally fast: by 0955 all six Alpenglow team members were back at The South Col. Here they took some time to warm up with hot drinks an have a think about what to do next. I spoke to both Adrian and Sergey on the radio, to try and offer them support and perspective whilst they decided whether to stay another night at the Col and attempt Lhotse the following day….or whether to come down and leave Lhotse for another time. Although it is never easy to renounce a challenge, after some discussion we all agreed that coming down was the best decision.
The primary reason that Adrian and Sergey wanted to climb Lhotse was in order to try and make the first ever ski descent of the Lhotse couloir. Given what Adrian had seen of the couloir during his ascent to camp 4 and on summit day, he was quite convinced that only parts of it were in optimal condition for skiing. This, in conjunction with the long line of people traversing across the face to Lhotse Camp 4, getting into position for a summit attempt the following day, was enough for both Adrian and Sergey (and myself!) to agree that this was not the time to try such a feat. Nonetheless, in order to justify having carried their skis to 8000m for nothing…they stubbornly forced themselves to put them on at least once, and on their descent (with 20kg packs on ) Adrian and Sergey skiied down from camp 2 to camp 1!
Over my years working in the Himalaya I have come to believe that in order to climb an 8000m peak successfully and safely, many, many stars have to align. You need good weather and good conditions on the route suitable to what you want to achieve, good health and physical strength, good motivation and mental strength and a sprinkling of good luck. If any of these are missing, things get sketchy. If more than one of these ingredients is missing, it's probably wise not to go.
So, that's how it came to be that all of Alpenglow's team and equipment were safely back at base camp by the morning of the 21st of May….. and that's how it is that we've already had a couple of celebratory dinners in Kathmandu, have already lost one member to the inside of a Jumbo Jet are about to disband all together.
We could not be happier with our success this season. 6 people on the summit on a perfect day. No illnesses, no accidents, no misfortune. May this be the first of many such expeditions to Mt Everest. The 18th of May was a proud day for Alpenglow Expeditions. Thanks to our four formidable Sherpa, our kitchen staff in Base Camp and at Camp 2, and thank you for following our expedition, for your comments and support.
Monica Piris.
Expedition Doctor.
Kathmandu, Nepal.