First Summit of the Season and Ropes Fixed on Everest!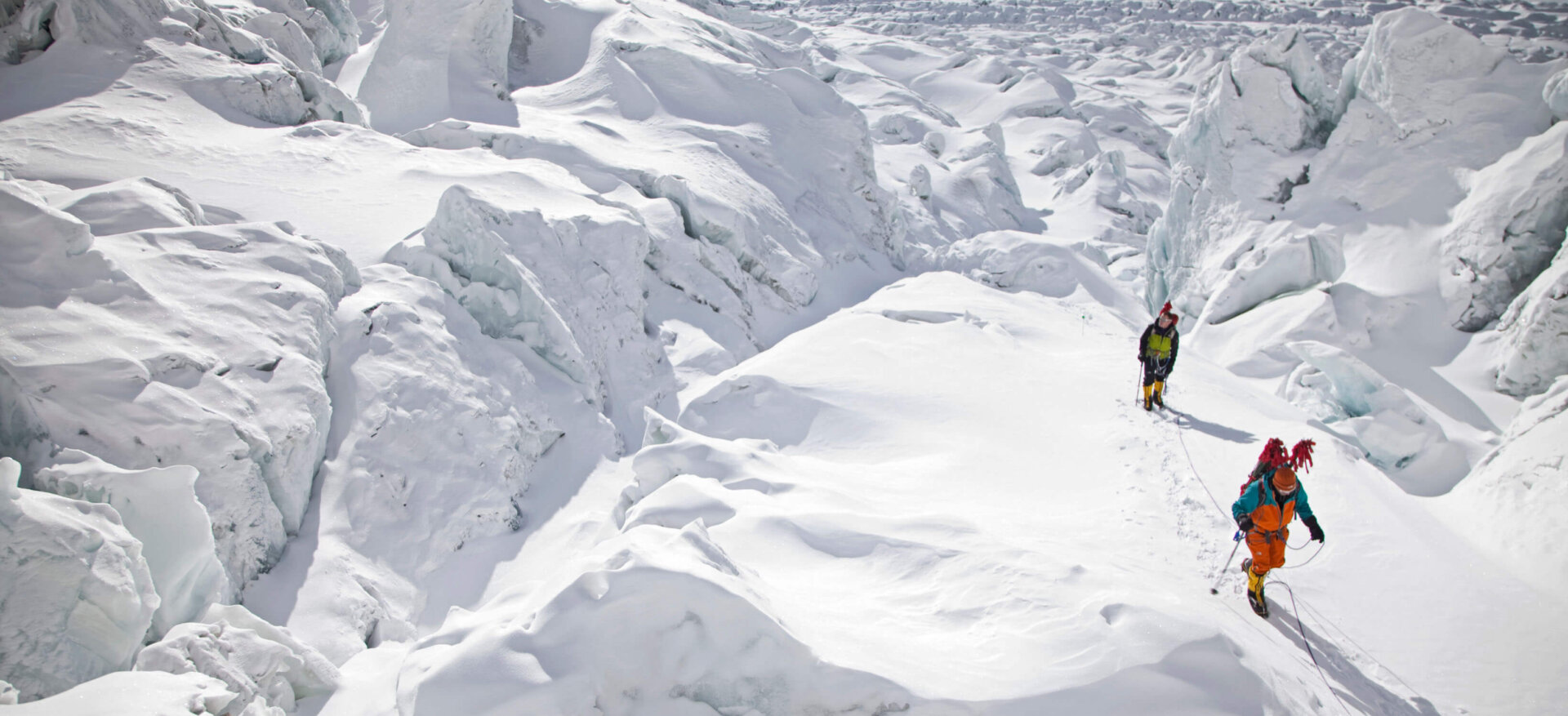 Just heard from Adrian who is back at Camp 2 after reaching the summit with the rope fixing Sherpa team! 5 sherpa from the Himex team, 2 from IMG, 1 from Adventure Consultants and Adrian all reached the top at around 4pm today. Adrian said he felt really lucky to have gotten to climb and work alongside the Sherpa again. He is the first Westerner on the summit with them for the second year in a row. This is his fourth summit of Everest.
The Sherpa team left from Camp 2, Adrian joined them at Camp 3 and they continued together. It was a truly proud day for all of them climbing 5,000 to 8,000 vertical feet. It was quite windy and cold early in the day so they had to put up a tent in challenging conditions and take turns warming up but the winds calmed and they were able to push on and complete their work up to the summit. Adrian said the route is in great condition and really snowy this year.
They enjoyed stunning views from the summit, cloudy in the valley with many of the neighboring peaks showing through. They are now back at Camp 2 resting and hydrating and will head down to Base Camp in the morning to celebrate with the rest of their teams! More news and photos when they get back down and settle in.
-Desiree