How Alpenglow Rapid Ascent Expeditions Work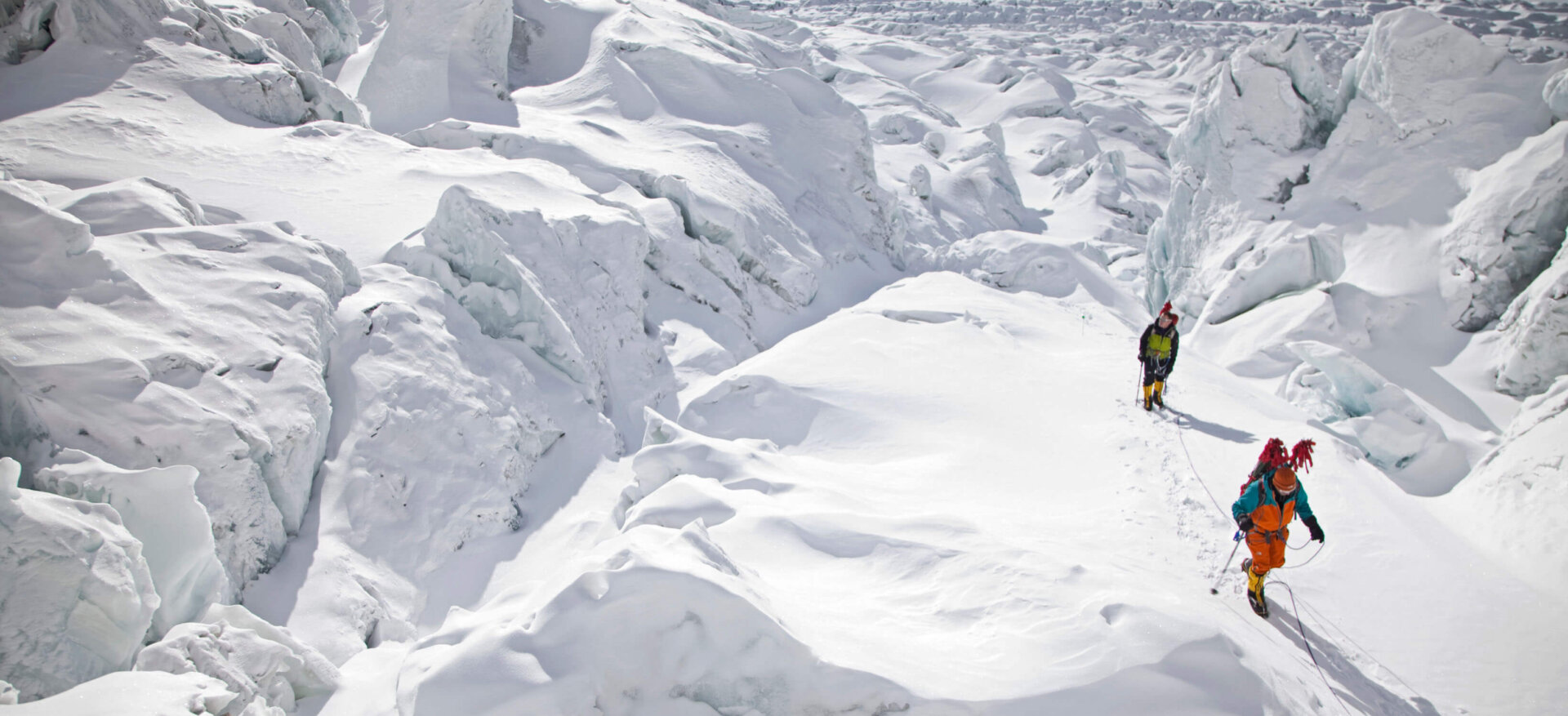 Climbing Aconcagua, the Western Hemisphere's tallest peak in 14 days instead of 23
Since 2012, Alpenglow has been dedicated to Rapid Ascent expeditions, shortening the time it takes to climb big mountains by 30-50%. This is now the only style we climb 8000-meter peaks in, and it is quickly becoming the most popular and successful way for our teams to climb big peaks around the world.
Over the past few weeks, our January 2015 Rapid-Ascent expedition to Aconcagua in Argentina has quickly filled. Aconcagua, one of the Seven Summits, is the tallest peak in South America and is the tallest peak outside of the Himalaya. At 22,841 feet, this mountain is a fantastic model to describe how our Rapid-Ascent system works. With Rapid-Ascent, climbers can summit a high peak (that traditionally takes three and a half weeks or more) in only two weeks away from home. Along the way, climbers focus on the parts of the expedition that make climbing and exploring remote countries fun, while minimizing the waiting and logistics that often cause expeditions to fail.
Rapid Ascent expeditions require a lot of planning and training before you arrive at the mountain. Traditional (non-Rapid Ascent) expeditions typically run longer because of three important reasons:
Acclimatization (it takes time for our bodies to be able to survive at high altitudes)
Logistical challenges (expeditions in developing countries run into lots of unexpected "surprises")
Energy (climbing big mountains takes a lot of physical and mental effort and therefore, a lot of rest and down time).
Alpenglow Rapid-Ascent expeditions are different in many ways, allowing us to pre-plan for all of these challenges. Let's use Aconcagua as an example to look at seven key differences that make a Rapid-Ascent expedition work:
Pre-Acclimatization – Each member uses a hypoxic tent from Hypoxico for 4 weeks (rental from Hypoxico Altitude Training Systems included in trip cost) prior to your expedition. Our team of high altitude guides and expedition doctor customize a plan to your lifestyle and home altitude. Through a combination of sleeping and exercise at simulated altitudes, your body makes significant changes that allow it to more quickly feel strong and comfortable at the high altitudes experienced while climbing Aconcagua.
Logistics – We work in a small number of countries with a small team trusted partners. We spend significantly more money to have backups to all of our logistics to ensure that we are ready and prepared for whatever may be thrown at us. This includes the best vehicles, drivers, and hotels.
Porters – Climbers carry only day packs instead of traditional multiple carries of 50-60 lb. loads. Light packs conserve energy and this allows our bodies to acclimatize more effectively and ensures that we have energy for the summit push. Fewer nights are spent wasted trying to recover.
Helicopter Flights – We fly out from base camp. This is a stunning experience in and of itself, and it cuts 2-3 days of wasted time walking back out on terrain you have already seen (when we are exhausted from our summit), and allowing us to be back in Mendoza celebrating less than 24 hours after our summit.
Food – Our food is above and beyond other team's food, both on the mountain and off. This means you go into each day strong and capable for the challenge of high-altitude climbing. On Aconcagua this means a great private chef (not your guide) on the trek and in base camp, cooking fresh meat and veggies every day. On the mountain, we eat organic pre-made meals and snacks that are imported from the US.
Guides and Medical Staff – Our AMGA/IFMGA certified guides, supported by our on-staff expedition doctor, have unparalleled experience on high altitude expeditions. We prevent medical issues before they begin through pre-acclimatization, training, and then hands-on partnership with each climber. Our teams are the healthiest on the mountain, allowing us to use our energy for climbing instead of battling illness.
Weather Forecasting – After many successful years of using Swiss meteorologists to predict summit windows and safe climbing times solely in the Himalaya, we are extending this to all of our big mountain climbs around the world. Utilizing professional forecasting not only dramatically increases safety on big mountains (a majority of mountaineering accidents occur when teams are caught in inclement weather), but also allows us to reduce wasted effort and time when teams try to climb high with storms approaching.
With Alpenglow's summit success rate over the past three years on big mountains, lots of other companies are beginning to offer "express" trips. We do not call our climbs "express" because nothing is rushed. Our unique Rapid-Ascent approach allows climbers to take in and enjoy every facet of a big-mountain expedition – culture, beauty, and challenge. What we do remove are the hassles of poorly planned logistics common with many companies; sickness and exhaustion due to poor food and too much time at altitude; and wasted days due to poor weather forecasting and the need to acclimatize from sea level on your expedition.
We are proud of our Rapid-Ascent program and would love to share our endless supply of details and information with you. As always, please call us (and ask for Sean or Logan) and email us at info@alpenglowexpeditions.com with any questions, comments, and interests.