How Does Altitude Affect Us in the Big Mountains?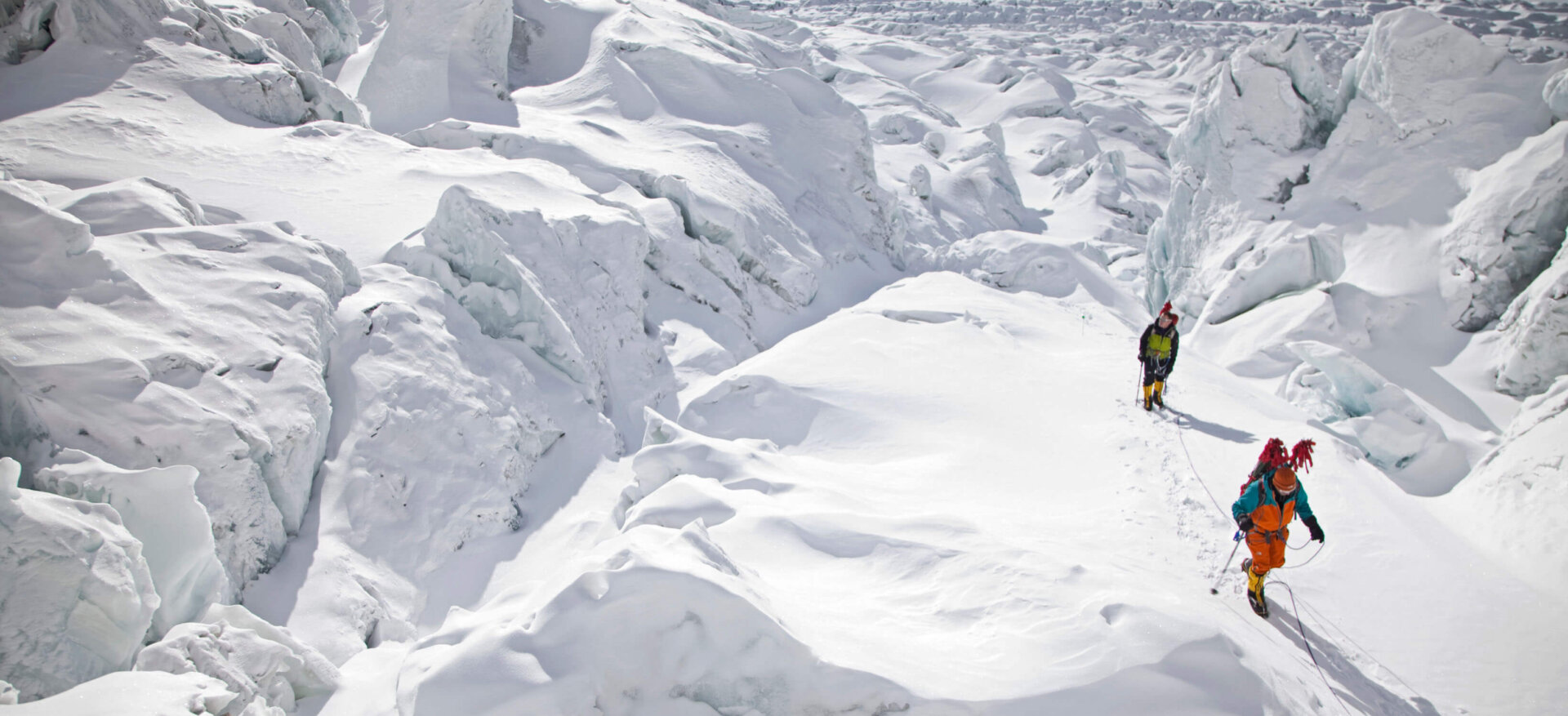 This past spring, I went backcountry skiing in the Eastern Sierra. After camping at 7,000 feet in Travertine Hot Springs, we began our hike at 10,000 feet in Virginia lakes with the goal of summiting and skiing Black Mountain (11,797 feet / 3,596 meters). As a Tahoe resident, I live and work daily at 6,200 feet above sea level so the thought of altitude did not cross my mind when I began hiking up Black Mountain that day…and kept hiking…and stopped to catch my breath…and got bit woozy and had to sit down. Things got slower. The beautiful view no longer became my focus, however putting one foot in front of the other, did. I didn't feel like talking, and in fact, I felt like taking a break. And then the light bulb went off. I was at 11,000 feet and feeling the altitude.
We hear about altitude, we know it exists on big mountains, but what exactly is it? And how can it affect us on different peaks in both the US and around the world?
Altitude, like elevation, is the distance above sea level. Areas are often considered "high-altitude" if they reach at least 8,000 feet (2,400 meters) into the atmosphere.
The highest point on Earth is Mount Everest, in the Himalayan mountain range on the border of Nepal and the Chinese region of Tibet. Mount Everest is 8,848 meters (29,029 feet) tall. While I have not been there, many people at Alpenglow have. They begin using supplemental oxygen at just above 23,000 feet (7,000 meters) to aid their climb and increase safety.
And while Everest may be a long-term goal resting in the back of my mind, I have my sight set on climbing Aconcagua first. As one of the Seven Summits, and at 22,841 feet (6,962 meters) tall, Aconcagua is a gateway to 8,000 meter peaks, and does not require technical experience. While you should have some experience at altitude (such as climbing Kilimanjaro, Cotopaxi, or Ixta in Mexico), Aconcagua is the perfect peak to attempt before moving on to larger 8,000 meter peaks. It's combination of high altitude, low technical difficulty and incredible scenery make the mountain ideal for building skills and learning how your body works on a big expedition.
Acclimatization is extremely important. This means climbing high, and sleeping low, and going slowly along your route up the mountain. Alpenglow's use of Hypoxico tents allows you to pre-acclimatize at home, before you leave for your trip, which is a great tool for climbing safely and moving faster up the mountain. Alpenglow uses a longer route on Aconcagua called the 360 Route to ensure that you acclimatize well. I also view the acclimatization process in a broader scheme of things – one mountain at a time, slowly climbing higher and higher peaks, and garnering experience moving, thinking, and making decisions at high altitude.
If you don't map out a good acclimatization plan, possible side effects can include headache, nausea, and excessive fatigue. But with a well thought out acclimatization schedule with the time to properly adapt to altitude, you won't feel any of those things; however, you still might feel out of breathe and the climbing will be a bit more difficult because of the lack of oxygen. Again, this reiterates why you should initially experience altitude without technical experience, so that when you do progress to technical climbing above 8,000 meters, you will know how to make the right decisions and move efficiently.
-Briit