Huayna Potosi: High winds, great climbing, rockfall, and good decisions.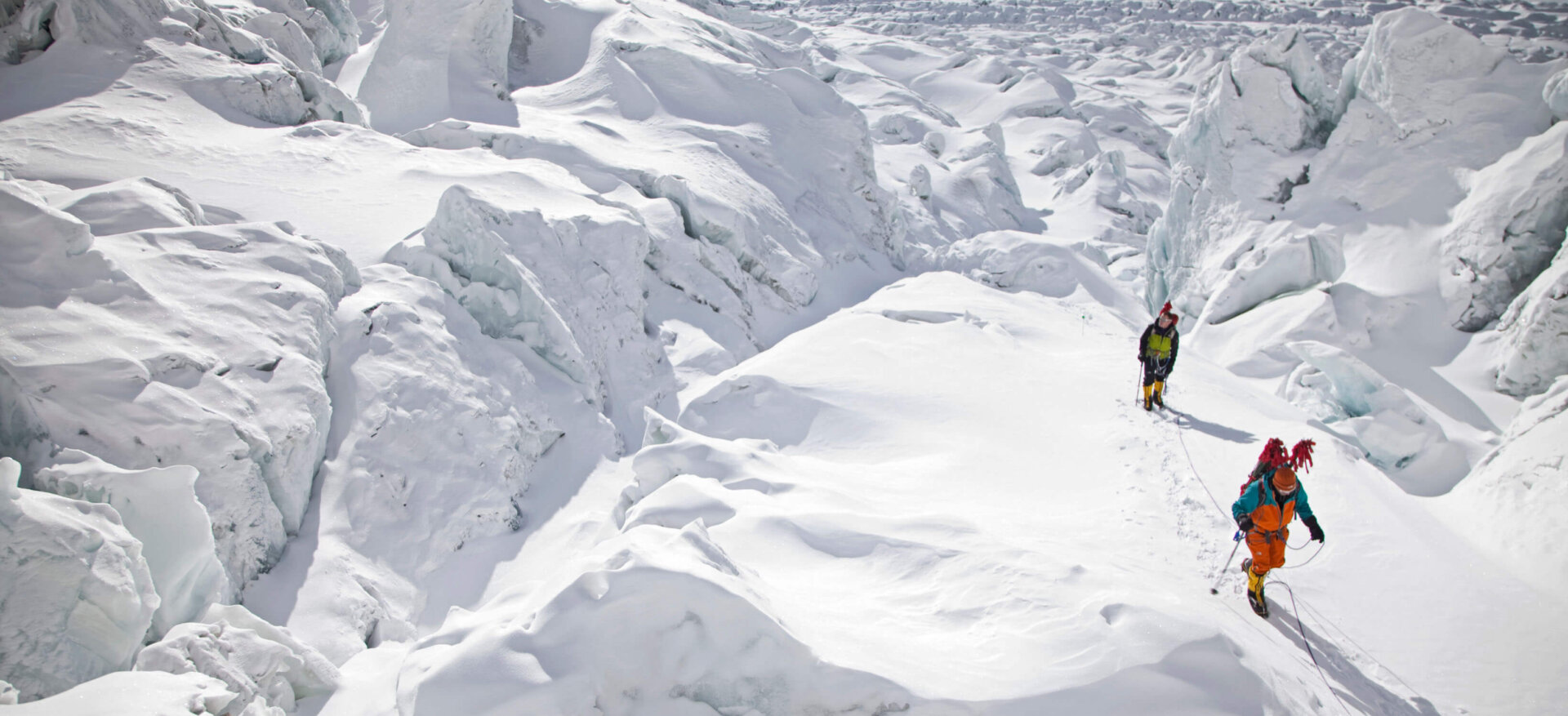 Alpenglow guide, Jaime Avila, has just checked in from La Paz in between Huayna Potosi and Illimani:
We arrived in base camp a little later than planned on Wednesday after getting stuck in La Paz' traffic jams. We prepared our places for the night and sandwiches for lunch and decided to go for a hike, during which we would leave some climbing gear at high camp.
We walked in crampons for over two and a half hours as the trail was covered with hard snow, which I was amazed by. In all the times I have been on Huayna Potosi, it was the first time I have walked on snow almost all the way to high camp!
Everyone did well, and Mike showed that his pre-acclimatization in the Hypoxico tent worked for him. At high camp, we spent an hour drinking hot tea and giving our bodies a little bit more time at altitude for acclimatization. We descended back to base camp, where our cook, Efrain, welcomed us with more hot drinks and roasted pork for dinner! We went to bed happy for the day we had.
After a good night's rest and breakfast, we headed back up to high camp again, this time with our mountain boots and crampons in our packs. We took a bit more time so to be rested and ready for our summit push. This time, Efrain had prepared hamburgers and papas fritas! It was just perfect.
We organized our gear, had an early lunch, and went to rest at around 5pm. We planned to begin our climb at 2am, but the wind woke us up at 10pm. The strongs winds were still blowing at midnight and then again at our planned departure time, so we went back to our sleeping bags, thinking we might have to use our extra day to climb the mountain. But, at around 6am, we decided to go for our summit push! We left the hut wearing almost all of our clothing at 7:30am. The very cold temperatures meant that the snow conditions were great. We climbed slow and steady, waiting for the sun to heat up our bodies, but we climbed for four hours of before we were able to take off some layers and this was after we'd passed the bergshrund. Once again, I was amazed with the conditions of Huayna, just one step over a very closed crevasse, a very short and easy climb and we were on the upper glacier. Here, we decided to peel some layers since the sun finally started to heat up the mountain. It was 12:30pm, and the snow conditions were still good!
We kept walking, and after 2 hours we were at the bottom of the headwall and decided to take a breather. At this point, we also decided to stop our climb. We heard some rocks falling over our route and knew we wouldn't be quick enough to move fast on this part of the climb. After a good rest, we turned around and started our slow descent. Arriving at high camp just after dark, we decided to stay the night, thinking that this extra night will put us in better shape for Illimani.
We arrived back in La Paz on Saturday with Sunday as a rest day in preparation for Illimani. So, now, we are packed and ready! More news on Thursday! Ciao!