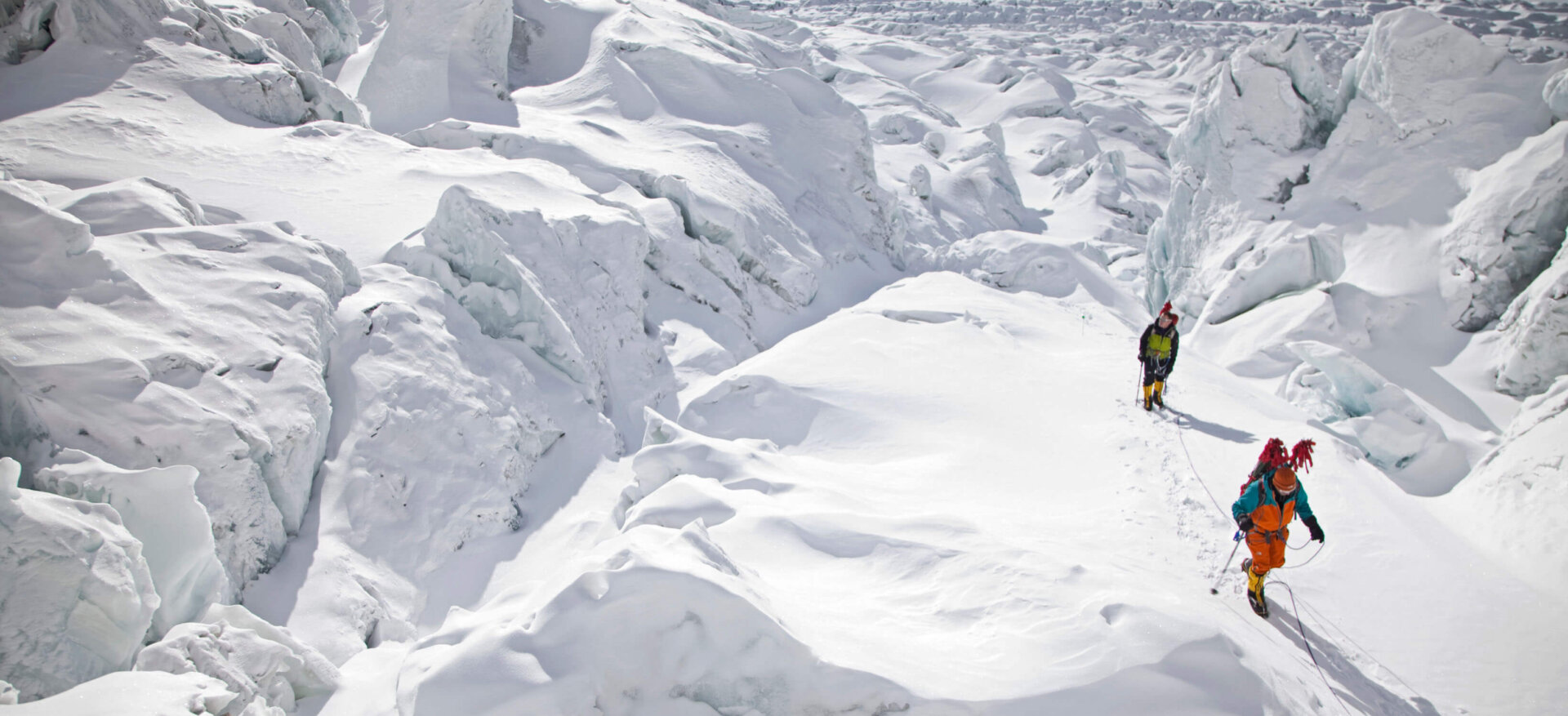 Where to begin? After a couple of amazingly tranquil days in Copacabana and on Lake Titicaca our team headed back into the mountains and Huayana Potosi base camp. Joining our team were Renee, our local guide, and Virginia, our cook and the first Bolivian woman to summit Huayana Potosi. While we continued our acclimatization we honed our technical ice skills on the nearby glacier during the day and by night Brad and Ian were humbled in 500 rummy card games where Desiree cleaned house.
Wednesday we made our way to the hut at Rock Camp — 16,700ft — where we were joined by twenty plus of our closest acquaintances. Brad and Desiree's tutelage continued as they practiced various climbing techniques, rope team skills, and rescued Renee multiple times from imaginary gaping crevasses.
Friday morning, clear and cold, found us excited and raring to go. By sleeping (or attempting to!) an extra half hour than our hut mates we started our climb in relative peace. Once on the glacier and falling into our rhythm we began to warm back up. Initially we stayed out of the brunt of the wind, but about two hours in it found us again. While cresting onto a plateau at camp Argentino it picked up strength and began to sap what heat had been built up by our movement. Not long after, Brad, not being able to rewarm his feet and hands, made the hard but right decision to turn back with Renee to the relative warmth of the hut.
Desiree and I pushed on for another hour and a half through the wind and after climbing a short but steep headwall, were greeted by the morning light and a little warmth. Our final obstacle to face was an 800ft wall that reared up at 50 degrees. By quarter to nine in the morning we stood on the summit in the now hot sun. Alone on the knife edge summit, we had perfectly clear views of the rest of the range. Seemed like the Ave Maria birds had worked their magic. After some photos and celebratory radio calls to high camp, Desiree and I descended a beautiful knife edge ridge and circled back to our ascent route and on down to the hut.
Now we are back in La Paz and will be heading home to our families and friends early tomorrow. For all three of us it has been a fantastic, and successful trip. The Bolivian culture has welcomed and nurtured us, while the mountains have captured our imagination. I know for myself, I look to when I can return.
— Ian B