Information on the Snowstorm: Himalayas, Nepal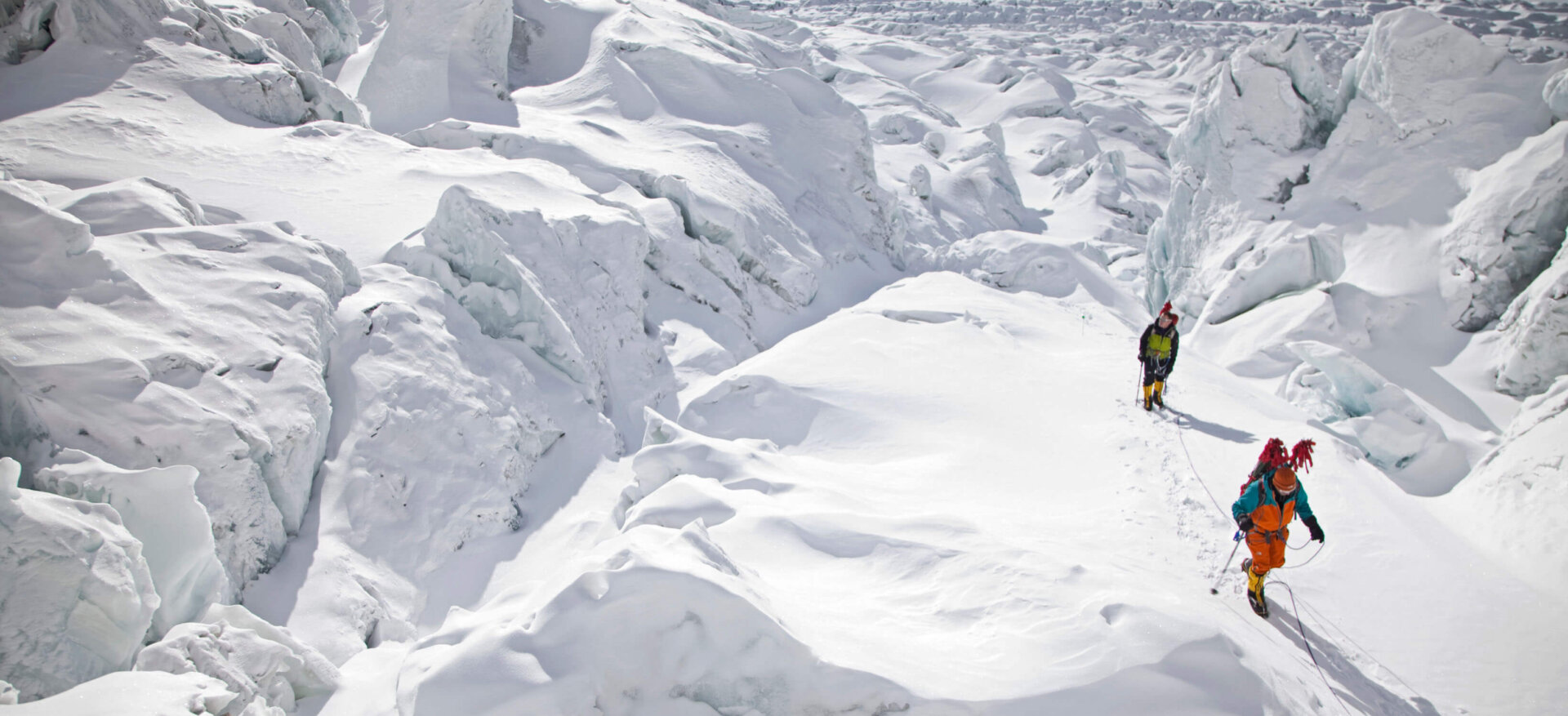 There has been a heavy snowstorm in Nepal caused by cyclone Hud-hud in eastern India. Alpenglow's Ama Dablam team is fine – they were low in valley and east of where the main storm hit. Our thoughts are deeply with the families and friends of trekkers and Nepalis killed in the storm. We will be closely following the rescue efforts and monitoring conditions for our group.
A New York Times article has reported that 22 people have been rescued. Due to the heavy accumulation of snow, the Nepali Army and police have been forced to suspend rescue efforts until Thursday.
We are keeping the families and friends of the deceased and missing trekkers strongly in our thoughts. We are keeping a very close eye on conditions in Nepal as the Alpenglow team remains safe and low in the valley. Certified guide Brian Warren is with our team and has reported to us that everyone is fine.
A snow squall, uncommon for this time of year, hit the Annapurna region of Nepal on Tuesday and Wednesday, trapping many trekkers in it's path. An avalanche in the Manang district killed four Canadians and one Indian trekker (per the New York Times). The New York Times and CNN also report that "the army, guided by rescued trekkers, recovered 12 bodies near Thorong La, a pass along a popular trekking circuit, according to the Mustang chief district officer, Baburam Bhandari. The dead included two Israeli tourists and two Poles, as well as eight Nepali trekkers who were trapped in a blizzard. More trekkers are feared to be missing."