In Lhasa and Cho Oyu-Bound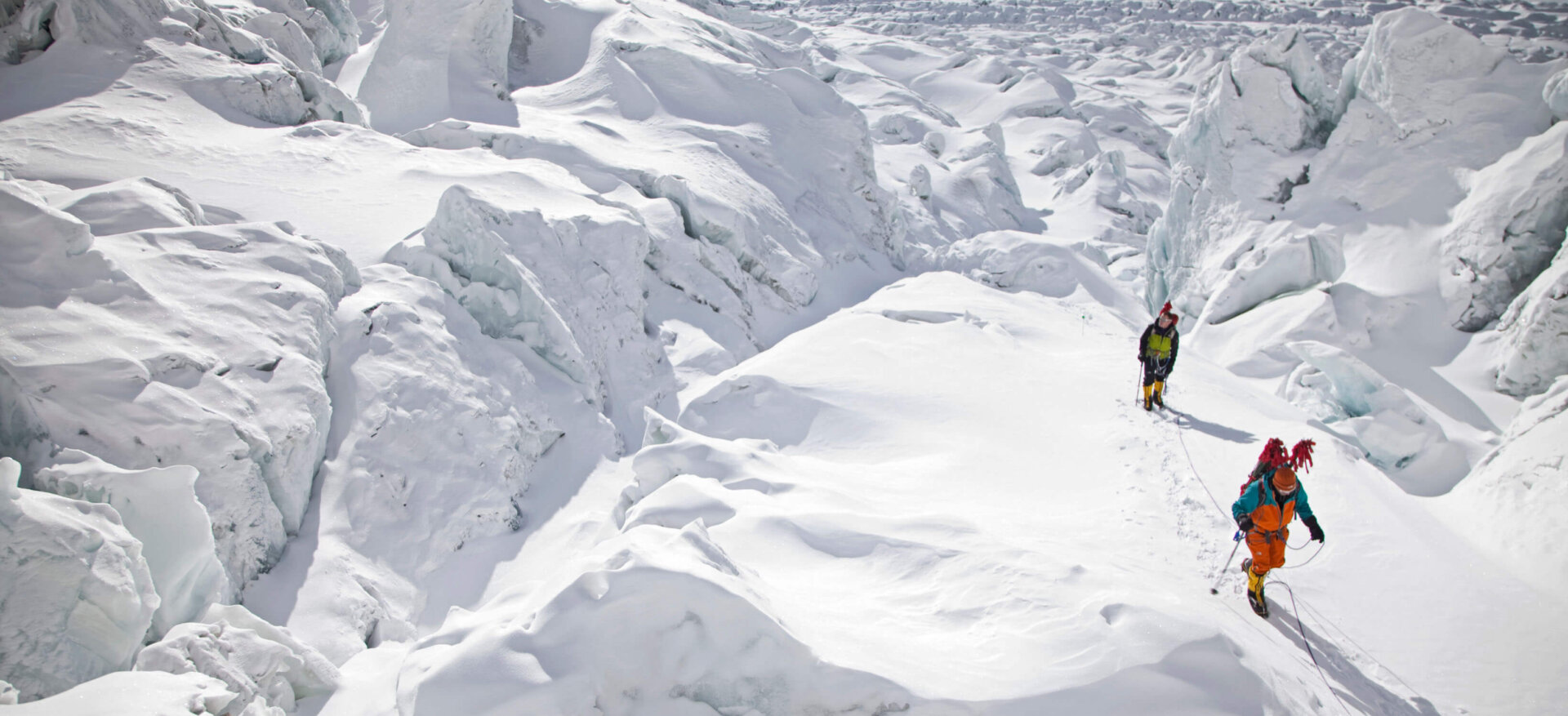 Hello from Tibet! After 40 hours of international flights to Kathmandu, 3 days of organizing gear, permits, and logistics in Kathmandu, an unbelievable mountain flight over Everest, and a couple of hours by bus, the 2007 HimEx Cho Oyu Team is finally together and ready to go. We have spent the last 2 days in Lhasa exploring the famed Buddhist monastaries and palaces, and getting to know our teammates. It is a very diverse team, and I will give you just a quick rundown here.
We have the guide team – Russell Brice in charge, with over 20 successful expeditions to Everest and Cho Oyu. Sean, a Brit full-cert guide living in Chamonix who guided Everest last year. Todd, a Kiwi professional extreme skier who is also a mountain guide with two ascents of Cho Oyu under his belt. Myself, Adrian, definitely the greenest guy on the team as it is my first 8000 meter peak and my first time to Tibet. And Monica, our Spanish-British MD who will be keeping us all healthy (and worked on Everest for Russell last spring).
Next, our climbers – Two have climbed with Alpenglow before – they are Gay Henrickson from Annapolis, MD and David Putnam from Washington DC. They are joined by Jan and Mick from Australia, Stephan from France, Vlado from Switzerland, and Jim from Pittsburgh, PA. As you can see, it is a uniquely diverse team, something we are very lucky to have considering we will be spending the next 40 or so days together!
We are of course also joined by Russ's all-star sherpa team led by Nepali Phurba Sherpa (12+ times on the summit of Everest) and the chef Lapchu Sherpa. And, for the next 2 weeks, we will also have 3 trekkers with us – Henrietta from Hong Kong, Ed from Texas, and Nancy from Chicago.
And believe it or not, we are not quite done! We also share our basecamp, kitchen, and logistics with 6 Norwegian women attempting to become the first all-women Scandinavian team to summit an 8,000 meter peak!
So it should be a lively basecamp we will be sharing over the upcoming weeks! Our plan as of now is to spend the next 3 days jeeping across the Tibetan Plateau to Cho Oyu basecamp, at 17,700 feet. After acclimatizing there for 5 days we will move up to Advanced Base Camp at 19,400 feet, using yaks to carry the 300+ barrels of gear we will have to sustain us for the climb. And from there the work begins, establishing 3 more camps as well as fixed ropes, which should eventually put us in position at 24,000 feet to go for the summit.
So keep an eye here for regular dispatches on the climb! And if you would like to get in touch with the team, email us at basecamp at:
Adrian@AlpenglowExpeditions.com
-Adrian Ballinger (from Blackberry -yep, it even works here!- in Lhasa)