Lhotse Face, Helis, and Progress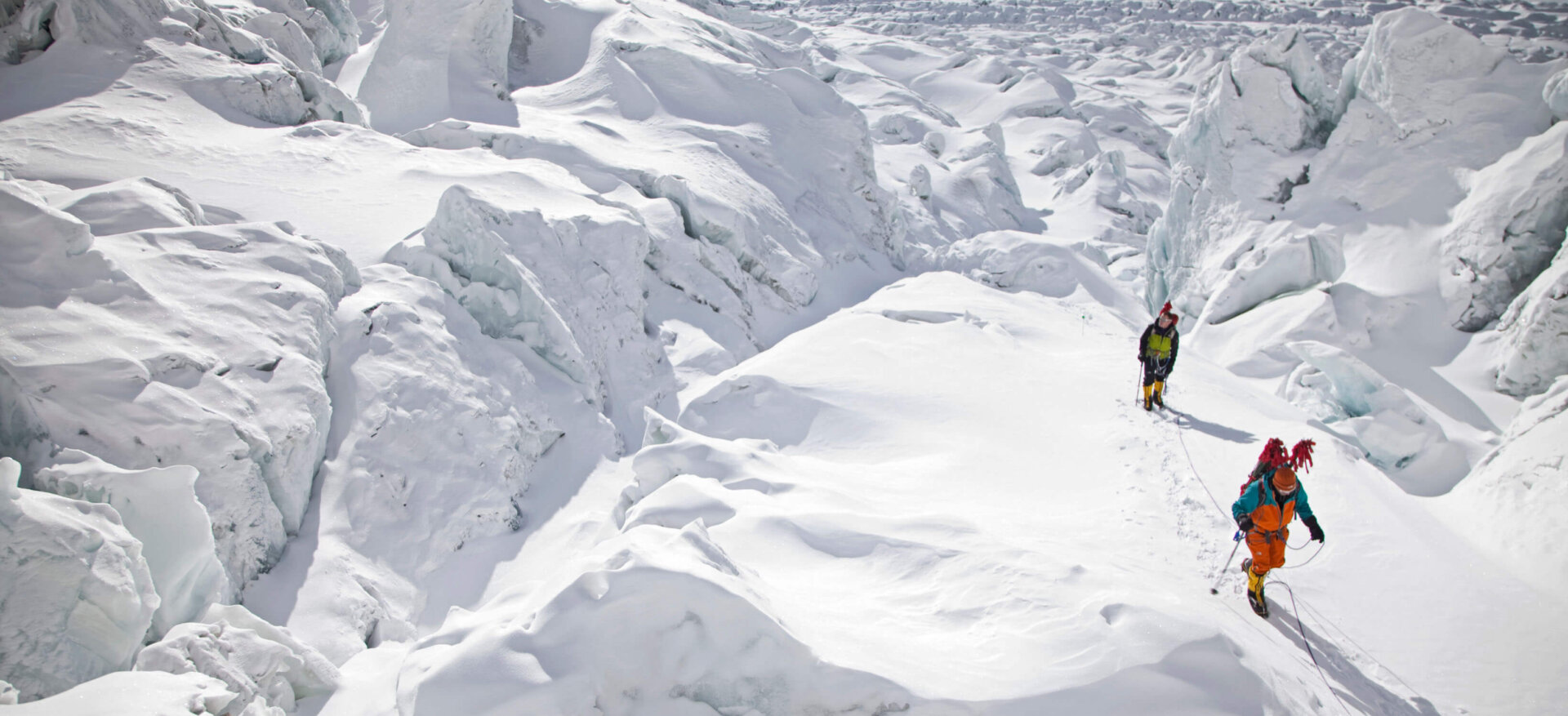 It's 6:30 pm here in Camp 2, at 21,500 feet. Temperatures have been a bit cold for this time of season. That makes mornings and evenings a bit hard to leave the comforts of either a sleeping bag or our heated C2 hangout dome. And it means this will be a short blog post before we turn the heat and wifi off!
More importantly the cold temps are keeping icefall and Lhotse Face anchors and fixed ropes in excellent condition. Sherpa from many different teams keep remarking on the route's great, and fast, condition. All the way from Base Camp to the South Col, the route is climbing well.
This good condition does not, however, make Everest 100% safe. No matter how hard we work as expedition leaders, guides, and sherpa, climbing Everest will still be dangerous. Weather forecasting, fixed ropes, and strong experienced guide and sherpa help the competent teams to dramatically reduce risk. But every year, Everest will see deaths and accidents from random chance and from poor decision-making.
I mentioned yesterday that Fishtail Air performed three helicopter rescues above 21,000 feet yesterday. Since Alpenglow's expedition doctor, Monica Piris, was in Camp 2, we were involved in all three. Overall it was a really sad day. One of the three helicopter trips was to bring down the body of a Sherpa from Camp 3, who died suddenly of unknown medical causes. Da Rita Sherpa was from Phortse, the same town as all of Alpenglow's Sherpa, and all of our team and everyone on the mountain are processing his death. Our thoughts are with his family and friends.
The second heli trip was for another team's client with altitude sickness. While this type of illness is mostly avoidable with good decision making, this serious case was very lucky to have a helicopter available. Instead of a very difficult and long rescue down the icefall, exposing many others to risk, the patient was able to be very quickly brought to lower altitudes.
The third heli trip of the day was for a sherpa hit by rockfall while working on the Lhotse Face. His injury was quite serious, and he was lucky to have guides and sherpa immediately able to lower him off the face, then our doctor to stabilize him, and then the heli to bring him to hospital care. I believe this rescue was a perfect example of numerous teams and skilled climbers coming together to effect a rapid rescue. It is an example of the best of Everest.
Of course the helicopters also bring controversy. Many climbers would prefer not to be disturbed in the mountains by the noise and sight of the machines. But 2 lives were saved yesterday, and numerous more were not put in additional danger through dangerous litter carries through the icefall. I wish to thank Fishtail Air and their flight crews, and hope we as climbers will continue to support their work in the Himalaya.
More tomorrow from Base Camp on our plans, skiing, and some strange decisions and progress on the hill!
-Adrian Ballinger, Alpenglow Expeditions