Manaslu Summit! October 3, 2008, 12:30pm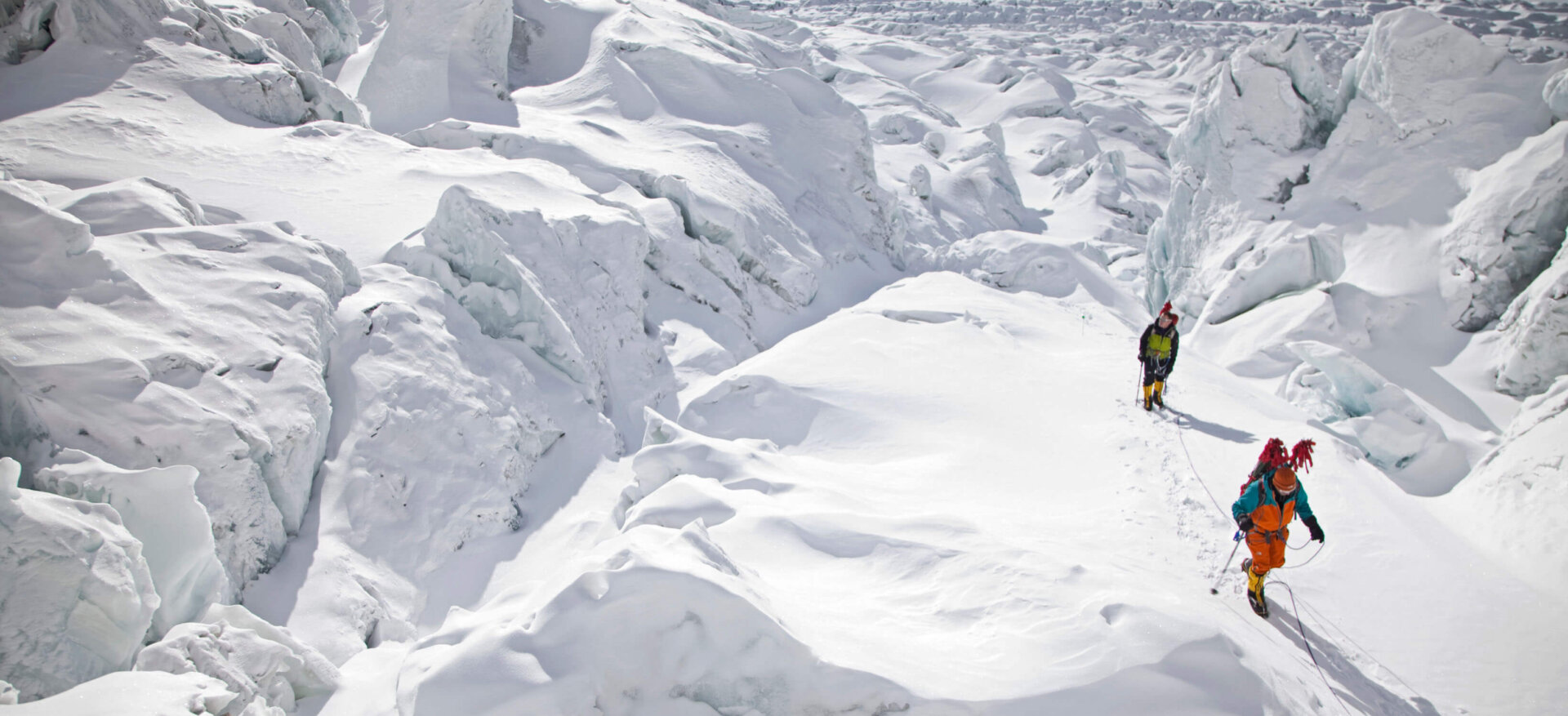 Sitting in Base Camp as the first bottles of champagne are cracked, it is only slowly beginning to sink in that we have done it. Almost exactly 2 days ago, we were standing on top of the world's eighth tallest mountain, at 8163 meters. And equally as important, today our entire team is back in BC happy and healthy. All of our members, guides, and sherpas are down off the mountain and ready for a celebration!
It was an incredible push that enabled us to be the first team to establish Camp 4 on the peak, and the first team to push the route to the summit. And of course, a huge part of the credit goes to our sherpa team and their effort. Our five day push began in uncertainty, with Camp 2 destroyed and buried, and all the gear for Camps 3 and 4 also unfound. As it turned out, we were never to find the Camp 3/4 stash. This included 16 tents, sleeping bags, and stoves, and 28 bottles of oxygen, and when we failed to find it we thought our expedition was finished. But even as the sherpa were probing and digging and the members were moving to a newly built Camp 2, Russell was gathering backup supplies and talking with our head sherpa Phurba Tashi about how to get everything up the mountain in time for a Friday summit attempt.
And this is exactly what we did. The sherpa team carried huge loads from BC to Camp 1, and then directly to Camp 3, enabling us to sleep at 6800 meters on Wednesday the 1st. From there the sherpa singlehandedly put the route in through the ice cliffs and seracs between Camps 3 and 4, while also carrying their loads to build Camp 4! It was a challenging day for our members as well, with steep climbing above 7000 meters. But by 6pm all six members, guides, and sherpa were in tents at 7450 meters and preparing for our summit push. The route to the summit was easily visible from our high camp and the weather was perfect, so it was an exciting night of almost no sleep as we melted snow, hydrated, and tried to rest our bodies for the final push.
Summit day dawned perfect, with little wind and reasonable temperatures, and by 6am we were all moving towards the summit. Phurba and Dorji put in massive efforts again, breaking trail for the entire 6 1/2 hour push to the summit. The snow was consistently knee to thigh deep and breakable crust the whole way. None of us could have put this route in at this altitude, and no one else on the mountain took a single step on summit day that hadn't first been broken by one of these two.
In Dorji and Phurba's footsteps four of our members, along with me and three more sherpas, reached the summit of Manaslu at 12:30pm on October 3, 2008. Two of our other members, along with Hiro, made the difficult decision to turn back to Camp 4 from below the summit, based on time and low oxygen supplies. They were missed on the summit, but their decision was clearly the right one, saving our team from the potential epics that we saw other teams go through trying to get off the mountain too late or with too little energy.
The summitters were as follows:
Jason Smith
Bruce Parker
Joseph Robinson
Christopher Jones
Adrian Ballinger
Phurba Tashi Sherpa
Dorji Sonam Gyalgen Sherpa
Son Dorji Sherpa
Pasang Kami Sherpa
Ngima Chhiri Sherpa
After 30 minutes on the summit in perfect weather, our team made a solid push to get off the mountain efficiently, descending to Camp 2 at 6400 meters for our first night, and then all the way to basecamp the next day. The push was well worth it – we were greeted with cold beer, champagne, and the most amazing lunch of steak and chips that you can possibly imagine.
And now, the computers are being packed, the tents dried, and the food finished. It is amazing how quickly an expedition wraps up, and as the staff packs up and begins the organization of gear for next spring on Everest, each of us are spending our hours staring back at where we were only days ago – 3500 meters above us, and already shrouded in the next storm system's clouds and snow. We feel very privileged to have stood on top this season. The window was very short, and Manaslu took 3 camps from us before allowing a summit.
That's all from Himalayan Experience's Manaslu 2008 team! We descend to the valley tomorrow, and wait for our helicopter lift back to Kathmandu, scheduled for the 10th. Thanks for reading, and to all of those who sent thoughts and well wishes through our expedition. And keep an eye out next spring for dispatches from Everest, 2009!
-Adrian Ballinger, Himalayan Experience & Alpenglow Expeditions