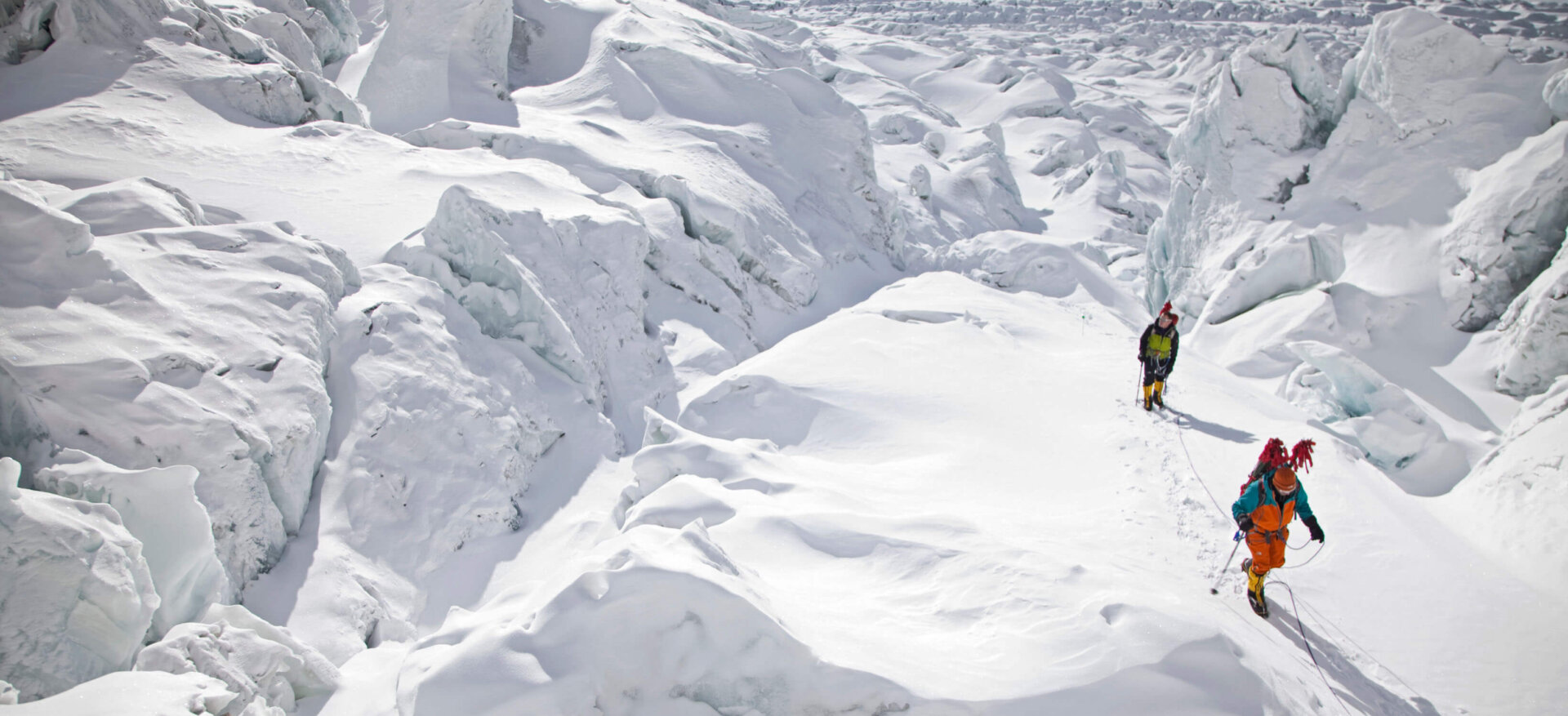 The climbing team has made their first move with intent, up onto the snowy slopes of Mount Makalu. They left ABC this morning in several waves. Now that everyone knows their way to crampon point, and beyond that the route on the glacier is marked and roped over crevassed sections, it makes it possible for our team to move a little more independently. I'm at ABC with the radio on, logging people's position as they call me to let me know where they are. It makes it more pleasant for everyone to be able to move at their own pace with our guides mixed in amongst them.
It took the team between 3 and 7 hours to make the move to camp 1 which is pretty much what we expected: heavy packs, steep snow slopes, a new altitude and the heat of the sun all contribute to making this a hard, hard day for everyone. Nonetheless, I have just spoken to Adrian on the radio and he tells me that all are well, that camp is in a beautiful location with stunning views of Baruntse and other less well known Himalayan peaks, and that the weather is phenomenally good with just a light wind and relatively warm temperatures.
I've left them to settle in now; to rest and rehydrate which will be much needed by them all. I will touch base with them on the radio later this evening to make sure they are comfortable and enjoying their first night at one of our high altitude camps.
-Monica