One Night at Camp III and then Slowly Back to Base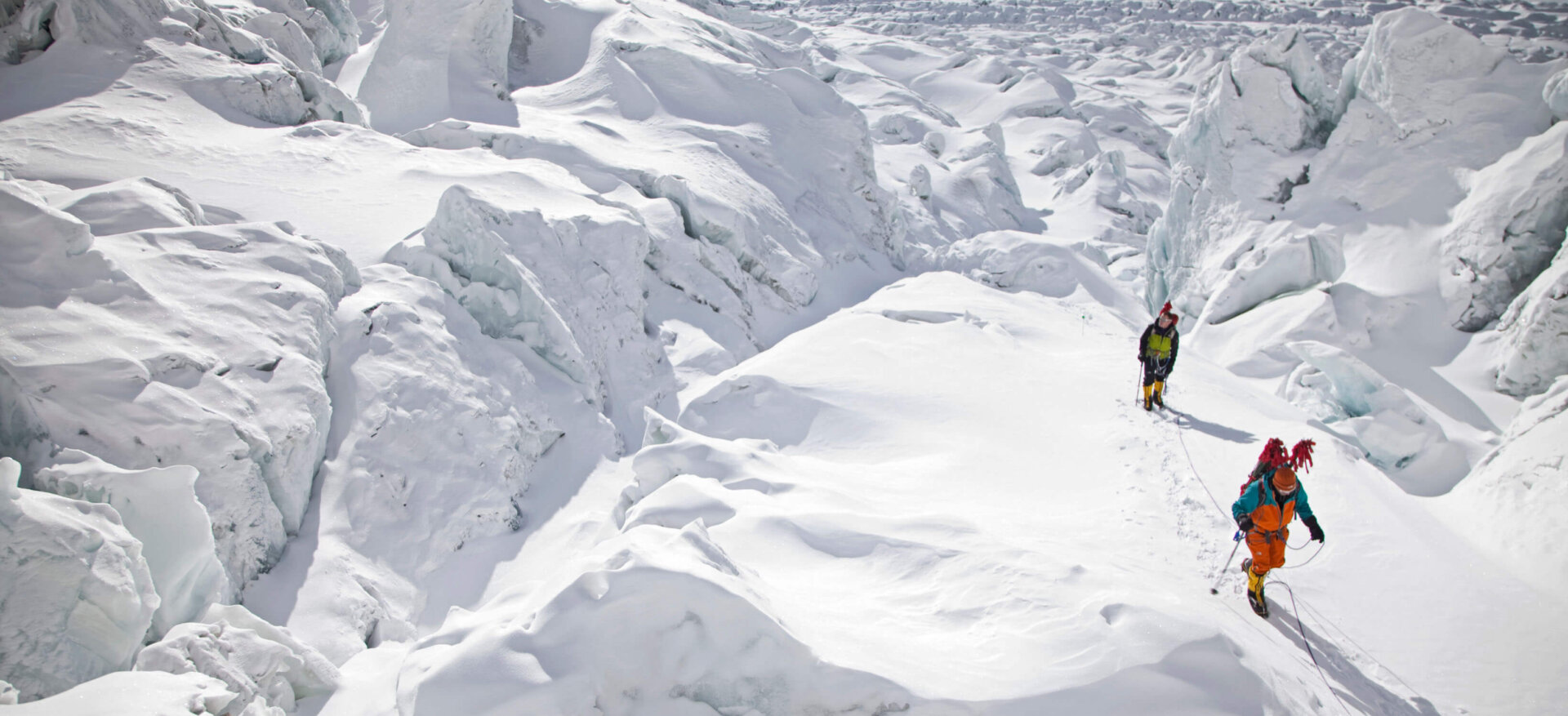 The following blog is courtesy of Billi Bierling, Himalayan Experience:
While the Lhotse and trekking group have been on an acclimatisation trip to 5,500m (18,150ft) Kala Patar just outside Gorak Shep, the Everest group has finally arrived at the last station of their acclimatisation rotation – Camp III on the Lhotse Face. "Everyone is in their tents and even though the team is shattered we are all well and having a good time," Adrian reported by radio. The team left Camp II at 4am and they had all trickled in at around 10am, which means they had made very good time. "We have a really strong team up there," said Monica, our doctor.
The group is staying one night at CIII at about 7,200m (23,760ft) before they will descend the Lhotse Face, which according to Adrian seems to be in very good condition, and spend another night at Camp II. "I am very pleased to see how well the Sherpas, under Dorjee's leadership, have fixed the ropes on the Lhotse Face," he praised the good work of the rope fixing team.
The team will be back at Base Camp on 4 May and should just cross over with the Lhotse team for one night before they are heading to Lobuche East. "Maybe we can have a bit of a reunion party in the White Pod," an excited Ellen said.
While some of our members were going up and down Kala Patar and others up the Lhotse Face, 14 of the 19 Himalayan Experience Sherpas have been carrying loads for the rope fixing to the South Col. "The ropes have been fixed all the way to Camp IV and weather-permitting, the Sherpas of the different expeditions should fix all the way to the summit in the next few days," Russell said.
On Tuesday, the Lhotse and Lobuche groups will do a rope and abseiling training course just outside our base camp to refresh their rope and crampon skills for their upcoming climbs. "We spent half the day setting up the course on the lower Khumbu glacier and with the two ladders, it should be fun to do," said our guide Narly.
Three of our trekkers have left base camp and are on their way back to Lukla. "I really enjoyed being here and I am very grateful to Russell that he gave us the chance to get an insight into Base Camp and expedition life," Chris from the UK praised Himalayan Experience.