Packing for a Big Mountain Expedition: 10 Surprising Things You Can't Leave Home Without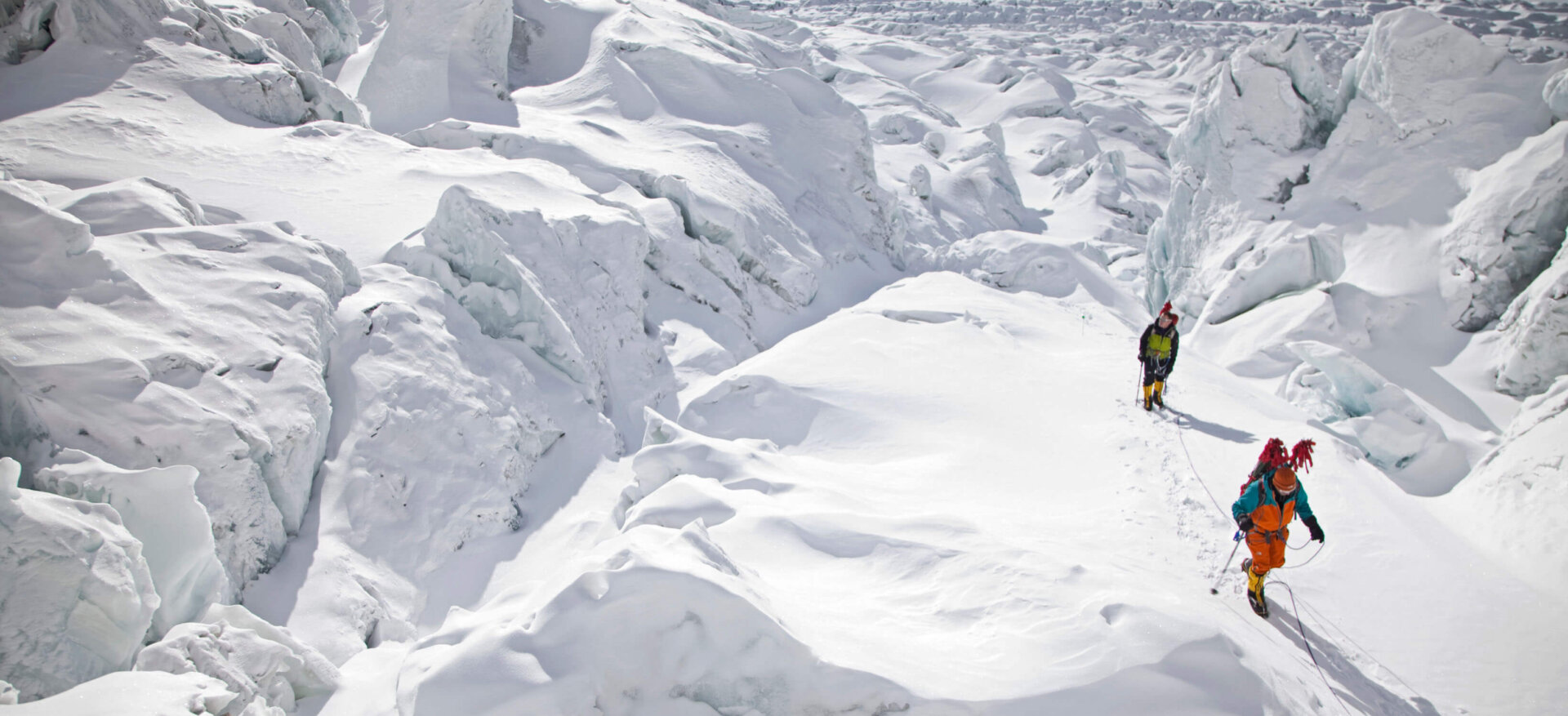 Many of us have seen pictures of guides, climbers, and skiers packing for big mountain expeditions. An array of equipment and personal items are always stacked in front of them, often neatly arranged, and spread across the living room. Gear upon gear, sleeping bags, sleeping pads, headlamps, solar chargers, helmets, boots, backpacks – you name it. You can barely see a hint of floor space peeking through. And that doesn't even include the food (food is a whole separate packing story).
After years of packing for weeks and months in the mountains, Alpenglow's mountain guides have come up with tried and true must-haves that will surprise you. They veer from your expectations, and add more fun to expedition life. Alpenglow guide Brian Warren and Alpenglow guide and founder Adrian Ballinger gave me some surprising items that they won't leave home without when heading to the mountains. A Live Scribe notebook by Moleskine? Who would have thought a digital notepad would be on the list. But Brian Warren swears by it.
Top Picks!
Handpresso. Yes, Handpresso made the top of the list. It's a portable espresso machine that you can take anywhere. Adrian gives it a massive thumbs up, saying it's "the best espresso absolutely anywhere, from a simple, portable, and light system. I met my girlfriend at 21,000 feet on Everest thanks to Handpresso!" Hear that, Handpresso? Alpenglow loves you. Brian Warren gave his own coffee input as well, "coffee! Lots of coffee! STOKED Roasters Single Origin Blends."
Podcasts. "Lots of TED talks," says Brian. Great use of time hanging out in camp, waiting for a weather window. Get smarter and have fun.
Marmot Quasar Hoody. This is a 900-fill goose down, ultralight Marmot jacket that is "key in the mountains," explains Adrian. "It's also great for chilly transport, city nights, and a pillow – anywhere." It has a hood and you can pack it in its own pocket. Sold.
iPhone 6. "No explanation needed," says Adrian. But, here's one anyway: your iPhone is the perfect, pocket-sized device that you can listen to TED talks and podcasts on. And you can read Bloomberg Magazines, another Brian pick. Worried about not having wireless to read magazines? Download the Offline Pages Pro app so you can read anytime, anywhere.
Kindle. More reading! Brian sticks to non-fiction, explaining that "there's too much historic cool stuff to read about." However, you can read whatever you want. If Harry Potter makes you happy at 20,000 feet, go for it.
Live Scribe Notebook by Moleskine. This incredible piece of technology transcribes your paper notes straight to your devices. Using Bluetooth technology and the Livescribe 3 Smartpen on dot paper, your words instantly go from the Live Scribe Notebook to the app in real time.
Justin's Nut Butter. A favorite around Alpenglow, Justin's nut butter is a healthy, organic snack that you can eat anywhere, at any time. The nut butter comes in individual packets and Adrian says he uses them "for energy while climbing and skiing, and on planes when I don't want to eat the sketchy, fake food." Justin's nut butter is never sketchy. Sticky maybe, but never sketchy.
Adventure Medical Kits Ultralight .9. "Small enough to carry on hard, technical climbs, big enough to get me through sickness in a foreign land," says Adrian of Adventure Medical Kits super light, fully stocked portable medical kit. Get the details from the Adventure Medical Kit website.
Spare ear buds for Kindle, iPod, iPhone. "Tent mates tend to steal earbuds!" explains Brian.
Sunglasses – at least 3 pairs. "Because the sun never sets on a badass." – Brian, again. Need we say more?
This all encompassing list leaves out the basics and gives you a little insight into making life better at altitude. Bring small, lightweight things that you will enjoy and prepare for time spent in camp. Also, don't forget to pack for free time both before and after your expedition. Both Brian and Adrian strongly piped up that you need board shorts and Havianas – "because you never know when you may find yourself by a pool or a beach pre or post expedition!"