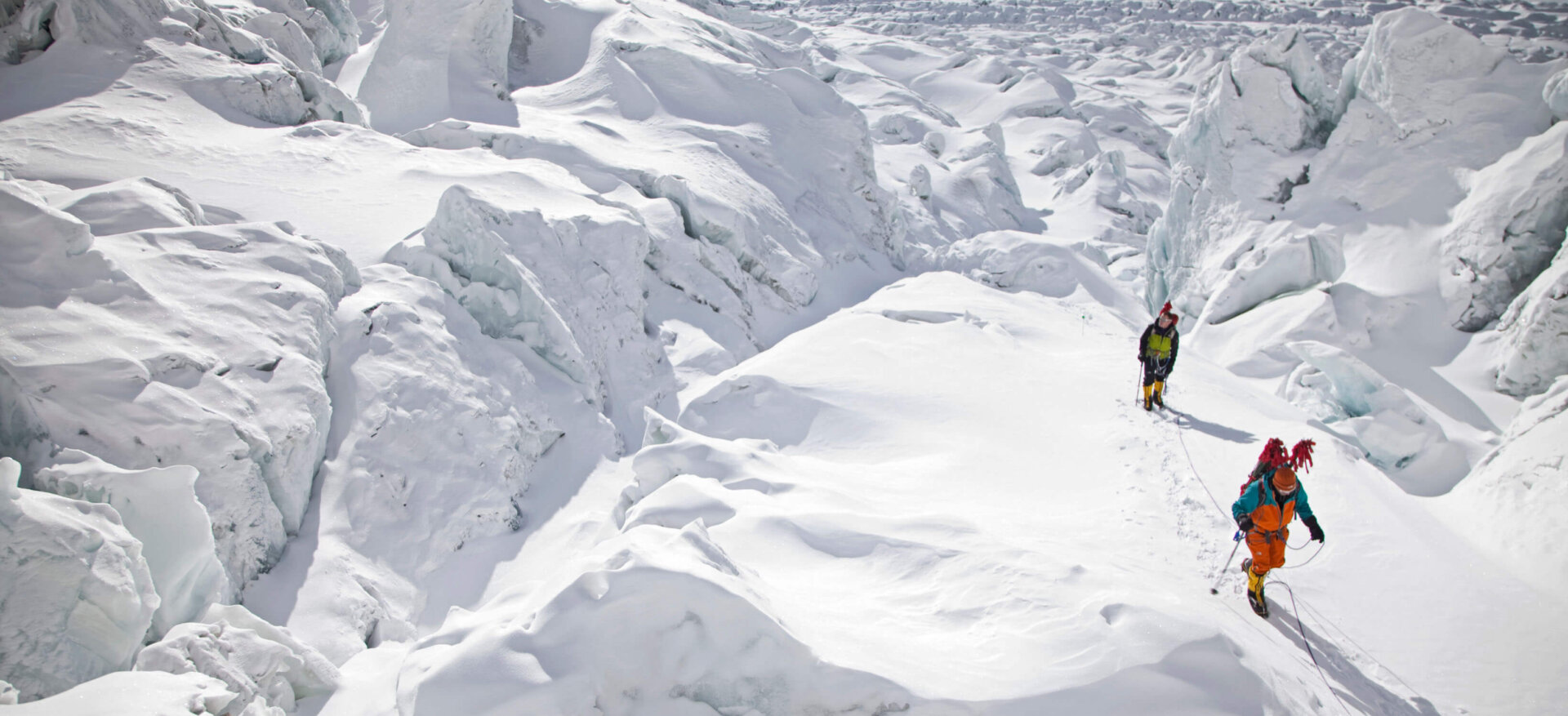 Lima, Peru – The whirlwind is still pounding around me, but I am more in the mode of relaxing and reflecting on the past 2 weeks. Right now I am sitting in a little hipster café in Lima. Reggaeton is cranking out of the speakers, the espresso is strong, and the Limeno kids are all getting warmed up for a big Saturday night of dancing. I am basking in the glow of a perfect two weeks in the mountains. Josh Lubliner and Nate Dunsmore joined me for Alpenglow's annual expedition to Alpamayo and Quitaraju in the Cordillera Blanca of Peru.
Alpamayo has a huge reputation – challenging ice climbing, high altitude, beautiful sunsets, and reputed objective danger from big cornices that form above the classic Ferrari Route. I have been lucky enough to climb the peak 9 times before. But after taking 2007 away from Peru I was exctided and anxious to get back on the peak.
And it did not disappoint. As we walked the two days to base camp we heard the rumor from our burro drivers that the French Direct route was back in shape. Almost two decades ago a huge chunk of the Southwest Face fell off and left the French Direct unclimbable – prior to that it was the hard ice climber's dream route – longer and steeper than the Ferrari (normal) Route, it climbs 9 pitches of ice directly to the true summit of Alpamayo. And because of its steepness, it does not form the cornices that have led to accidents on other Alpamayo routes in past years. Since both Nate and Josh put a lot of time into ice climbing each winter, we were really excited to get on the French Direct if the rumors were true.
And sure enough, they were. After a week of acclimatizing and hard work moving ourselves and our gear unsupported up to a camp at 18,000 feet, we saw for the first time the perfect conditions we had been hearing about. The face looked stellar. Of course, the mountains never make things too easy. After not seeing a cloud for our entire first week, we woke on the night of our planned summit push to high winds and pounding snow. Back to sleep we went, and at 9 am awoke again to make coffee, eat oatmeal, and sulk. This lasted until 11, when our combined energy, along with a small break in the weather (we could almost see half of the face through the clouds at one point) persuaded us the weather really wasn't that bad and we should go climb while we had the entire mountain to ourselves.
And what a climb it was! Through total whiteouts we quickly broke trail to the base and climbed the first 5 pitches. On pitch 6 spindrift avalanches (imagine waterfalls of fresh powder snow funneling down the flutings of the face and pushing past everything in their way) almost turned us around. We hung on our anchor for 10 minutes with GoreTex and down jackets on, hoods cinched tightly, and tools clipped to our harnesses as wave after wave of snow poured over and around us. It lessened a bit, and we were off again!
On pitch 8 the angle steepened as we climbed to the end of one fluting, then had to cross a spine into another to continue to the summit, with just a tiny bit of sunset filtering through the whiteout and turning everything an eerie orange yellow. At 5:30 pm we all stood on top – no views but ecstatic for the climb we had pulled off! We celebrated for only 5 minutes and then began racing the dying light back down the face. We had a long night in front of us still as the storm rolled back in stronger than ever, leaving us to do the last 3 rappels in the dark and then breaking a whole new trail in a non-too-straight line back to camp. But by 10pm we were in sleeping bags, drinking Luisa (a Peruvian form of tea that we had no end of jokes about) and recounting our climb.
After a rest day spent basking in the high altitude sun, we were back at it. Nate decided one summit was enough and supported Josh and I from high camp as we left at 2am for our summit attempt of Quitaraju. Despite high winds, it was a perfect day, with endless views in all directions to make up for the whiteouts of Alpamayo. We quickly dispatched the walk across to the glacier to the base of the face, took our time on the crux bergshrund pitch, and then began climbing endless perfect two-tool neve.
The sun came up 7 pitches in, the angle steepened 10 pitches in, and the snow became fragile and almost unprotectable at 11 pitches. And the mountain still had two more surprises for us. First, a 4 foot crevasse had opened up 15 feet before you climbed onto the summit ridge. This meant you had to do a mandatory fall/stem across the gap, 3,000 feet above the glacier. It was quite the surprise and more air than I have felt under my feet in a long time! And then we had a final classic Peruvian corniced ridge to the true summit. If you have never crossed one of these, imagine a knife-edge ridge made up of wildly shaped whipped cream snow formations that are constantly at risk of crumbling under your feet. When you have 4,000 feet down on one side, and 7,000 on the other, it can be a bit unnerving! And since the snow will not hold any sort of protection, you and your partner must have an agreement to move together tied by your rope, and that if one falls off one side, the other has to jump the other way, hopefully leaving you hanging seesaw on either side of the ridge…provided you have your communication down and actually do jump on opposite sides in the case of a fall! A bit unnerving to say the least!
But it was well worth it to have Quitaraju's summit to ourselves, with views over the entire Cordillera Blanca. After enjoying what we had earned, we rappelled the entire face and climbed back to high camp, where Nate was waiting with hot drinks and camp all packed up. After a bit of a rest we continued down another 4,000 feet to a basecamp feast of freshly caught trout and hot spiced wine (thanks to our incredible Peruvian cook and friend, Alfredo). This meal and a good night's sleep gave us just about enough energy to chase pro-horseman Nate down 20 kilometers of mountain trails to yet another Peruvian feast – this time of the local Andean delicacy, cuy (roasted guinea pig). With enough beer we even looked like we were enjoying picking the scant meat of the tiny bones! Josh might even be considering starting a chain of cuy restaurants in the USA!
And that, more or less, was our expedition. I hope the pictures and stories here give a little insight into what 2 perfect climbing weeks in Peru can be like. Thanks to Nate and Josh for making a great team!
And, we still have 3 spots open on our 2009 Alpamayo and Quitaraju Team! Join us next year!
– Adrian Ballinger