Practicing Icefall Skills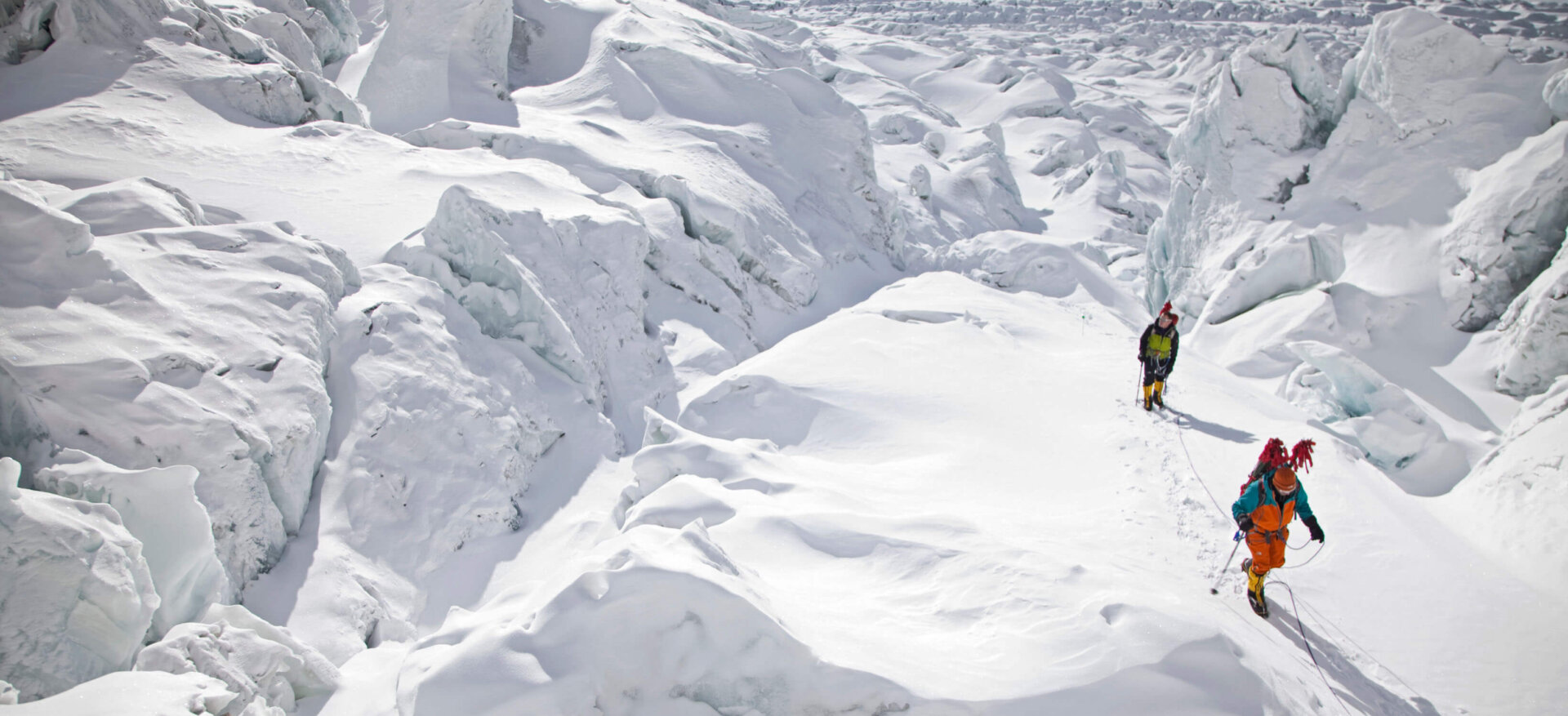 The following post is courtesy of Billi Bierling, Himalayan Experience:
All the Yaks and Yetis are back at Base Camp and on Monday the rest of the crew (including trekkers and Nuptse and Lhotse climbers) is due to arrive boosting the population of our little hamlet to almost 100 people. The Sherpas have been setting up more tents and the kitchen staff is busy preparing food, hot water and everything else that is needed for another small influx of people.
After about one week at Lobuje camp, everyone is enjoying the luxuries of Base Camp, having showers, washing their hair and doing their laundry to be ready for the second acclimatisation rotation, which will lead the team to Camp 2 on Everest. "I am excited to finally go through the icefall and climb on Everest," said Annie from New Zealand, who, if successful, could be the first Maori woman to reach the top of the world.
In order to prepare the team for the Khumbu Icefall, our guides Adrian, Shinji and Harry prepared a course in the icicles near our camp to mimick the most difficult parts of the icefall. "It is a great course and it certainly helped everyone to increase their technical skills," said Adrian. "Everyone was doing really well and it will definitely help them to move more confidently through the icefall."
"It was excellent training, great fun and I think every theme park should have one as my kids would have loved it," said Mark from the UK. While the members are still practicing their technical skills, our Sherpas have already been through the icefall a few times to carry everything that is needed to Camp 2, including oxygen, food, tents, sleeping bags, ropes and hardware for the rope fixing. Fourteen Sherpas from different teams should start fixing the Lhotse Face on Wednesday.
Our Puja, the Buddhist ceremony that will bless our expedition to climb the mountain, will take place on Tuesday. "I am looking forward to our Puja as it is very important for the Sherpas and it gives the members and staff the opportunity to bond ahead of tackling the mountain," Russell said.
www.himalayanexperience.com