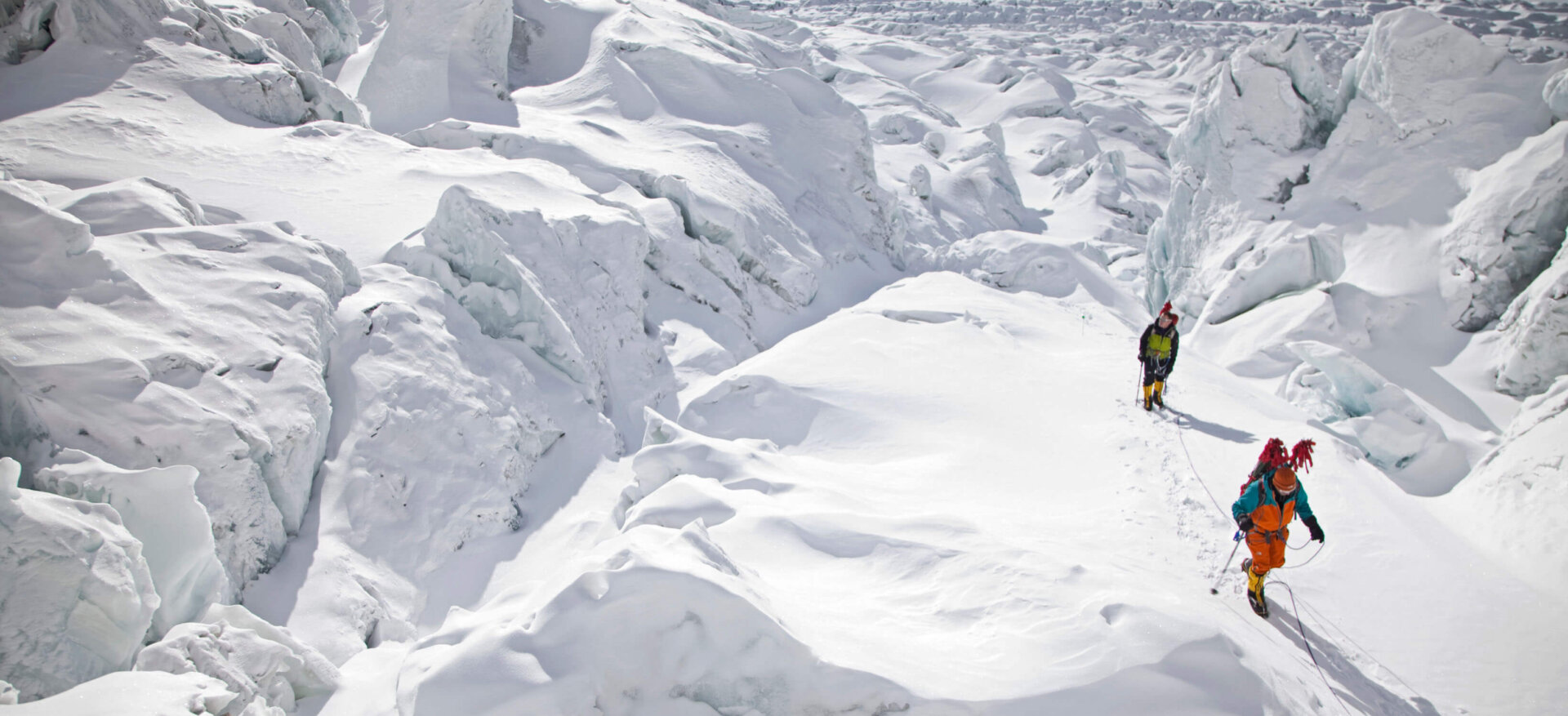 RAPID ASCENT 
Rapid Ascent is a unique program developed by Alpenglow Expeditions that combines the relatively new application of hypoxic training with precise logistics and small team sizes. These components greatly increase the chance of success while reducing the overall time spent away from home on an international expedition.
The process begins at home, where you utilize a hypoxic tent while sleeping. These tents are provided by Alpenglow Expeditions and the rental is included within the expedition price. Slowly over a few weeks time, and with remote observation from our expedition doctor Monica Piris, you'll change the oxygen levels of the tent to reflect the elevation of expedition base camps, averaging about 14,000′ feet elevation.
The Rapid Ascent system in partnership with Hypoxico tents also allows climbers to utilize masks while training aerobically to further simulate the stresses the body undergoes at altitude. When we stress our bodies in this way we are actually creating more red blood cells, which aid in oxygen delivery to the muscles and also allows for quicker recovery. Therefore the suffering that one would anticipate while acclimatizing on the mountain can now occur at home and while sleeping. The main focus here is staying healthy and strong while reducing the traditional acclimatization time on the mountain.
Combine the hypoxic training at home with our new way of looking at approaching these mountains and you'll find that overall expedition times are shorter, you arrive at base camp healthier and ready to take full advantage of weather windows.
Interested in learning more? Click here to check out our website. For questions shoot us an email at info@alpenglowexpeditions.com or call the office 877-873-5376.