Safety and Preparedness is #1 in the Mountains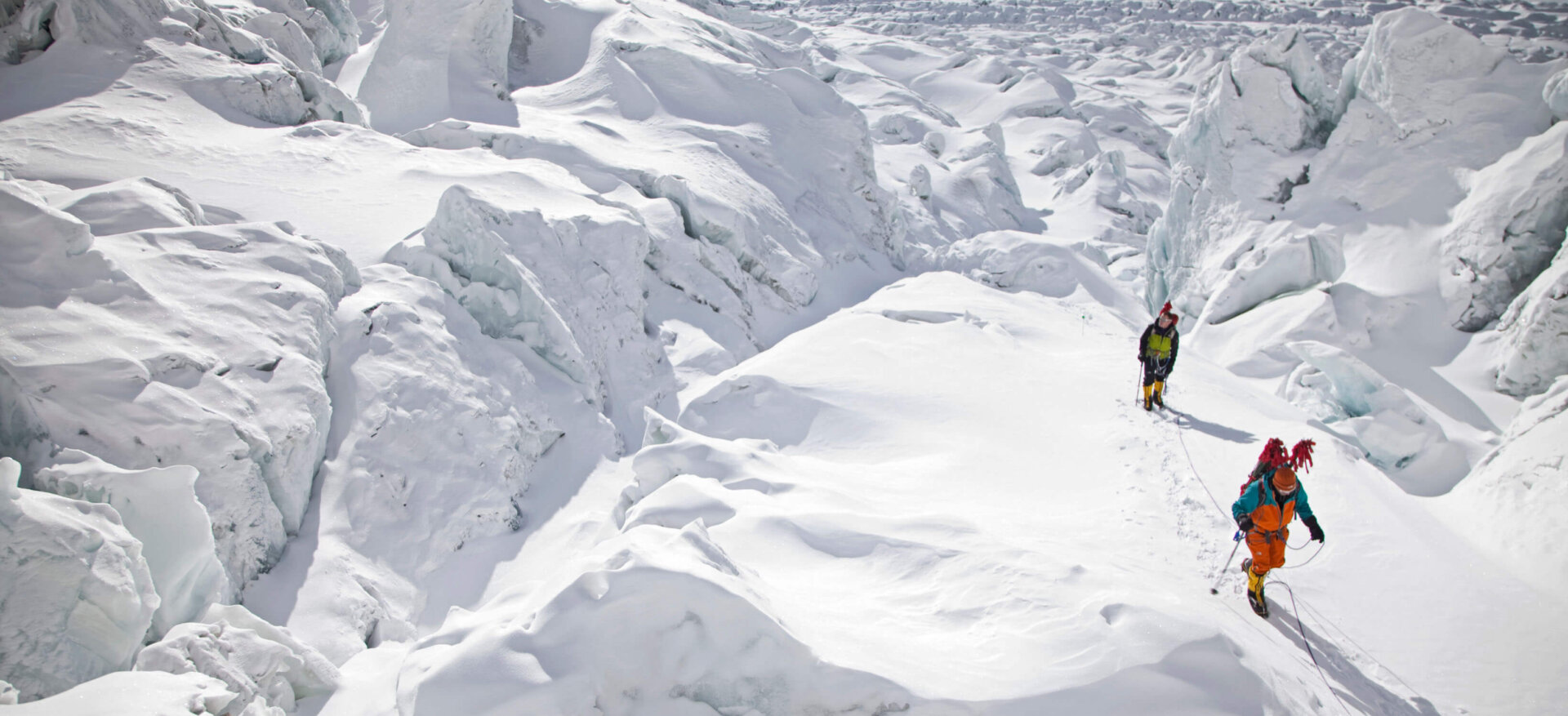 Safety and Health
Safety is Alpenglow's #1 priority on expeditions, after all, you must be healthy to successfully climb mountains. Health and preparedness to handle any illness, injury, or issue maximizes safety during our expeditions and comes into play both before, during, and after trips.
In the months before our expeditions, Alpenglow carefully works with our climbers to discuss any concerns or conditions they have. During our trips, preparedness is key and we are proactive versus reactive when it comes to safety. Alpenglow has a pristine safety record and a number of factors keep us going strong, including Monica Piris, Alpenglow's expedition doctor, and having certified guides with medical backgrounds on all of our trips. Our guides have the right tools and knowledge to prepare climbers and expedition gear – both before leading a trip and during the expedition – and this is integral to the success of our climbers. Alpenglow does everything in our power to avoid altitude sickness, including taking more time to acclimatize, taking longer routes, using the Hypoxico Altitude Training System at home before climbers leave for their trip.
Things happen, Alpenglow knows how to handle them, and here's how
Dr. Monica Piris, Alpenglow's expedition doctor, consults with many of our climbers before an Alpenglow expedition.  With over ten expeditions to the world's highest peaks, Monica is one of the leading expedition doctors in the world. She goes on all of Alpenglow's 8000 meter expeditions, where she stays prepared in Base Camp, and climbs higher if needed.
Her work has ranged from monitoring team members' health throughout the expedition, treating locals and visitors for common illnesses, to treating frostbite and potentially fatal altitude related illnesses and offering diagnostic and therapeutic advice over the radio for unwell climbers being rescued above 8000 meters.
Before climbers leave for their trip, they are asked to fill out a health form. If they have any conditions, concerns, or questions regarding their health and how it will interact with altitude or the expedition environment, Monica discusses and plans with them before they leave.
Our goal is to set you up for success on your climb. We always have a certified guide leading all of Alpenglow's expeditions. Most guides have almost two decades of experience, and their wisdom, combined with their ability to think ahead, and if needed, skillfully respond quickly, ensures your safety on a climb.
Adventure Medical Kits
Alpenglow Expeditions recently partnered with Adventure Medical Kits, who has provided our guides with professional grade medical kits that go on all of our expeditions.
Amongst several kits, Alpenglow received (and currently has on our Aconcagua expedition) the Professional Mountain Medic kit and the Professional Ultralight / Watertight Pro kit. Adventure Medical Kits has been designing backcountry preparedness kits since 1975. Based out of the White Mountains in Littleton, New Hampshire, they have crafted and stocked their medical kits with everything from medicine to combat stomach illness; CPR masks and hospital quality tools; to perhaps the most widely used "tool" of all – a special Moleskin and adhesive to stop blisters before they start. 
Alpenglow is happy to be working with Adventure Medical Kits as they help us to be prepared for anything that may arise and allow us to smoothly continue our goal of helping you climb mountains in a safe and fun way.