Settling in at Manaslu Base Camp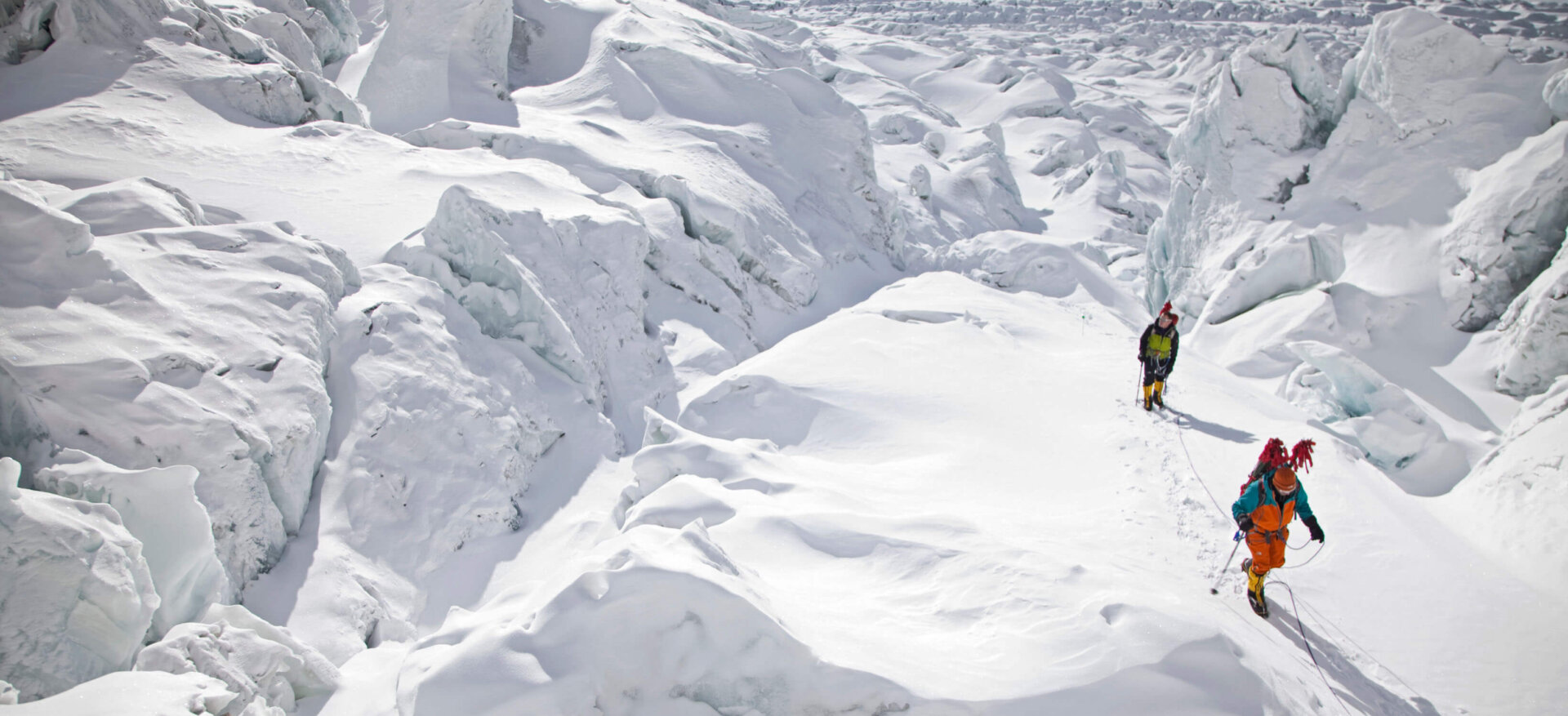 The following blog is courtesy of Billi Bierling, Himalayan Experience:
This is just a brief update from Manaslu base camp, where the Himalayan Experience group arrived on Saturday, after having spent five days in Samagoan. "We came up one day early as the group is really strong and everyone is feeling great. Even though Samagoan is great, we have a much better set-up here at base camp," Russell reported by satellite phone.
After having ascended the steep hill to base camp, the team was greeted by the Himalayan Experience's Sherpa team, who had been at the 3,665m (12,024ft) camp for more than one week. "The Sherpas had worked really hard and the camp is perfectly set up. We have two dining tents, two toilet and shower tents, a medical and communications tent and dozens of dome tents for the members and staff. It almost looks like a little village," said Brian Warren, one of our guides.
Like every year, Himalayan Experience has employed the majority of the villagers of Samagoan to porter the equipment to base camp – and with a group of 34 people plus a big Sherpa team, a lot of gear needs to be carried up over rough terrain. "The path to base camp has really improved over the years. It is very good this year and I guess the villagers have prepared it well," Russel commented. Every season, Himalayan Experience together with other expeditions pays the villagers of Samagoan to maintain the path.
During their time in Samagoan, the group went for daily walks, which took them to the local monastery, beautiful waterfalls and up a few little hills that surround the village of Samagoan. "The weather is fantastic and we are in t-shirts and flip-flops most of the time," Brian continued. With the heavy monsoon clouds slowly disappearing, the group was able to catch several good glimpses of the mountain they are just about to climb.
On Sunday, the local monk performed the Puja – a Buddhist ceremony during which the expedition is blessed. This ritual is very important for the Sherpas as well as for many Western climbers, who have come to Nepal several times and know the Buddhist traditions. The Puja, which means worship, reverence, honour and adoration, is an auspicious occasion without which the Sherpas would not feel safe to climb a mountain.
The next few days will be spent with resting, acclimatising, practicing technical skills and going for a walk up to crampon point (the point from where the climbers will start wearing their crampons to get to Camp I).
But until then, everyone will be busy settling into their new lives and getting used to the higher elevations of the Himalaya.