Shredding Powder at >7000 Meters!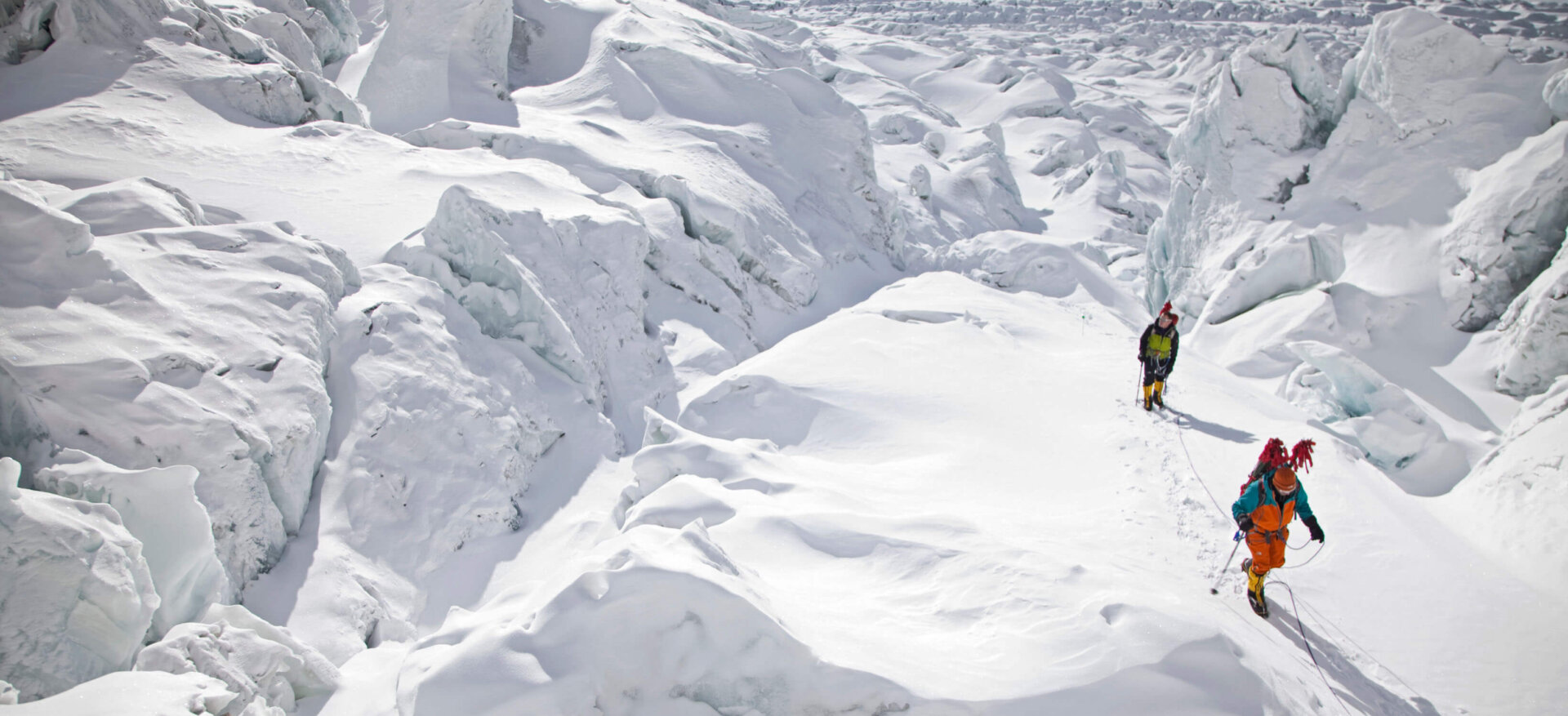 Firstly, I apologise for the lack of footage to accompany this short update. There are only so many photos of ABC I can bore you with and, unfortunately for me, the route high on the mountain is not visible from here. Nonetheless, our team had such a spectacular day today that they have insisted I write and update you.
At about 6.30 am Adrian and Sergey left a very chilly Camp 2 with the intention of climbing up above 7000m. Initially they had entertained the idea of tagging the Makalu La at 7500m, but that idea was quickly abandoned as the reality of climbing without oxygen and carrying heavy packs with skis on sank in. However, they did not fall too short of their initial objective: I was able to chat to (an annoyingly not very breathless) Adrian during his ascent, making note of altitudes and landmarks he passed on his way up to 7200m where they finally stopped. Adrian's description of the route was hugely encouraging as he encountered almost perfect climbing conditions and stellar weather. At 7200m, Adrian and Sergey turned their attentions to the best possible ski line they could take back to camp…and it seems they made not too bad a choice! They found a snow-filled, but safe couloir to their liking and made turns like "Chamonix on a good day" all the way back to C2 in a mere 35 minutes! I couldn't see their faces, but from the exhilarated and ecstatic tone of voice on the radio, I am convinced that both of them had a huge amount of fun! I have no doubt that they invested a huge amount of effort to get up there, but their descent sounded so "aaaaawesome" (Sergey's new favorite word!) that I can guarantee it was worth it.
Meanwhile, our team of not-so-hedonistic climbers also had a phenomenal day. They (very wisely) stayed at C2 until the sun had well and truly warmed the frigid air, and they made their move out of camp at about 10am. The conditions continued to be astonishingly benevolent given the altitude, and they were able to enjoy a hard gain of 400m in warm sunshine, perfectly made footsteps in the snow and with the added entertainment of being able to watch our skiers rip up the pow on their way down! Chad & co. made excellent time up the ropes and were again, supremely efficient and strong in their climbing from and back to Camp 2.
All in all, the Makalu team members are doing incredibly well. I'm hugely proud of their efforts, their positive energy and their ability to enjoy the tremendous beauty of what they are accomplishing, despite the enormous amount of effort it requires.
I am very much looking forward to having them back in ABC tomorrow, and I gather that they too are looking forward to some creature comforts. Tomorrow we will send some photos of their day above 7000m…but perhaps be prepared to experience some envy!
-Monica