Spring Himalayan Wrap-up: May 5-Everest Summit * May 20-Everest Summit * May 26-Lhotse Summit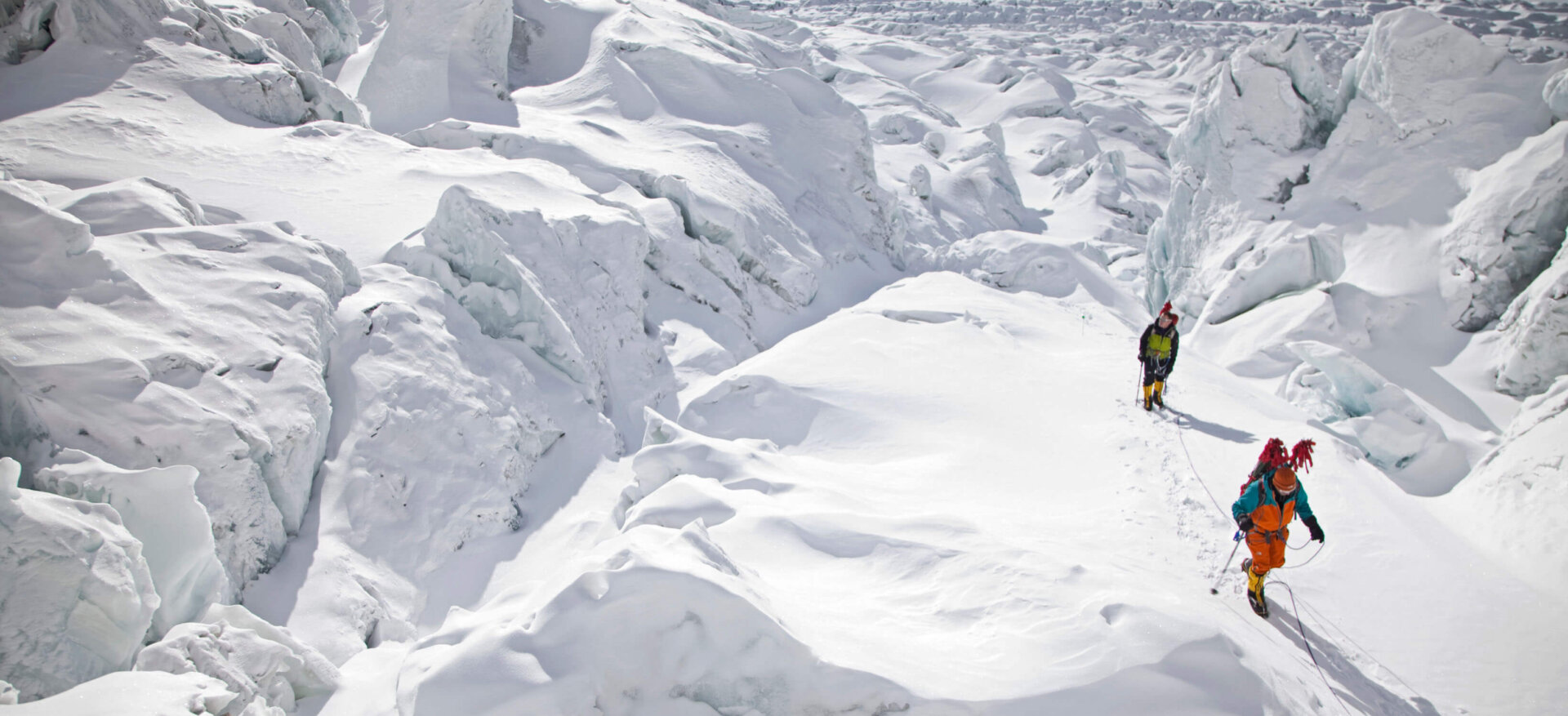 May 5, 2011 – Everest Summit * May 20, 2011 – Everest Summit * May 26, 2011 – Lhotse Summit
What better place to decompress from a Himalayan season than Lover's Leap, California? I've been here for the past few days, enjoying pitches of perfect granite, stellar (and warm) backcountry camping, campfires, fresh food, and cold beers in the local stream (which is now a raging river from snowmelt on the surrounding peaks). Despite losing 10% of my body weight while on Everest and Lhotse, the rock climbing is still fun, and trying to put that weight back on through copious amounts of cookies, ice cream, red meat, and milk shakes makes it even better!
I've also finally had the chance to go through my almost 5,000 images, and to gain some perspective on the highlights of the season. It was a truly unique climbing season in many ways, for our groups and for me personally. After guiding full-time internationally for the last 15 years, and since 2007 spending both spring and fall seasons on 8,000 meter peaks, I came into this spring with big goals. As lead guide for Himalayan Experience and Alpenglow Expeditions, I knew I would be spending a lot of time out of base camp and actually working high on the mountains. In 2010 I was fortunate enough to climb Everest twice in one season, first while helping a team of 9 sherpa to fix ropes to the summit (the only non-Sherpa to do so and thus the first Westerner to summit for the season) and then again 3 weeks later with my clients. For 2011 I hoped to climb the double again if possible. But then an additional peak came into the mix. Turns out we had two climbing groups this season, one on the world's tallest mountain, Everest (29,035 feet) and a second climbing Lhotse (27,940 feet), the fourth tallest peak in the world. Lhotse has more challenging climbing than Everest, and is relatively rarely ascended in comparison, so I was very excited to be a guide on this climb as well, although I knew it would be unlikely that the timing would work out to attempt both peaks in one season.
Well, sometimes the pieces all fall together and the unlikely happens. We were fortunate to have a really strong group of climbers with us on both mountains. Most of our 12 climbers on Everest had climbed with me and our sherpa team before and we knew each others styles and strengths. The same went for the Lhotse team; all 6 had summitted Everest with us in previous seasons before attempting Lhotse. This strong team was combined with our unrivaled sherpa team, and the masterful logistics of Russell Brice and Himalayan Experience. Combined, these teammates meant I could focus my strength on the mountains themselves, climbing with the sherpa, rope-fixing, acclimatizing with the members, and generally spending as much time above the Khumbu Icefall as possible. And it meant that while I missed out on some rest days, I had the opportunity to make multiple summits in a single season.
On May 5, 2011 I stood on top of Everest for the first time this season (and fourth time overall). The day was a long shot and we were lucky to pull it off. One of the more challenging aspects of this season was rapidly changing weather forecasts. After receiving an excellent forecast, 8 sherpa and I planned on moving to Camp 4 at the South Col on May 5 and fixing rope to the Balcony (halfway to the summit), and then sleeping the night at C4 and finishing the work and route to the summit on the 6th. But on the evening of the 4th, the forecast changed, with high winds predicted on May 6. The sherpa, still in Camp 2 at 21,000 feet, and I (at Camp 3, 23,500 feet) didn't want to miss the now smaller window on the 5th, and decided to attempt a single push from the camps we were in. After leaving C2 at midnight the sherpa picked me up at C3 around 3am. We reached the Soth Col at 5am in cold 40+ mph winds. After setting 2 tents in case of emergency we began the work of fixing to the summit. Each of us carried big loads and, with Phurba Tashi (19 summits of Everest) in front most of the time, succeeded in summiting Everest (and completing the rope fixing) at around 4pm. For the second year in a row I was lucky enough to be the first non-sherpa to the summit for the season, and the only non-sherpa aiding in rope fixing. This day has been my favorite climbing day of each of the last two years. To watch the sherpa working and climbing to their max, and having fun doing it, with no footsteps or ropes ahead of us on one of the most iconic climbing lines in the world, is an incredible honor. I am humbled by the strength they show up there!
But our season was only beginning! We raced down to BC the following day, hoping to rest for at least a week. But a good forecast had us heading through the icefall on our Everest summit push with the members only 3 days later. So began my rapid weight loss program! We moved with the group for 4 days up to Camp 3 on the Lhotse Face, when once again the weather forecast began changing and predicting far more wind than we feel comfortable climbing in up high. This time we felt the window was too small to attempt a quick push, and we ended up turning our entire group around to return to base camp and wait for a better forecast. This was a heartbreaking moment for all of the members, guides, and sherpa. To turn around only 2 days from the summit and have to begin reenergizing for another push is very challenging. But the members took it in stride, and 2 days later when multiple climbers from other teams that continued their summit push began returning to basecamp with frostbite on fingers and toes, we knew it was the right call.
But once again, rest was in short supply. 3 days into our basecamp hang we were on the way back up again, this time to attempt a summit window on the 20th. And this time the forecast was dead on. The group moved well, perhaps even stronger than previously due to their extra unplanned acclimatization trip to C3! On a busy May 20 we left Camp 4 at 1am. We quickly caught up to almost 60 climbers who had left earlier in the evening and gotten bogged down on the Triangle Face. We determined that staying in line would mean not summitting that night; the line was too slow. With our strong sherpa, members, and guides, we made the decision to leave the fixed rope and the established track, and short rope and belay our members while putting in a new route. All of a sudden Phurba Tashi and I were once again breaking trail in knee to thigh deep powder at 27,000 feet! But the plan worked; our entire team passed all but 4 or 5 climbers over the next 2 hours on our new route, and then we had the mountain to ourselves for the rest of the day, a dream situation on busy summit days! Between 6 and 7:30 AM 8 members, 3 guides, and 10 sherpa stood on Everest's summit in perfect windless conditions. This included 5 of us from the May 5 rope-fixing team, all doing our second 8,000 meter peak summit of the season.
And things weren't quite finished yet. I returned all the way to BC the following day, May 21, knowing that our Lhotse team would also be attempting to summit during this window of low winds and clear skies. I considered staying at C2, C3, or C4 and meeting the team for a less strenuous summit of Lhotse, but in the Himalayan world, multiple summits of 8,000 meter peaks are generally not "counted" unless you return to base camp between each summit. At this point I was only weighing in in the low 130's and had a decent cough building, along with a pretty good "raccoon-eye" sunburn. But I still wanted to attempt to push my body one more time, and see if I could achieve three summits.
To maximize my rest I stayed in basecamp on the 22nd and 23rd even though the Lhotse group had already begun moving up. At 5 AM on the 24th, after 2 days of rest in BC, I left and moved directly to C2, skipping C1. Then on the 25th I moved directly to Camp 4 high on the Lhotse Face, skipping Camp 3 and joining our members and sherpa. Camp 4 on Lhotse is truly a remarkable place. Tent platforms are cut into the ice of the Lhotse Face at around 25,000 feet, immediately below a stellar elevator-shaft couloir that leads direct to Lhotse's summit, 3,000 feet above. The entire Lhotse Face is below you, and hanging your feet off the tent platforms while melting water gives you 4,000 vertical feet of air below your feet and then the Western Cwm rolling out to the valley below and on out to Pumo Ri, Cho Oyu, and countless other peaks.
At 12:30 AM we were on our way. The Lhotse Couloir was ideal climbing, 45-50 degree neve snow, mixed with occasional rock bands and deeper snow. Our sherpa, with help from IMG and AAI had already fixed the route a few days earlier, so all we had to do was re-break the trail and pull the rope out from recent storms. Our team had the climb to ourselves, and since the route never flattens out and has few possibilities for rest, we cranked quickly. Less than 4 hours after we started we were on the tiny pointed summit, 3 members, 4 sherpa, and 2 guides. With almost no wind, we were able to spend more than an hour on top, watching the sun rise as huge thunderstorms and epic lightning (the beginning of the summer monsoon) crashed behind Makalu and out on the plains of central Nepal. I arrived first, along with Phurba Tashi, and stayed behind after the others began their descent, giving me an hour and a half on the summit. It was the perfect moment to reflect on the achievement, feel my fatigue, and take in this incredible place I have been lucky enough to play in. The mountains continue forever from the summits of these huge peaks, Tibet on one side and Nepal on the other, each with a completely different feel and look. The sky is purple instead of blue, the wind is pure yet clearly deadly, and the summits, except for 5-10 days each year, are completely untouched.
On Lhotse's summit, on May 26, three of us jointly became what are believed to be the first climbers to summit three 8,000 meter peaks in three weeks. Phurba Tashi and I both climbed Everest twice and Lhotse once between May 5 and May 26; Tashi Tshering (one of our young and very talented sherpa from Khumjung) climbed Everest once and Lhotse twice during the same period. While I was the only one to return to basecamp between each climb, the sherpa arguably had the harder job – living at Camp 2 and assisting on two major rescues between the summit climbs! I am especially proud of our climbs because they were done while working. Instead of climbing purely at our pace and with as little weight as possible, each of our summits entailed either rope-fixing or guiding clients, always with heavy packs. For me, this adds so much meaning to the climbing, and of course much more work!
Sitting here in the sun, feeling strong once again, one thing comes to mind… Is it possible to summit four 8,000 meter peaks in a month???
– Adrian Ballinger, Alpenglow Expeditions, Himalayan Experience. Thanks to Marmot, La Sportiva, Kaenon and Edelrid for their support.
*For more photos from this season in the Himalaya, check out our Facebook Page. And Please "like" us today!